New coaster announcements are always greeted with much enthusiasm in these parts. After postponing a scheduled August press event, SeaWorld Orlando has now announced that they will be hosting a simultaneous press conference with their sister park, Busch Gardens Tampa, on Sept. 12.
The two press events, will take place at the exact same time, and its been confirmed they will focus on the parks' upcoming 2020 attractions.
Both parks already have construction ongoing. Busch Gardens
has teased
their new 2020 attraction since late last year.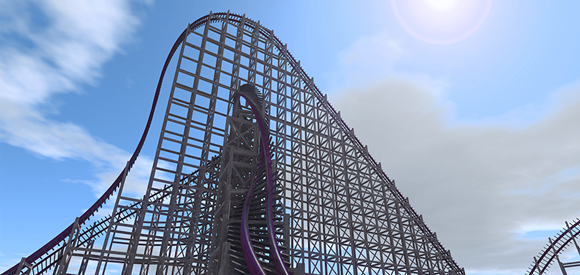 The new coaster announcements are welcome as since closing in 2015, Gwazi's future was somewhat uncertain. However at last year's media event announcing the multi-launch Tigris coaster  the park acknowledged that a major new attraction would be coming in 2020.
Earlier this year, they announced that the Rocky Mountain Construction-rebuilt Gwazi would be the world's steepest and North America's tallest hybrid wooden coaster – wooooooohoooooo!
These hybrid wooden coasters, like Mine Blower at Orlando's Fun Spot, are becoming more common as parks look to provide bigger thrills with less maintenance. A modern era of high thrills hybrid coasters started in 2011, with Rocky Mountain Construction's rebuilt New Texas Giant coaster at Six Flags Over Texas.
Since then, Rocky Mountain Construction has become one of the most sought-after coaster companies in the world with their rides now being found on three continents and an ever-growing fan base treating trips to new coasters like religious pilgrimages.
Once the re-modelled Gwazi opens, Busch Gardens Tampa's impressive coaster lineup will undoubtedly become even more of a must-visit park for enthusiasts. More details on the reimagined Gwazi should be shared at the press event, hopefully including the new name for the coaster.
Anyone want to hazard a guess?