Will Mickey Mouse take up the trapeze? Cirque du Soleil announced this week the first details about the show that will replace the long-running Cirque show "La Nouba" in the distinctive 'big top' at Disney Springs.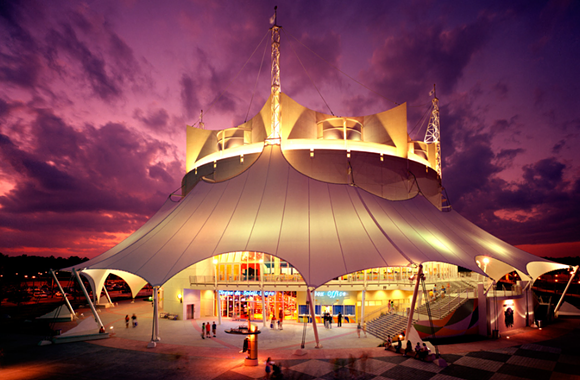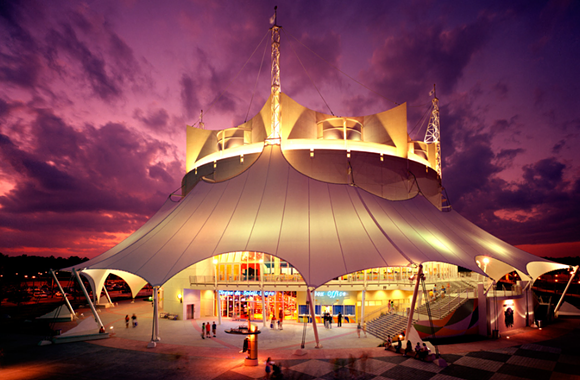 The new show will "draw its inspiration from Disney's heritage of animation," according to official; sources. "It will celebrate Disney's legacy of storytelling in Cirque du Soleil's signature way, with a tribute to the one-of a kind craftsmanship that makes Disney so extraordinary." It is being created by Cirque du Soleil Entertainment Group in collaboration with Walt Disney Parks and Resorts.
Cirque du Soleil combines circus arts such as juggling, high-wire acts and other specialty skills with colorful costumes and evocative music to create visual and aural spectaculars. Founded in Quebec in 1984, Cirque became an internationally known brand through constant touring shows. Orlando and Las Vegas are the only cities to host resident shows.
Previously, Cirque du Soleil had developed shows based around other giant influences on pop culture, such as The Beatles and Michael Jackson.
"We are incredibly inspired by Disney's immense creative universe," said Daniel Lamarre, president and CEO of Cirque du Soleil Entertainment Group, in the announcement. "We are convinced that bringing Disney's magic to life on stage will touch audiences and bring them back to their childhood."
No opening date, a title or specific details on which Disney characters or movies might be highlighted in the new show were provided Monday. "La Nouba," which opened in 1998, will close Dec. 31.
Both Disney and Cirque du Soleil executives have been tight-lipped about the future of the Disney Springs theater since the closing of "La Nouba" was announced in March. That production has staged nearly 9,000 shows for more than 11 million theatergoers.
Disney officials said teaming with Cirque du Soleil on a new show made sense based on the popularity and longevity of "La Nouba."
"This long-standing relationship is built on mutual esteem and the success achieved by our two creative businesses throughout the past two decades with 'La Nouba,'" said Tiffany Rende of the Walt Disney Corp. "We look forward to our continued collaboration with Cirque du Soleil in developing this new show that will honor Disney animation's rich history."