Here's to new beginnings at Tampa's ZooQuarium. Tampa's ZooQuarium includes two of Tampa's best attractions: The Florida Aquarium and ZooTampa at Lowry Park! Both have reopened to the general public. Two months of closure were a challenge for Zoo and Aquarium sta' as well as the community, who are anxious to visit cultural attractions. During the closure, both attractions were able to keep a strong social media presence engaging with fans online. While ZooTampa featured webcams, The Florida Aquarium introduced SEA-SPAN, a daily live show of Aquarium happenings. Regardless, the public is ready for the real thing! Both the Zoo and Aquarium invite the community to visit with open arms.
While access to Tampa's ZooQuarium Ticket may be limited at the time of this post, we wanted to share with you the events and changes that have occurred at each attraction in preparation for reopening to the general public. Guests should expect new procedures, and important details to note in preparation for a visit are below. This information is current at the time of this post. As COVID-19 restrictions are li8ed, adjustments will be made. For the most up-to-date information, please visit each attraction's website.
T
h
e
F
l
or
i
d
a
A
q
u
a
r
i
u
m
O
p
e
n
s
D
oor
s
T
o
F
i
n
t
asti
c
G
u
e
st
s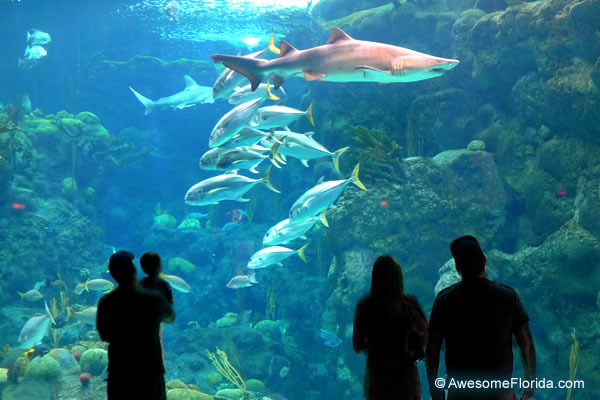 The Florida Aquarium has taken a phased approach to reopen beginning on Sunday, May 10. By first opening exclusively to Members followed by community hero days (with free admission to hospital workers as well as Tampa police and fire departments), the Aquarium was able to review new procedures to keep guests safe. The focus has been on cleanliness and social distancing. Tampa General Hospital audited processes and suggested changes including now requiring guests to wear masks in addition to sta' doing so. The Aquarium also implemented shields at touch habitats and at Guest Services. The Aquarium journey now takes guests on a one-way path through the facility. Physical distancing is creatively encouraged with visual reminders, to keep the distance of the length of a sand tiger shark between guests, as well as distancing stickers on the door in the shape of sea turtles and snorkeling fins. Aquarium staff frequently sanitize high touch surfaces throughout the day. Touchless transactions for tickets are offered. For guests who want single attraction tickets, advanced tickets are required and these tickets must be purchased directly from The Florida Aquarium. Because Aquarium capacity is limited to less than 20% of normal in accordance with social distancing guidelines, guests pick a "me slot" for their visit with a window for arrival. In the ticket purchase confirmation email, there is a link to purchase parking at $10 per car. Pre-purchasing parking before arrival is strongly encouraged to reduce financial transactions onsite
It is anticipated that attraction tickets offered in a package format such as
Tampa's ZooQuarium Ticket
will be permitted in mid-June. Each attraction is allowing for a limited number of walk-up guests to accommodate package customers. However, these guests may have to wait or visit on another day if either attraction is at maximum capacity.
Masks are required and if a visitor forgets their mask, one will be provided. Children age two and under are not required to wear a mask, and persons with disabilities preventing them from wearing a mask will receive a bracelet indicating the exemption. Some of the Aquarium's currently closed experiences are expected to reopen this summer, albeit with possible modifications: The Wild Dolphin Cruise, The Splash Pad, Behind the Scenes Tours, and others. The Aquarium's Café Ray is currently open with grab-and-go items for purchase.
The goal of The Florida Aquarium's reopening is to provide a safe haven for guests to get out of the house and enjoy the serenity of the Aquarium. While we enter a time of creating a "new normal", it is important to know that under their masks, the staff are smiling and excited to welcome guests to a journey underwater! It's a new beginning at Tampa's ZooQuarium.
A
Ne
w
B
e
g
i
n
n
i
n
g
a
t
Z
oo
T
a
m
p
a
a
t
L
o
w
r
y
P
a
r
k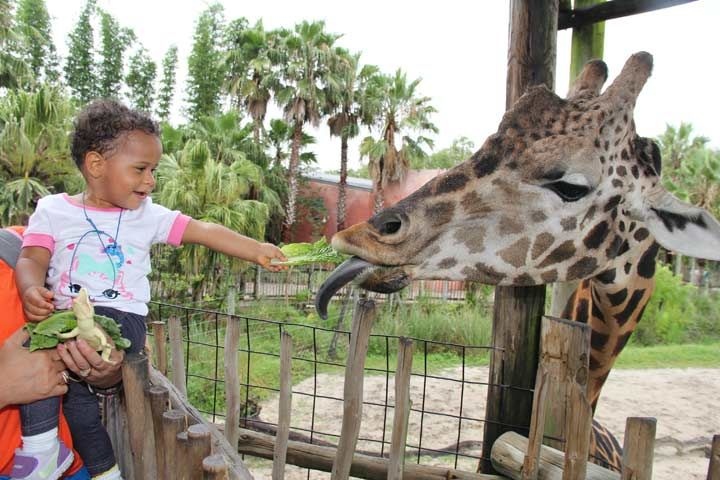 As our community gradually reopens and eagerly seeks ways to reconnect with each other, we are humbly reminded of the importance our Zoo plays in providing Tampa Bay with outdoor family experiences with nature which boost mental health and provide comfort.
ZooTampa is now open and as they look towards welcoming you back, rest assured that their commitment to the safety of their guests, staff, and animals has never been stronger. They have invested the time to create and implement a stringent and extensive modified operational plan that sets a new standard in the industry for safety and sanitation protocols. Limiting not just who and how many guests may visit, but the manner in which they enter, traverse the paths and enjoy animal interactions in an expansive fresh air environment. Their enhanced protocols also apply to all staff who will be required to wear facemasks and other personal protection equipment as deemed appropriate by their job responsibilities. Truly a new beginning at Tampa's ZooQuarium.
Guests will be strongly encouraged to wear masks, which if needed, will be provided free of charge. It is recommended that you visit their website to review the full 19-page Modified Operations Plan. Certainly, a new chapter in the 60-year history of ZooTampa is about to commence. While some things may look a bit different than you are used to, they take seriously the responsibility of being a place where the community can safely come to connect with family and wildlife.
They are excited about the future and the important role they play in the resumption of leisure activities in Tampa Bay. The unwavering commitment of their remarkable employees, along with the steadfast support of the board of trustees, foundation, donors, and the Tampa Bay community cannot be overstated as they embark on this new beginning. To that end, the safety of the diverse Zoo family, including the animals in their care, will indeed always be their highest priority.
S
e
e
y
ou
soo
n
a
t
T
a
m
p
a
'
s
t
op
c
u
l
t
u
r
a
l
attractions!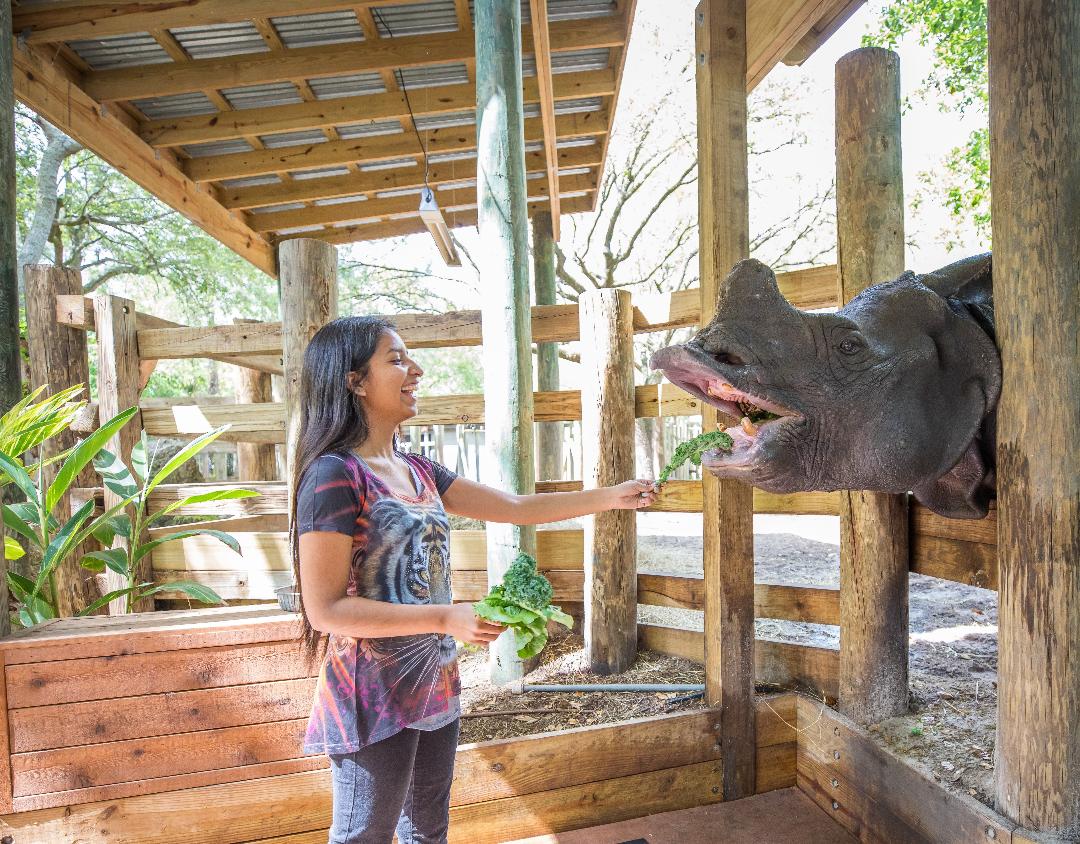 So, here's to new beginnings at Tampa's ZooQuarium. The Florida Aquarium and ZooTampa have always been community partners, and the two organizations share the same sentiment regarding a visit– provide a safe escape to our guests including locals, members, and tourists.
We hope to see you soon at Tampa's top cultural attractions to see life above and below the surface. The Zoo and Aquarium will welcome you back with open feathers and fins! Visit
w
w
w
.
@
a
q
u
a
r
i
u
m
.
or
g
and
w
w
w
.
z
oot
a
m
p
a
.
or
g
to learn more about each attraction's reopen policies and procedures.