In order to add some sand and water, it is easy to do at The Beaches of Fort Myers and Sanibel. Enjoy Florida and all of nature at its finest with three unique experiences.
Sanibel Island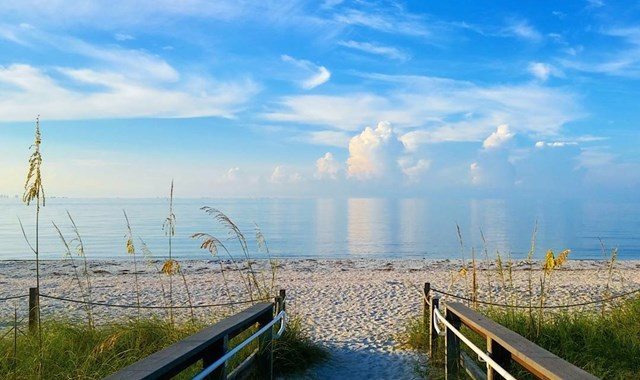 On the southwest coast in Florida, just a short drive over the causeway from Fort Myers, Sanibel Island is surrounded by the warm waters of the Gulf of Mexico.
Here, visitors begin bliss-filled days searching for the ultimate seashell souvenir the tides wash onto the shores every day and end their evening watching spectacular sunsets. It is all part of this natural paradise, a well preserved and kept gem in Florida. Nestled along the gentle Gulf of Mexico, Sanibel Island exudes a charm synonymous with Old Florida.
On the beaches of Sanibel, visitors will find white sands and lush greenery. The island is bike-friendly with 25 miles of paved trails. For wildlife lovers, there is an abundance of natural wonders on Sanibel, including the largest mangrove ecosystem in the U.S. – J.N. "Ding" Darling National Wildlife Refuge, a short distance from the beach. Considered the most turtle-friendly beach in the region for its no plastic and lights-out-after-dark policy, dotted along Sanibel beach holidaymakers may even catch a glimpse of turtle hatchlings making their way to the warm Gulf waters.
Birding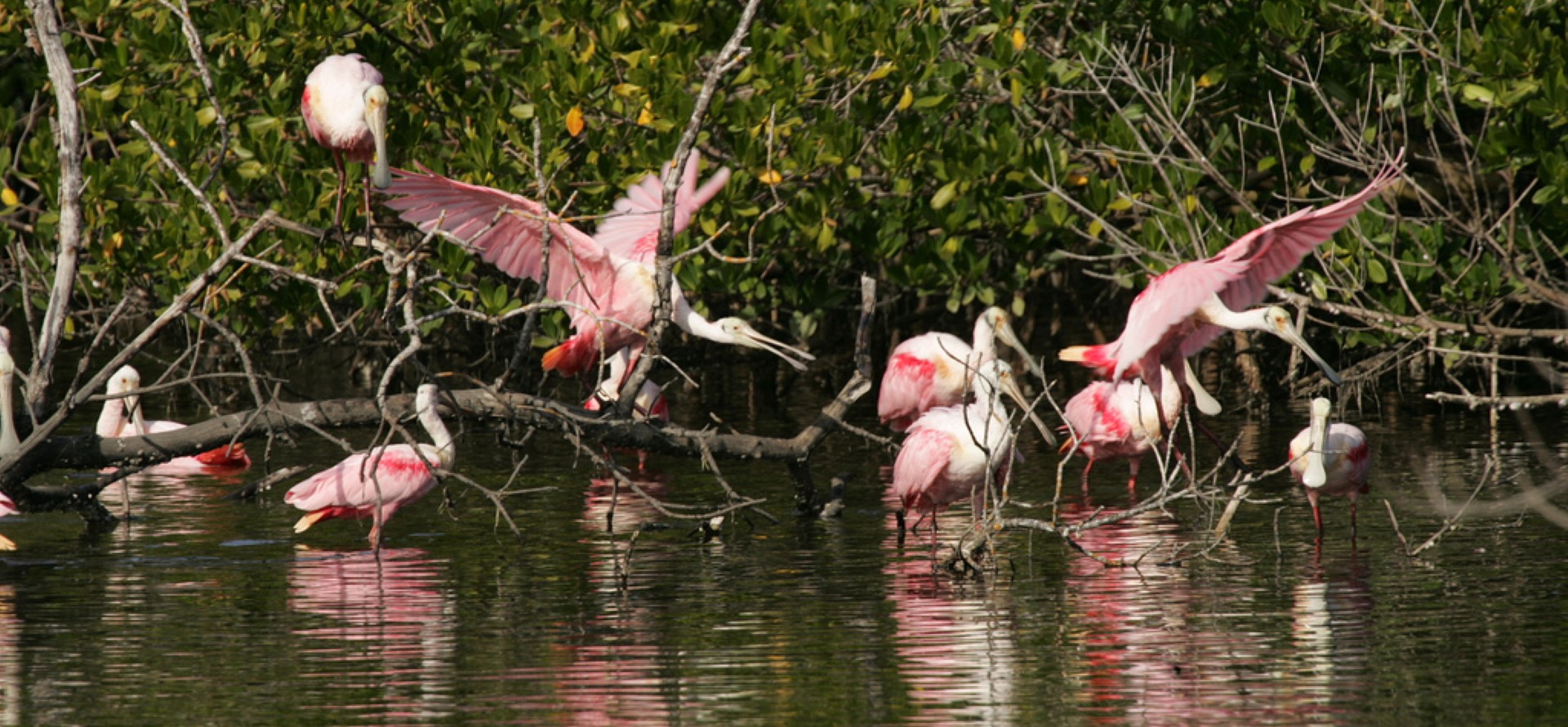 Birding or Bird watching is spectacular on Sanibel, which is regularly frequented by pelicans, sandpipers, and ospreys. At the J.N. "Ding" Darling National Wildlife Refuge, you can observe migratory birds during the winter months. Among them are the double-crested cormorants, great blue herons, roseate spoonbills and a large flock of white pelicans.
The sea life is just as abundant and playful; when out kayaking or Island Hopping to the nearby outer islands, always watch out for dolphins, manatees hanging out in the marina or sea turtles.
Captiva Island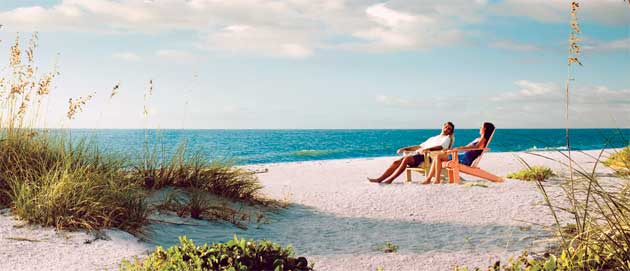 Visitors to Sanibel inevitably make their way to its sister island, Captiva. From Captiva Island, you can embark on a boat excursion to Cabbage Key, a small island where the historic, white, wooden water tower is home to the local osprey couple returning every year. If you are looking for an unspoiled and most natural of all beaches, you should not forget to visit Cayo Costa State Park, and island north of Captiva, a short boat ride away, which will offer you the best shelling, most secluded and untouched beach and a true escape for the day from it all. Artists have been drawn to Captiva for years and it's easy to see why, the awe-inspiring islands, dotted around Pine Island Sound have a laid-back lifestyle and a bohemian feel with quirky surroundings. For those wanting to island-hop to the smaller islands nearby, jump on a boat from Captiva and visit Cabbage Key, Useppa, Boca Grande, Cayo Costa, and Pine Island.
With this and so much more, this is truly nature at its finest. Add the Beaches of Fort Myers and Sanibel to your vacation must do's.