Nobody does Halloween quite like West Volusia County. From the mystical allure of Cassadaga Spiritualist Camp to the vibrant energy of downtown DeLand's block parties, West Volusia offers an unmatched October experience. Here, haunts meet history, and thrilling encounters blend with heartwarming celebrations. For a Halloween that beautifully marries the mysterious and the merry, West Volusia beckons!
Neither a haunted house attraction nor a typical historic ghost tour, Cassadaga Spiritualist Camp is in a class by itself. Established in 1894, visitors are drawn to the spiritual teachings and to experience the peaceful, healing energy of this community. Seminars and historic tours take place among the quirky cobblestone streets and meditation gardens. Walk and discover Cassadaga's history, unique beginnings and the spirit activity that still goes on in the historic homes of present-day mediums. As the oldest active community of mediums in the Southeastern United States, and known as the Psychic Center of the South, readings and spiritual healings are given daily, preferably by appointment. Nearby, stay at Hotel Cassadaga, where Halloween takes on a more nuanced meaning. This year, the Hotel is planning for the return of their "Haunted Attraction" from October 20-22 and October 26-31, with a haunted house themed around the tales of the Brothers Grimm and twisted Disney stories gone awry. Prices and hours vary per day. Find out more at www.hotelcassadaga.com.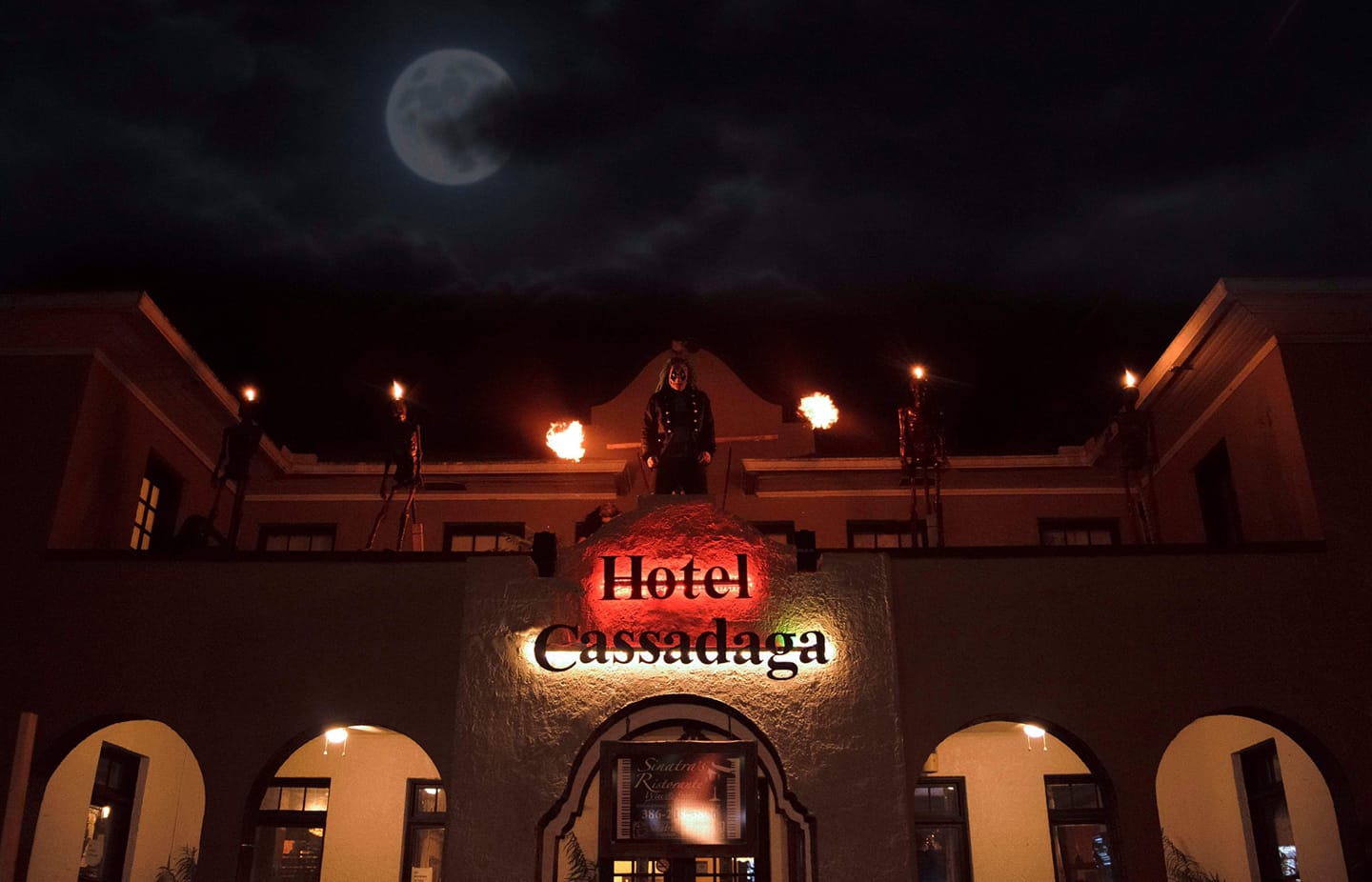 While Cassadaga provides a spiritual and otherworldly experience, West Volusia's Halloween festivities don't stop there. In other parts of the region, a different kind of thrill awaits those in search of the spooky and spectacular. DeBary Hall's annual Creepy Candlelight tours invite guests to roam the halls of a historic Victorian manor as a storyteller describes previous tenants' lives and creepy customs on October 20 and 21. Blue Spring State Park will be hosting a family-friendly Trunk or Treat at the Park on October 30, 2023. Also in Orange City, the Sorosis Club's Annual Haunted House, Catch'ems Mad Manor, will open its doors Thursday, Friday, and Saturday nights from October 19th through October 28th, inviting visitors to experience a ghost story-inspired theme and get scared for a good cause. And, on October 31, Mainstreet DeLand will invite everyone to join the annual Monsters on Mainstreet block party in Downtown DeLand from 6–8 PM. This free trick-or-treating event is a delightful way to cap off a season filled with diverse and engaging Halloween celebrations across West Volusia.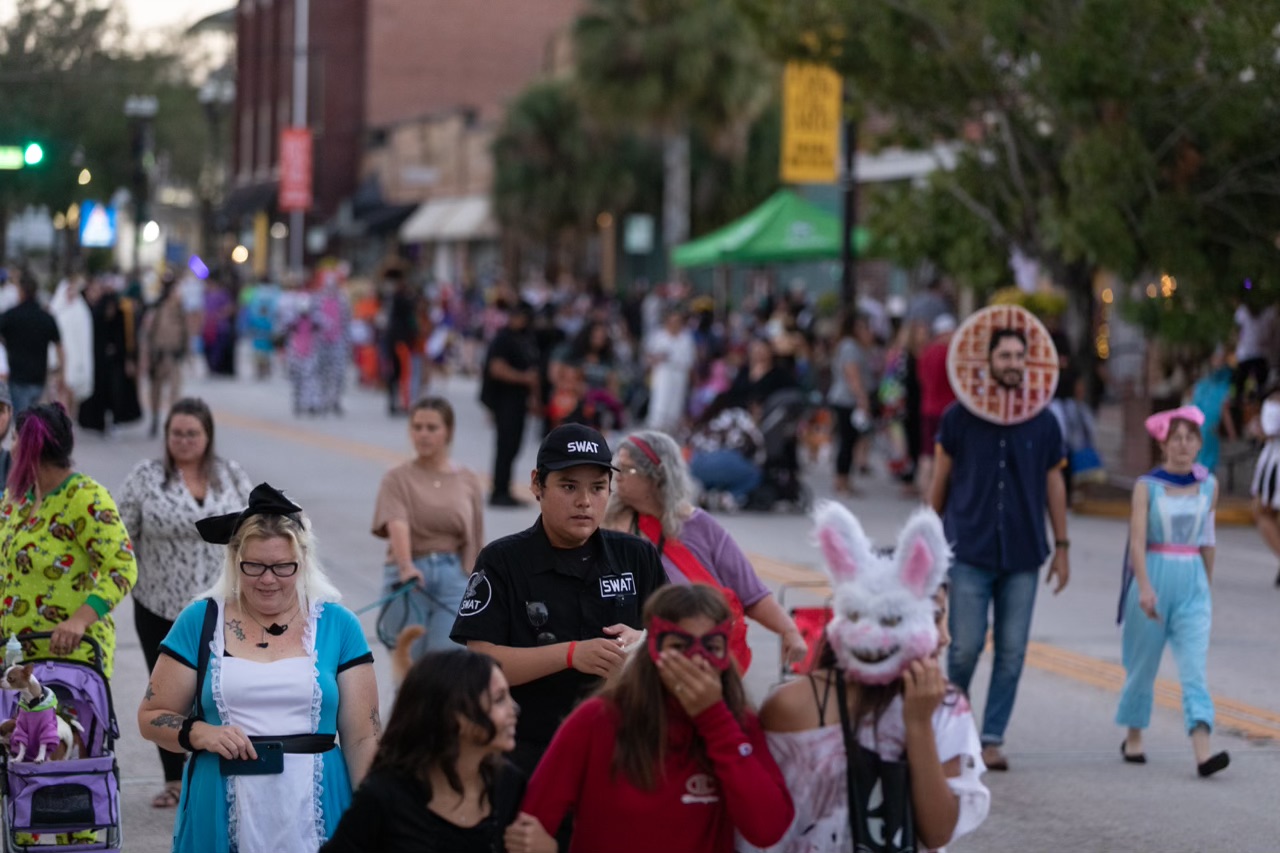 Don't forget to mark your calendars for Saturday, September 30th, as the fine people at The Abbey, Issues and The Elusive Grape kick off October with the First Annual DeLandtoberfest on Indiana Ave. from 5-11pm! With German food, music, beer, and wine, this event promises to be a festive celebration of culture and community, setting the perfect tone for the month ahead.
As the excitement of DeLandtoberfest sets the mood for October, West Volusia has an array of other events and attractions lined up to keep the spirit of the season alive. Here are some other highlights to look forward to:
Listen to Playing on the Porches – A Celebration of Halloween Traditions on October 7 at Barberville Pioneer Settlement
Lose yourself in the 7th Annual Harvest Fields Corn Maze, and relax with a serene hayride from October 7 through 29.
Shop and discover unique finds at the seasonal DeLand Indie Market – Fall Edition in DeLand's Artisan Alley on October 8.
Dive into the eerie atmospheres and see if you can brave the path lined with spooky spectacles and chilling surprises at The Haunted Trail on October 13 at Earl Brown Park.
Dive deep into West Volusia's history and hear the stories of the people who lived here from live reenactors at the West Volusia Historical Society's Cemetery Walk on October 13 and 14.
Get your heartbeat racing and sample some of the best brews around at the Monster Mash-N-Dash 5K at Central 28 Brewing in DeBary on October 28.
Dive into the Mostly Green Halloween at the Gillespie Museum from 10 a.m. to noon on October 28. The annual family-friendly fall fair features outdoor activities, crafts, and explorations, it's a festive treat for everyone. Don't forget to dress up – costumes are highly encouraged!
Bring out the family for a Spooktacular Fall Family Fun Day at Earl Brown Park on October 28.
Orange City's streets come alive with Goblins and Ghouls during the Halloween Block Party at Mill Lake Park on October 28.
Witness haunting theatrical tales in Phantasmagoria XIV "Tales of the Undead" on October 29 at the Historic Athens Theatre.
The Enterprise Trunk or Treat on October 29 promises delightful scares and plenty of candy with the Historic Enterprise Museum as a backdrop.
With such a variety of events, there's no doubt that West Volusia is the place to be this Halloween season! Whether you're in search of ghosts, ghouls, or just some good old-fashioned fun, you'll find it here.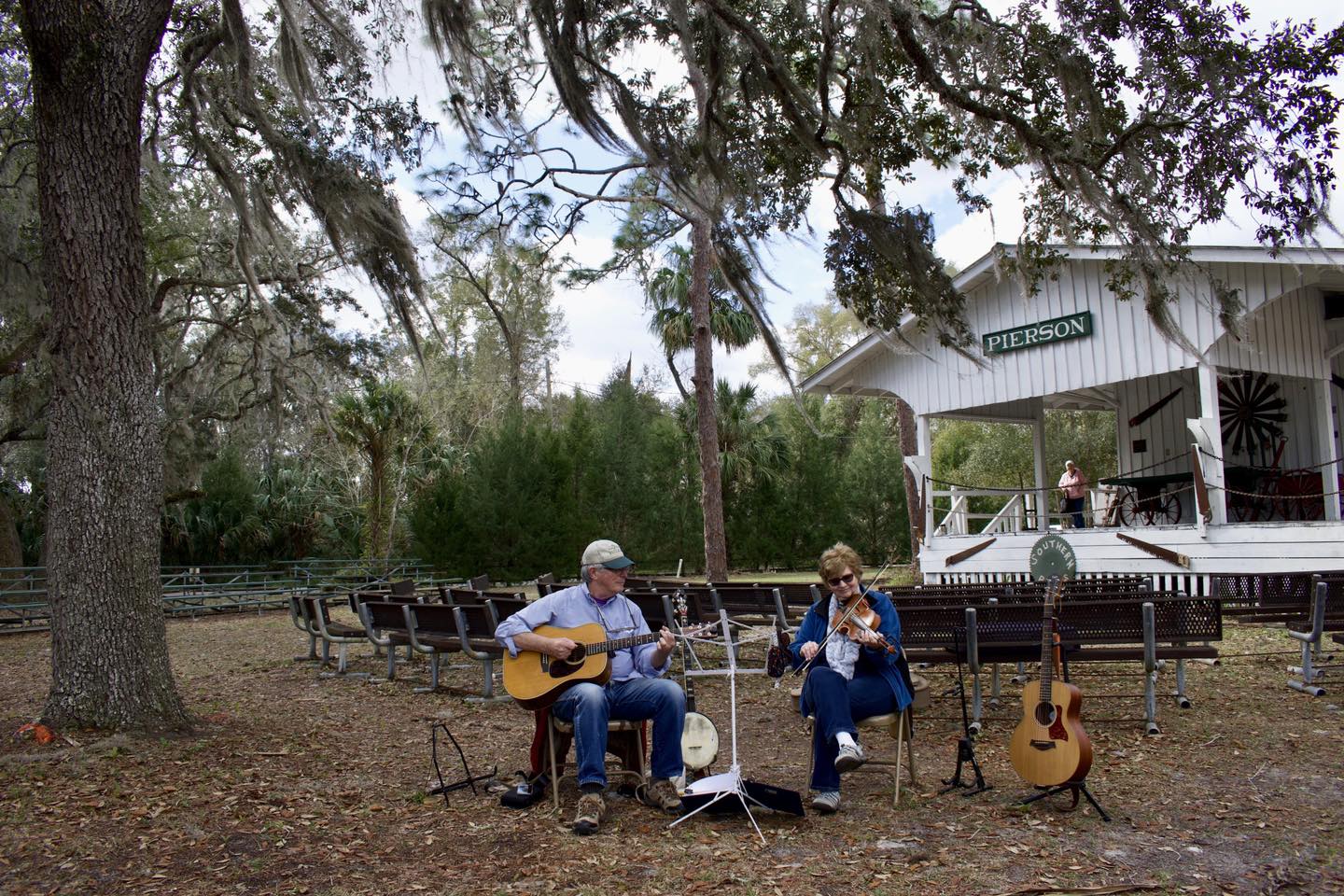 More information on West Volusia County can be picked up in the Visitor Center located at 116 W. New York Avenue in Downtown DeLand, FL, or can be found online at www.visitwestvolusia.com. Please call 386-734-0162 for more information.