The folks at Wild Florida are obsessed with alligators. If you love gators as much as they do, you're going to need to leave some room in your suitcase for the ultimate gator souvenirs to bring back from your visit to Florida. (Because like real gators, ain't small!) We'll tell you why these gifts are stealing the hearts of locals and visitors all across our state.
An adorable alligator plush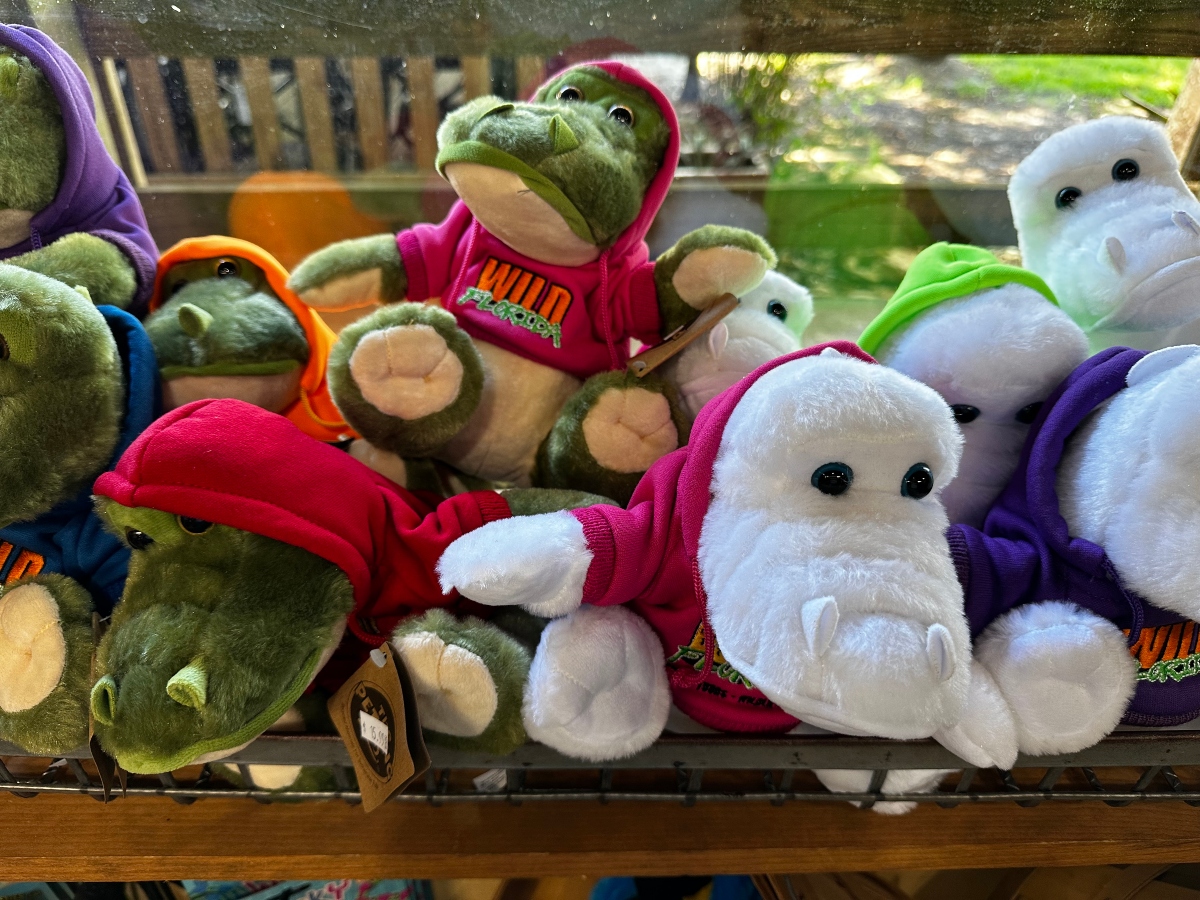 Take the memories home with you or for someone special with an alligator plush! Wild Florida has a wide selection of alligator plushes that are sure to put a smile on the face of any animal lover. Grab one that looks like Crusher or Flurry wrapped in an adorable Wild Florida hoodie. If you are looking for the perfect gift, this is a great one especially to pack on your trip home.
Authentic alligator head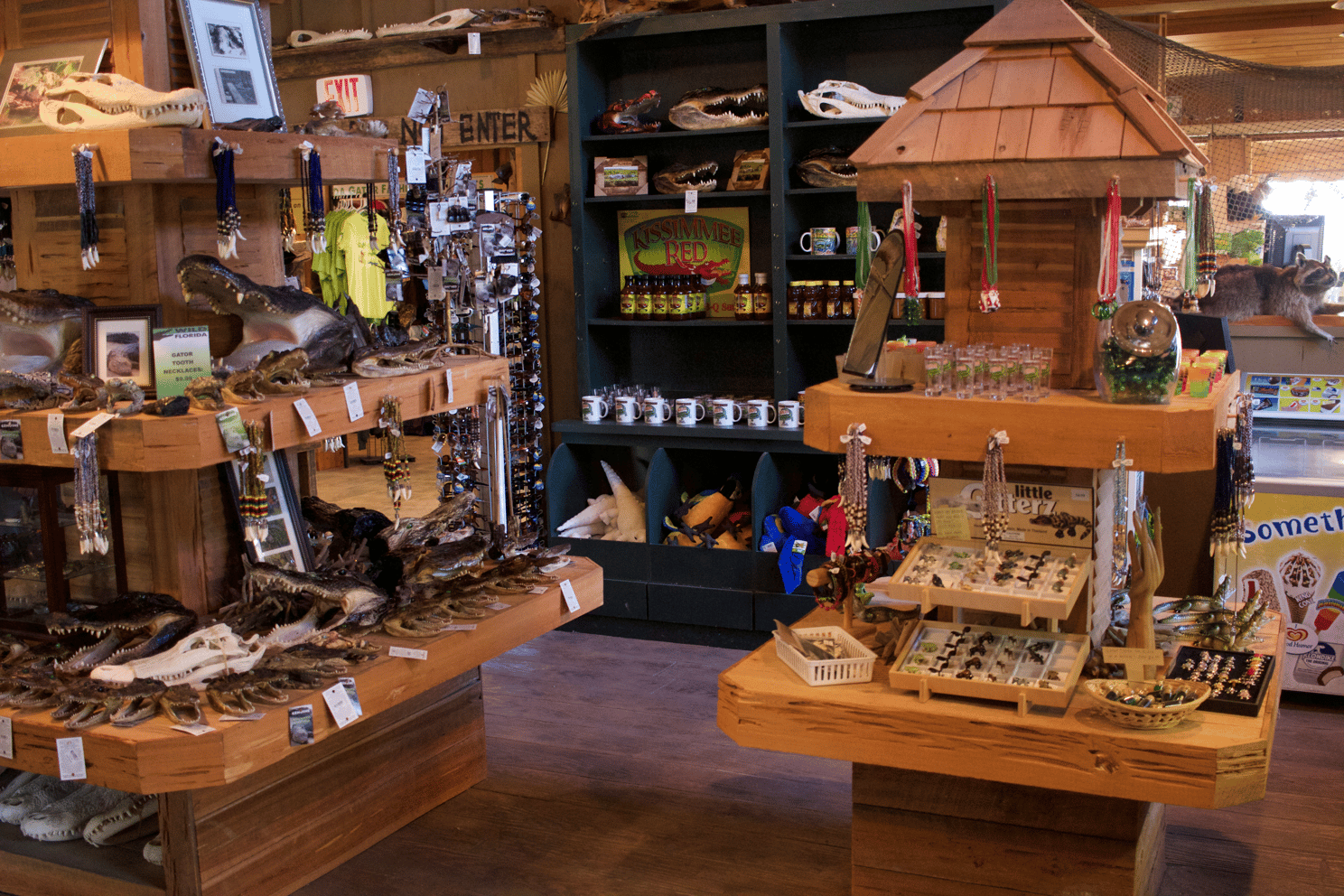 When most people visit Central Florida, they plan to leave with a pair of magical mouse ears or at least a new family photo to hang on their walls. Instead of taking home one of the traditional Florida sourviner gifts, surprise your friends and family with their very own, personal gator head! You will always have fun memories of your visit to Florida, and certainly a unique conversation starter. Bonus points if you can figure out how to make it a key holder or a photo frame holder.
Excited to see some alligators? Book your adventure now to Wild Florida's Gator Park!
A necklace made of alligator teeth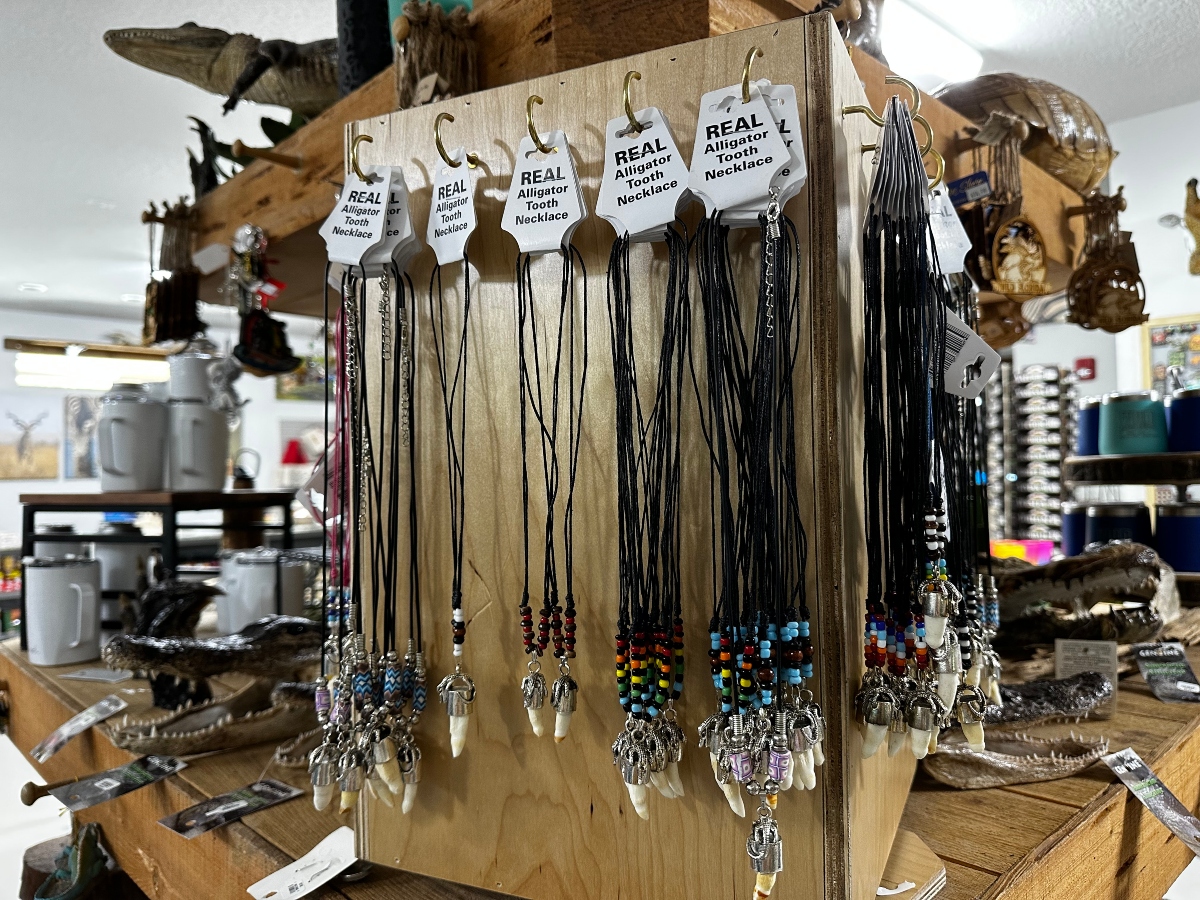 No, we're not kidding! Every Floridian has at one point or another owned an alligator-tooth necklace. Did you know that alligators have between 74 and 80 teeth in their jaws at any given time? If they wear down or fall out, a new one will come in. A single alligator can go through over 2,000 teeth in their lifetime! How cool would it be to wear one around your neck to remember your trip to Wild Florida? Or tell your friends you found the alligator teeth in the swamp, we won't tell.
A Gator chew toy for the pup
Do you have a furry friend at home? Give them a break from the dog bones and zoomies with a chewable, squeakable alligator toy. It might not be the big, intimidating alligator you'll see at Wild Florida, but when you're roaming the house and you see the smaller, much cuter toy version around the house would be a great reminder of your adventure there. Your dog will love it, too!
If you're eager to buy some alligator-themed gifts before you leave Wild Florida, stop by the gift shop and pick up some souvenirs to take home. Not only will you be the coolest cousin when you get back home, but you'll have the best souvenirs for everyone in your family. A top pick at Wild Florida is for sure the Airboat Tour which will have your family's hair blowing in the wind, and as a bonus, you get FREE access to their Gator Park with over 200+ exotic animals!
*Inflatable gators and gator chew toys are not sold at Wild Florida.