Discover vibrant cultural treasures at the museums in West Volusia such as the African-American Museum, the Hand Art Gallery, and Gillespie Museum of Minerals or one of the largest private collections of minerals and gems in the Southeastern U.S. Check out the many rotating collections at the museums or immerse yourself in the history of the state through the Legendary Florida exhibit located in the old courthouse. September 21st is Smithsonian Day, so many of our area museums will be free of charge and offering special exhibits. Click here to find out more information about Smithsonian Day in West Volusia.

African American Museum of Arts
The African American Museum of the Arts in DeLand is the region's only museum devoted primarily to African American and Caribbean American cultural art. It is home to a permanent collection of more than 200 artifacts, including sculptures and ceremonial masks from countries of Africa. Houses a revolving gallery where visitors will find works of both established and emerging artists. Open Wednesday – Saturday 10am-4pm. Admission is Free.
Barberville Pioneer Settlement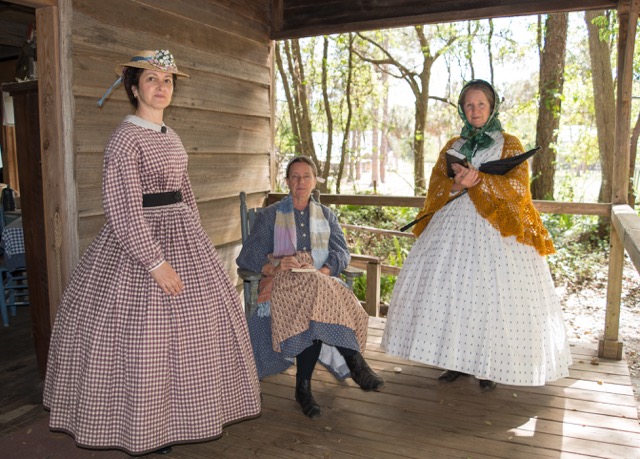 Immerse yourself in Florida's past at the Barberville Pioneer Settlement. This is a living-history village of restored pioneer-era buildings, trade shops and Native American structures with exhibits of folk art and historical objects. The Settlement hosts several Florida history events and festivals throughout the year. Open Tuesday – Saturday Noon to 4 pm. Admission is $8.00.
DeLand Naval Air Station Museum
Set your course for the DeLand Naval Air Station Museum in DeLand to learn about the area's role in World War II when Navy pilots trained here. The museum is housed in a historic hanger and features exhibits of war-era archives and memorabilia, military vehicles and aircraft. Open Wednesday – Sunday Noon to 4 pm. Admission is Free
DeLand Memorial Hospital Museum & Veterans Museum
DeLand Memorial Hospital was DeLand's first 'modern' hospital built to serve the growing needs of an expanding population during the land boom era of the 1920s. The museum houses eight different galleries and exhibits including a full operating room of the time period, mock pharmacy, and physicians examining room. The Patriot features local military history such as work on preservation of history and relics related to the DeLand-built US Army tugboats crafted during WW2 on Lake Beresford, preservation and restoration work on local veterans graves, and the curation and management of militaria galleries. Open Tuesday – Saturday Noon to 4 pm. Admission is Free.
Museum of Art-DeLand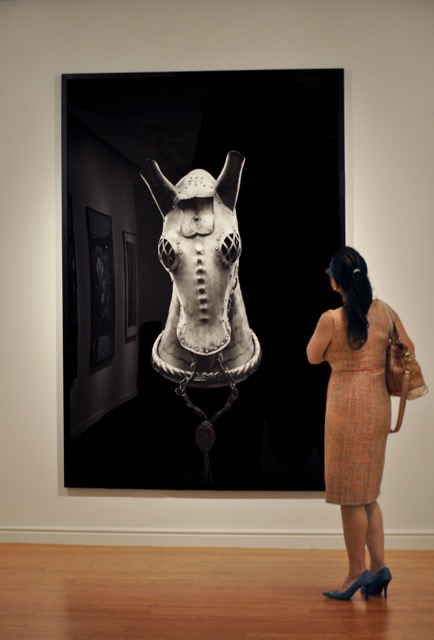 When rock singer John Mellencamp wanted to display his paintings in Central Florida, he skipped Orlando and brought his work to the Museum of Art-DeLand. The Museum has two locations and is host to approximately six to eight temporary exhibitions and opening-night receptions each year with related programming that includes several master artist gallery talks and workshops, lectures and panel discussions and special events. Recently, the museum hosted the only Escher exhibit in the State of Florida for 2018 and has an extensive permanent collection with works from Picasso, Dufy, Lacombe and Vuillard to name a few. Open Tuesday – Saturday 10am-4pm, Sunday 1pm-4pm. Admission is $5.00
The Burgess Pavillion
The Burgess Pavilion (West Volusia's first hospital for people of color) beside the DeLand Memorial Hospital and Veterans' Museum has re-opened with reimagined and expanded exhibits of African American local history and a new Children's Gallery. The museum features the West Volusia Black Medical Gallery, the West Volusia Black History Gallery, and the Hawtense Conrad Children's Gallery. Open Monday – Friday Noon to 4 pm. Admission is Free.
DeBary Hall Historic Site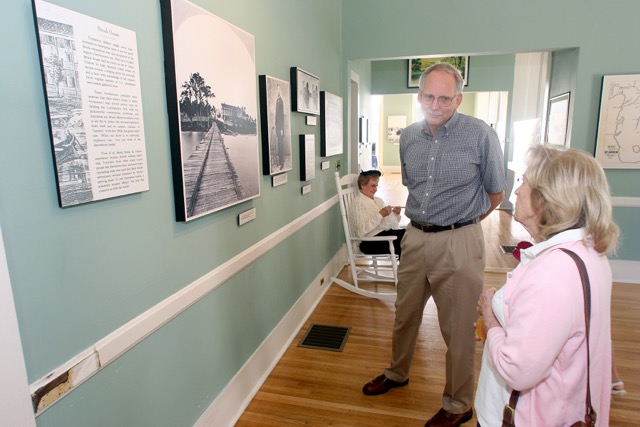 Step back in time at DeBary Hall Historic Site in DeBary. Originally the 1871 hunting estate of New York wine importer Frederick DeBary, this magnificent historic house has been beautifully restored to its early glory with period furnishings, award-winning exhibits and interactive programs. Remarkable buildings, Imagidome orientation presentation and visitor center. The site also serves as a trailhead for the Spring-to-Spring Trail. Open Tuesday – Saturday 10am-4pm. Admission is $5.00
Enterprise Heritage Museum
Housed in the historic Enterprise Elementary School (1936) the Enterprise Heritage Museum is a permanent display place for the extensive collection of historic letters, documents, photos, artifacts and other material owned by the Enterprise Preservation Society. The building features a 1930s era classroom, works by local artists, and a community meeting place. Enterprise was originally the site of a booming tourist industry during the Steamboat Era. Open Thursday thru Saturday 10am-2pm. Admission is Free
Gillespie Museum of Minerals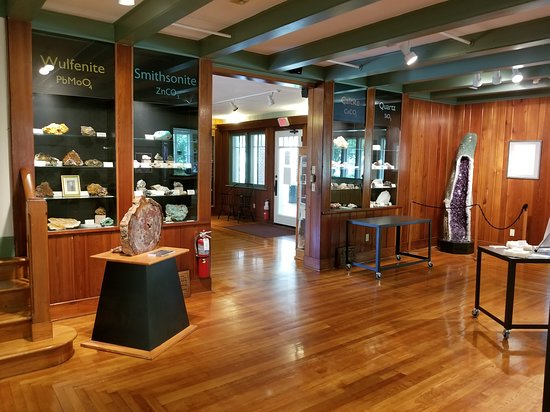 Rock out at the Gillespie Museum of Minerals! Located on the campus of Stetson University, this is one of the largest private gem and mineral collections in the southeastern U.S. with more than 20,000 rare specimens. This earth science museum has geology exhibits, displays on native ecosystems, minerals and mining and fluorescent rocks that glow in the dark. Enjoy a stroll around the museum grounds amidst abundant native Florida landscaping. Open September – June Tuesday thru Friday 10am-4pm. Admission is Free.
Henry A. DeLand House Museum
Take a guided tour through West Volusia's history. The Henry DeLand House Museum in downtown DeLand is adorned with period furnishings. The history of the area is depicted on the walls by an extensive collection of period photographs. Also featuring the Lue Gim Gong Memorial Gazebo honoring DeLand's "Citrus Wizard." Open Tuesday thru Saturday Noon – 4 pm. Admission is $5.00
Homer and Dolly Hand Art Museum
Stetson University's Homer and Dolly Hand Art Center exhibits the school's extensive collection of art by Modernist painter Oscar Bluemner. Monday thru Friday 11am-4pm, Saturday Noon-4pm. Admission is Free
Lake Helen Historical Society
Boasting a rich 120-year history, 71 historic buildings comprise the city's historic district. Many historic artifacts are on display in City Hall. The museum is open Wednesday-Friday 10am-3pm, closed noon until 1 pm. Admission is Free
Stetson Mansion Schoolhouse & Gardens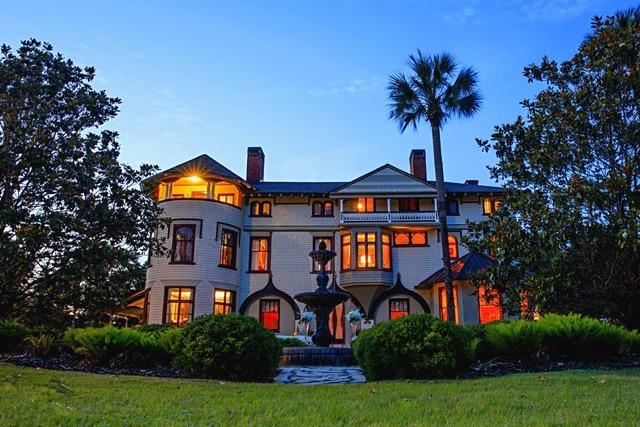 The Stetson Mansion is Florida's First Luxury Estate, built in 1886 for famed hat maker John B. Stetson. Renovated and updated with 16 original floor patterns, 11 new bathrooms and over 10,000 panes of glass, this private home is open for tours and elegant celebrations. Named "Florida's Most Popular Attraction" and one of the "Top 10 Places To Visit In Florida" by Tripadvisor, this is a Must See. Reservations are required for all tours. This is a private residence, so dates and tour times are limited to availability. See website for details. Admission is $25-30 depending on tour.
Check out the latest "What's Up In West Volusia" video for a special tour of some of the local museums.
With so many different types of museums in West Volusia, there will certainly be something for the whole family. Take a weekend and take in the history of Florida in West Volusia.