Summer usually means school is out and it's time for family vacations! With that said, we cannot think of a better way to enjoy family time more than trying out Revolution Adventures' infamous Mucky Duck Adventure.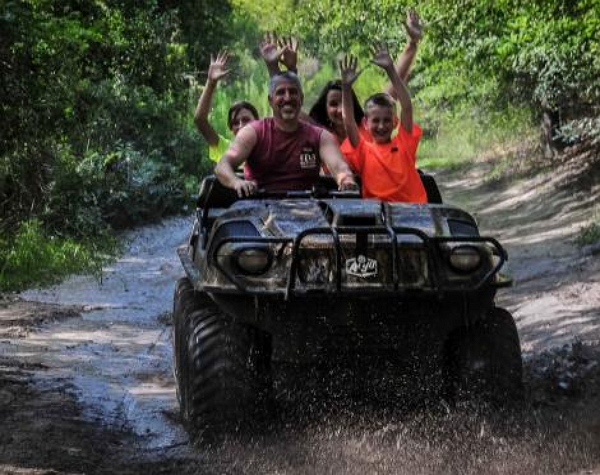 The Mucky Duck experience is a one-of-a-kind unique ride, the whole family can enjoy together without dealing with crowded theme parks and long wait times.
Parking is free and our prescheduled bookings mean no waiting in line, but it will for sure thrill even the youngest of travelers. Those family members would normally have to wait on the sidelines for the adults to enjoy the "big" rides!
If you haven't heard of a Mucky Duck, that's completely normal. More formally known as the Argo Amphibious UTV. Revolution Adventures nicknamed these 8-wheel vehicles Mucky Duck because of their ability to drive over every terrain including muddy puddles and float across the lake.
Rain or shine, the Mucky Ducks are ready to operate and can seat up to four people comfortably. So, take in the beautiful 230 acres of trails, tracks, and scenery in the Floridian Countryside from the land and water.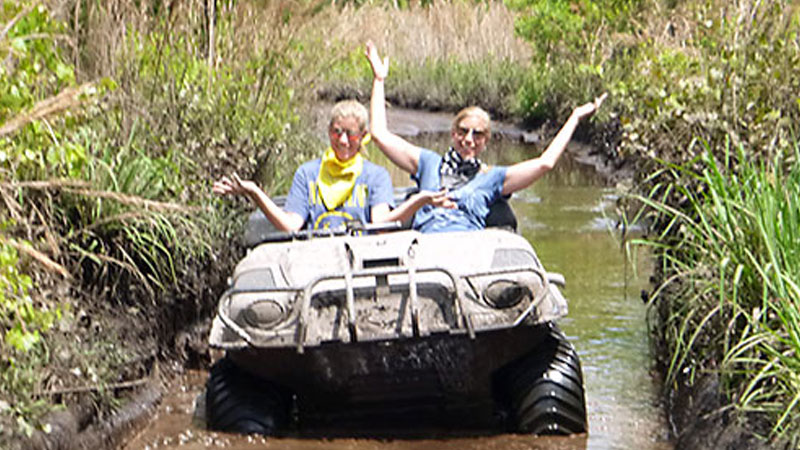 You must be over 21 years of age with a full driving license to drive, but passengers can be as young as 4 if they can sit upright unaided. Now doesn't that sound like a great way to make long-lasting memories with your family?
We cannot wait to see you back at our doorstep this Summer and many future Summers to come.
We have plenty of adventures on offer for all ages and we look forward to the opportunity to show you!
Book your Mucky Duck today and remember, get ready to release the "quacking"!