Gatorland, the "Alligator Capital of the World," has been a favorite place to visit for moms, dads, grandparents, and everyone in between for almost 75 years. Moms call it the number one place in Central Florida to come and feed so many different animals, see endangered and threatened species, have unique up-close animal encounters, take a train ride, cool off, splash around and find the best gifts for everyone in the family.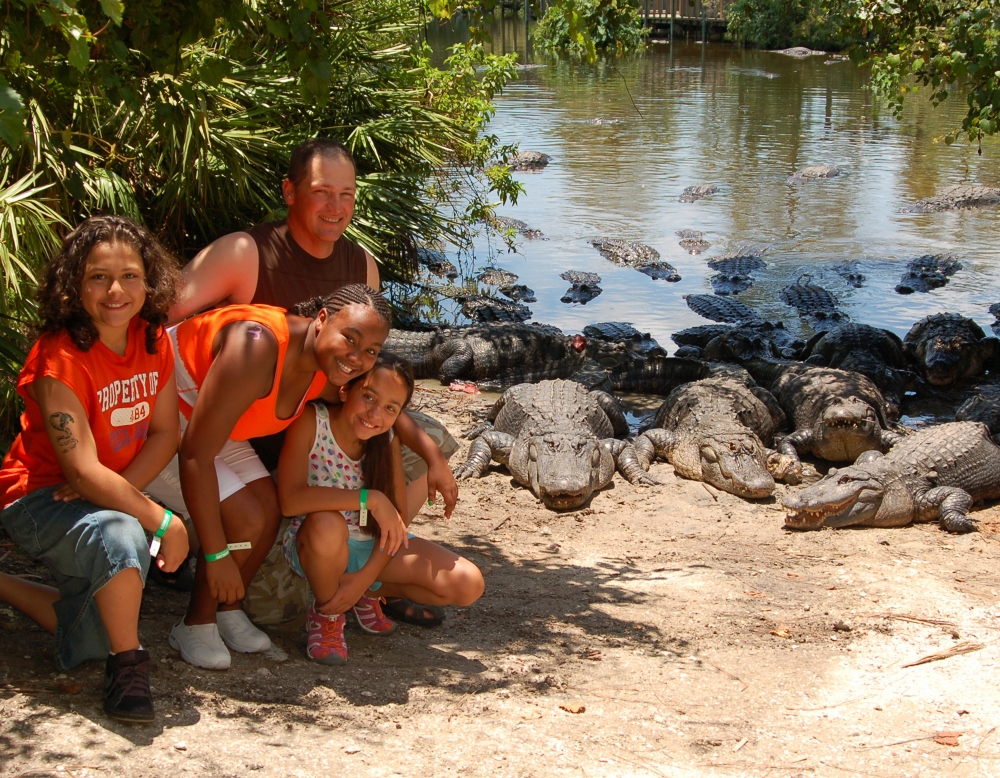 While Gatorland is well known for its alligators and crocodiles, thrilling zipline and exciting shows, it's also the best place for Mom to plan an easy day without breaking the bank and find shaded walkways and relaxing areas away from the hustle and bustle of the larger theme parks. She also gets bonus points for taking the kids where they can learn and interact with Florida wildlife and pick up some important safety tips, while still having fun!
Here's a Top 10 List cheat sheet from Mom of her most favorite things to do with the kids at Gatorland. She doesn't mind sharing.
Relax and enjoy a nice cold drink in a comfy Adirondack chair while the kids cool off and enjoy endless fun at the Gator Gully Splash Park and kids' playground, included in admission.
Take part in the hugely popular Capybara Encounter and feed Jerry, Mochi and Boba the adorable and friendly resident Capybaras on Flamingo Island.
Kick your feet up and ride the cheery and breezy Gatorland Express train all around the park. Drivers give great history of the park and you even get to see Felix the donkey.
Venture inside Gatorland's own aviary for the cutest photos ever while feeding parakeets that land on you and want to be your friend.
Meet Dean the 113-year-old, 600-lbs. Giant Aldabra Tortoise who loves to eat watermelon and get a good ole neck scratch from visitors.
Enter the Parrot Pandemonium area and spot rescued parrots and macaws like Harley, Woodstock, Holly, and Tonga, all donated to the park by previous owners. Read all about these different characters and what they like. Have a chat with Costello, and he will hopefully chat right along with you.
Visit Gatorland's new panther cubs, Yuma and Sakari, and watch them play in their stream and waterfall while you take a break in the shade.
Stroll down to the petting zoo and feed the cute and lively goats who won't want you to leave.
View up close the beautiful leucistic alligators at the White Gator Swamp. There are only seven in the whole world! Don't forget to look into their blue eyes for good luck!
Don't leave without having a cold ice cream from one of several places around the park and find the perfect gift for everyone, even the hard to buy for person in your family, at Gatorland's award-winning gift shop. You can even have items shipped back home!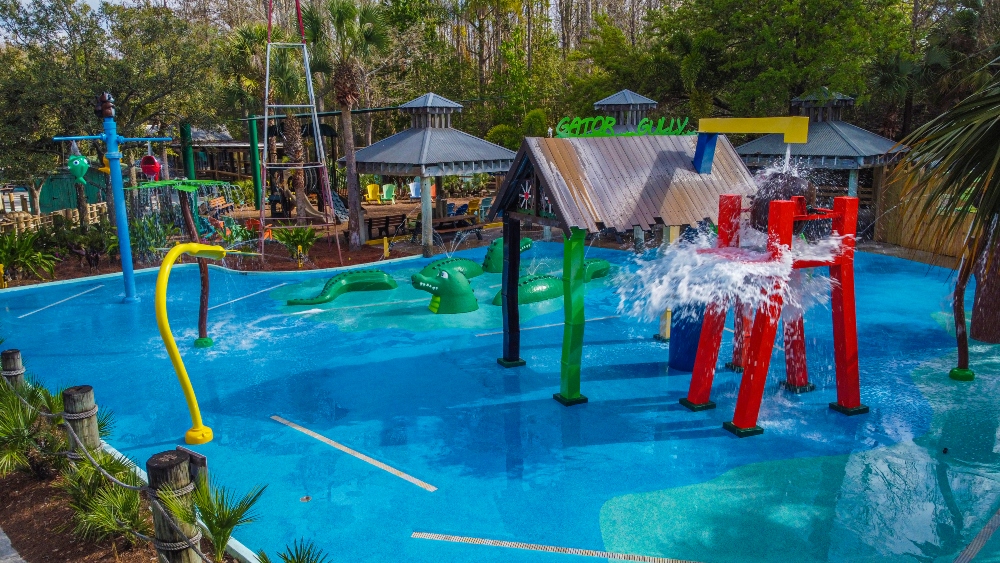 It's no surprise that Gatorland was awarded Best Place For Family Fun by Orlando Weekly readers in summer 2022. Mom and all the family love the amazing Florida Resident discount of just $16.50 plus tax for adults with valid Florida ID, and kids 3-12 years of age just $11.50 plus tax! Florida Resident Discount valid through end of July 2023. For additional information, visit the park website. Mom approved.
The 110-acre theme park combines Old Florida charm with exciting experiences, exhibits, and entertainment. Gatorland has been named Best Wildlife Preserve 2023 by Orlando Style Magazine, Best Hidden Gem 2023 by Watermark Magazine and among the Top 3 Best Local Animal Rescue and Best Place For Family Fun 2022 by the Orlando Weekly Readers' Poll. Orlando Weekly's Best of Orlando® 2022 and 2021 Readers' Poll also named Gatorland the Best Attraction That's Not A Theme Park and Best Zip Line or Ropes Course for Gatorland's Screamin' Gator Zip Line.
Originally opened as a roadside attraction in 1949, the park is celebrating its 74th Anniversary in 2023. This iconic park provides affordably priced family fun featuring thousands of alligators and crocodiles, a breeding marsh with an observation tower, a popular capybara encounter, a free-flight aviary, a nature walk, a petting zoo, educational wildlife programs, an award-winning gift shop, Florida's best train ride, a Gator Gully Splash Park, on-site restaurant, and one-of-a-kind shows including Gator Jumparoo, Alligators-Legends of the Swamp, and Up-close Encounters. Popular adventure experiences inside the park include the Screamin' Gator Zipline, Stompin' Gator Off-Road Adventure, and the brand-new Croc Rock Three-In-One Adventure.
For more Gatorland info., visit www.gatorland.com or call 800-393-JAWS.