August 11 is the day! Minion Land will open officially at Universal Studios Orlando.
Minion Land includes the Minion Cafe, for quick eats, Bake My Day, which features sweet treats; Pop-A-Nana, which sells, what else,  banana-flavored popcorn; Freeze-Ray Pops with frozen snacks; Evil Stuff retail store, Illumination Theater, which is a fantastical backdrop for meet-and-greets with characters from "Despicable Me" and "Sing", and the centerpiece of the area, Illumination's Villain-Con Minion Blast attraction.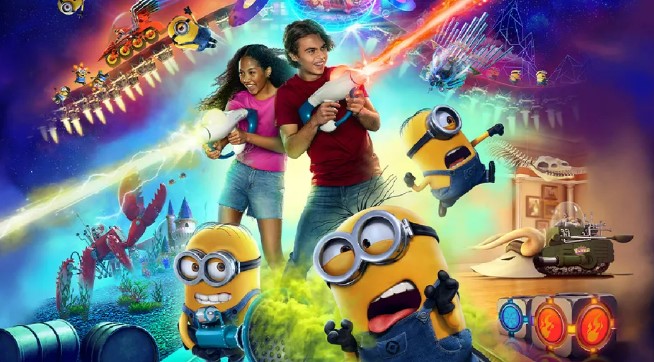 Minion Blast, gives guests a handheld blaster, puts them on a moving sidewalk, and lets them take aim at themed on-screen targets.
There is also a new land based on DreamWorks characters being developed and expected to open next year.