Just announced this week – an all new ride experience called Mickey and Minnie's Runaway Railway is coming to Disney's Hollywood Studios at Walt Disney World! It will replace the Great Movie Ride which is scheduled for closure in August of this year…and incidentally, is the last remaining opening-day attraction at Disney's Hollywood Studios. It's also the first ride ever to feature Mickey & Minnie! Who knew?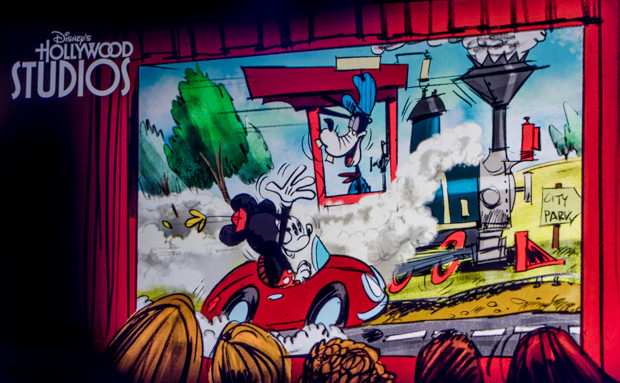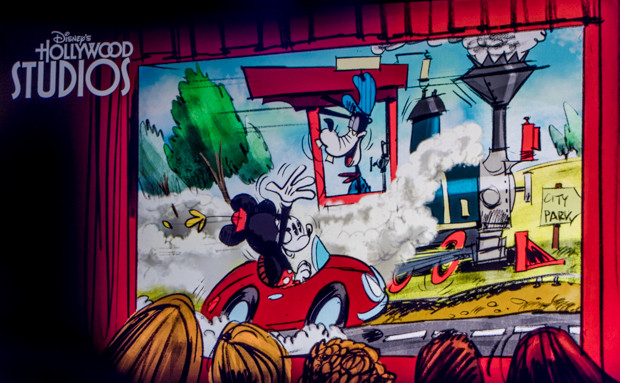 On this new attraction, guests step through the movie screen and join Mickey and friends on a railway adventure as they take part in the wacky and unpredictable world of a Mickey Mouse Cartoon Short.
Walt Disney Imagineer Kevin Rafferty came on stage during the Walt Disney Parks & Resorts panel during the D23 Expo and described Mickey and Minnie's Runaway Railway as "a zany, out-of-control adventure with unpredictable twists and turns, dazzling visual effects, and mind-boggling transformations that happen during the scenes."
Mickey and Minnie's Runaway Railway is apparently inspired by the Mickey Shorts on the Disney Channel, with a visual style matching those cartoons. Imagineering has partnered with Disney Television Animation to help bring the attraction to life…bring it on!
[ult_buttons btn_title="BUY DISNEY TICKETS" btn_link="url:https%3A%2F%2Fwww.orlandoattractions.com%2Forlandoattractiontickets%2F|title:Book%20Now|target:%20_blank|" btn_title_color="#ffffff" btn_bg_color="#e524c2″ btn_hover="ubtn-top-bg" btn_bg_color_hover="#c0f1f7″ btn_title_color_hover="#358ee8″ icon="none" icon_size="32″ btn_icon_pos="ubtn-sep-icon-at-left" btn_border_style="solid" btn_color_border="#d023e0″ btn_color_border_hover="#26b9de" btn_border_size="1″ btn_radius="5″ btn_font_family="font_family:Nunito|font_call:Nunito|variant:700″ btn_font_style="font-weight:700;"]