Mears is the preferred transportation service provider of Orlando International Airport and the local experts in Orlando Airport pick-ups.  The Mears Connect shuttle service has served well over 1 million travelers and offers affordable transportation between Orlando Airport (MCO)and Disney World area hotels – this is great news if you don't plan on renting a car upon arrival!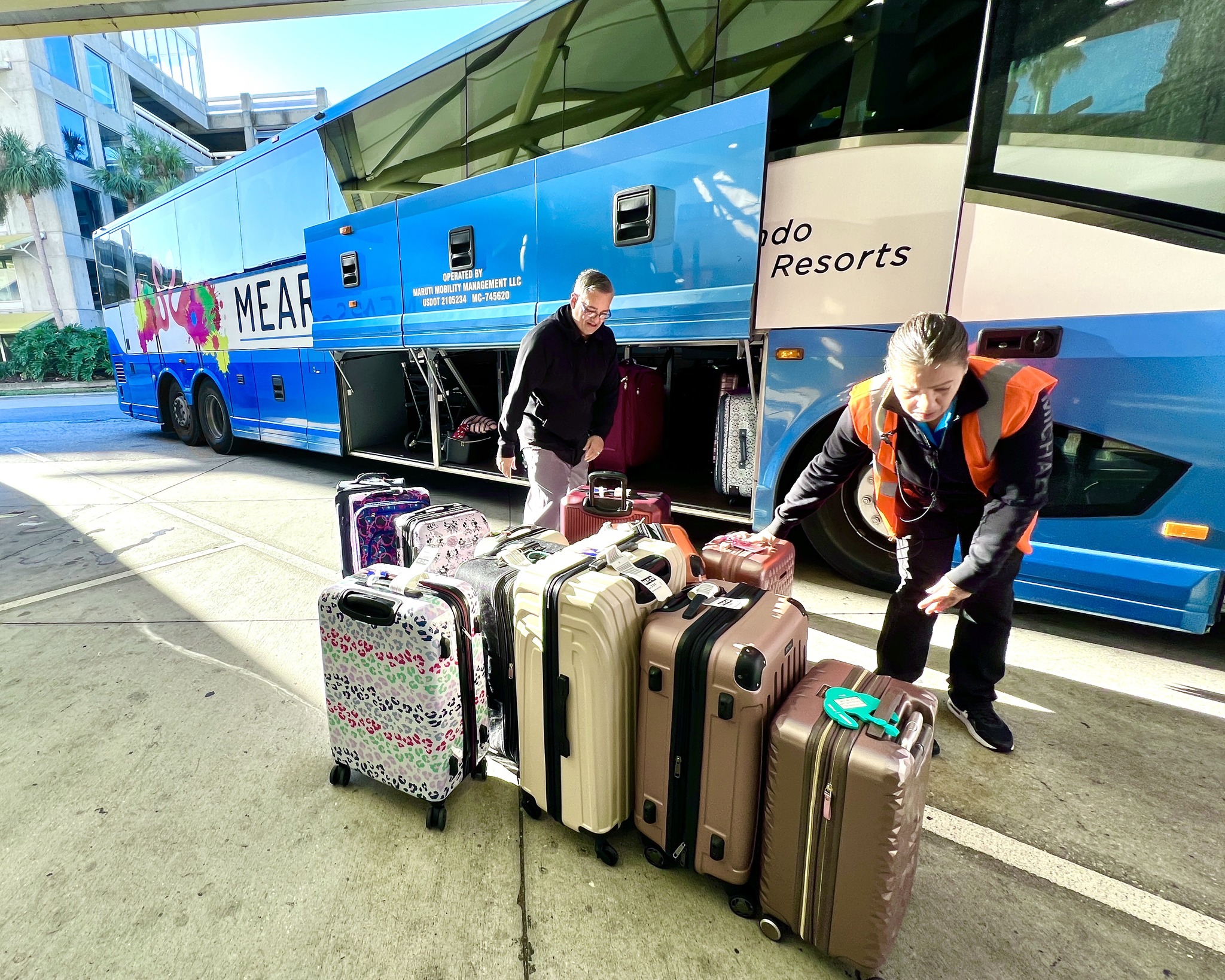 Kids under three ride free with Mears Connect standard service and your family can enjoy some educational in-ride video content about some Mears Connect animal friends featured on their buses –  namely Doc the Dolphin, Thomas the Sea Turtle, Maisy the Manatee, and Fran & Frank the Flamingos.
Spring Sale & Express Service Returns
Mears Announces Updates to Mears Connect – including a SPRING SALE!  
Mears Connect, the original airport to Disney resorts shuttle service, continues to offer two services to and from Orlando International Airport (MCO) and the Walt Disney World Resort area:
1) The "standard" service will continue with a shared ride experience.  This service continues the 25-year service tradition Mears has provided to travelers who are looking for a safe, convenient, fast and economical alternative to rental cars or rideshare.
2)  Mears Connect is now offering their "Express" service back up to all Disney World resorts. Due to the demand of the EXPRESS product, now, everyone can take advantage of the same reliable Mears Connect product but connect directly to your hotel and back to the airport after your vacation – with no stops! Keep in mind, the Express service can be a shared ride service, pending your destination and volume at the time of your transfer.
Most importantly, Mears is offering a Spring Savings promotion, for all new standard reservations.  
Adults will pay $15 each way and kids ride for $12 bucks! Book now, for any date in the future & don't miss out on the savings!
You'll find more info on Mears Connect HERE.