Margaritaville Resort Orlando is making waves as one of the newest tourist destinations in Central Florida — and now the much lauded development is sharing what to expect at its future water park. The $750 million Kissimmee-area destination has unveiled the name of its water park, Island H20 Live! as well as the list of entertainment options guests can expect to see.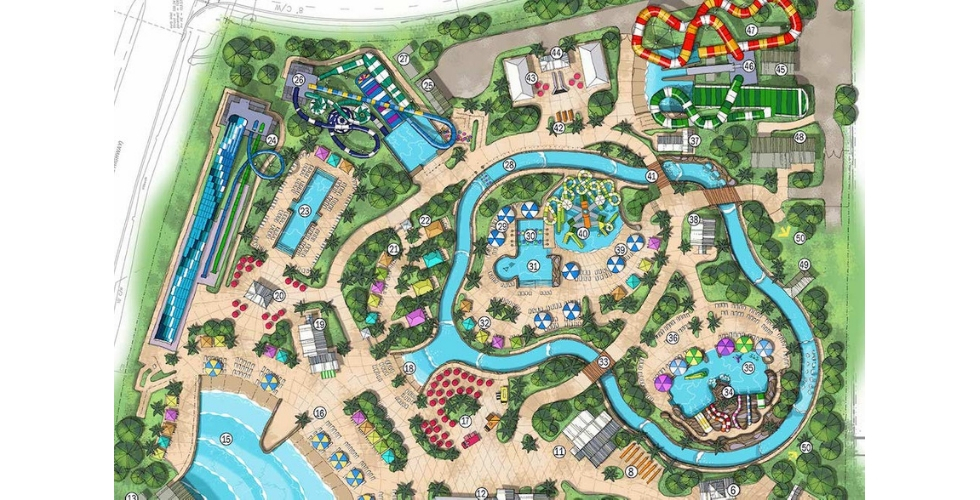 Here's more from the official Margaritaville release :
Island H2O Live! will unleash the power of pure play and enthusiasm with nine different thrill rides, a lazy river, a wave pool, a kids' area, and a river raft ride for the whole family. Designed to enable guests to customize their experience and share it with the world, the park uses a new RFID wristband system that will enable guests to personalize the music and lighting they experience on select rides, making every time very unique.
The wearable wristband technology at Island H20 Live! will be called "Vantage" that can be used for various purposes, from scanning into rides to sharing items across social media.
"On some slides, the technology will enable cameras to snap pictures and video and share the content directly to Facebook, Twitter, Instagram, Snapchat or other social media sites. Guests can also use their creativity and personal style to produce their own slide experience by choosing music playlists, lighting preferences and tagging their social media handles for easy sharing," according to Margaritaville.
We can't wait to get wet!