Orlando Attractions Update – A new resort called Margarita Village, which will include a hotel, more than 1,000 vacation homes and condos, retail and a beach area, will open in Osceola County in 2017, its developers said Wednesday.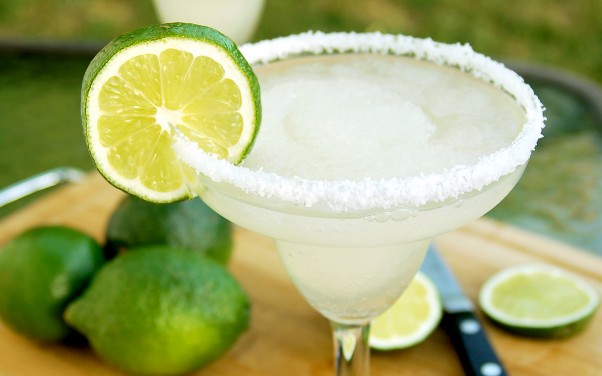 The community, styled around the coastal, paradise vibes of singer Jimmy Buffett, will be built on the 305-acre parcel of land on U.S. Highway 192 near Disney's Animal Kingdom. The site was previously the location of the Splendid China attraction, which closed in 2003.
"It encompasses a lifestyle," said Jim Bagley, managing directorof the developer, Encore Capital Management. "It's less about a product and more about a lifestyle."
News of the planned development was welcomed by the region's tourism leaders, many of whom have worked to revamp and rebrand the county known as the entry to Walt Disney World — including its recent emphasis on vacation homes.
"I think it's going to call a lot of attention to the destination," said DT Minich, president and chief executive officer of Experience Kissimmee, the area's tourism and marketing board. "What a great asset to have, not just the hotel, but the brand and the restaurants."
Encore has roots in Central Florida and is part of the growing construction of large vacation rental homes in Osceola County and, specifically, Kissimmee. Many of those homes are the Encore Resort Homes at Reunion, which runs at an 85 percent occupancy rate, Bagley said.
Although there are three Jimmy Buffett-branded Margaritaville hotels in the nation, with the fourth scheduled to open next month in Hollywood Beach, this is the first destination resort of its kind, Encore said. Falcone said Encore leaders are already looking at ways to build similar Margarita Village destinations in other tourist hot spots.
Encore officials first filed plans with Osceola County officials for development of that parcel in April 2014, when the project was a mixed-used site called Rolling Oaks.
County commissioners still need to give the project final approval, which Encore officials said will take about six months.
Part of the plans are under review with the county's Community Development Department. Comments for those plans are due today.
"We tried to put together good, solid business procedures that we're able to show the developers we're business-friendly," said District 1 county Commissioner Michael Harford.
The MargaritaVillage hotel is expected to have 175 to 300 rooms and would include a lake with a dedicated beach area and a regional water park. A "lagoon-sized" pool is also planned, said Bagley.
The development plans also include a "FinCity" arcade, a St. Somewhere Spa, a planetarium, a Son of a Sailor fishing school, paddle boarding and kayaking.
Additionally, 170,000 square feet of retail space will be built. No brands have been announced, but Bagley said there's been strong demand for leasing information.
Encore will develop and own food-and-beverage options, which have not been detailed, at the resort. Plans do not include building a Jimmy Buffett's Margaritaville restaurant, said Bagley. There's a Margaritaville restaurant at Universal Orlando CityWalk, near the entrance of the Island of Adventure theme park.
Site preparation is underway, and developers expect to begin vertical construction in the third quarter of 2016. All phases of the project will be under construction at the same time.
The resort is scheduled to open in phases in early 2017, said Bagley. Art Falcone, managing principal and co-founder of Encore, said the whole development should be open within six months of the first grand opening.
"With mixed-use, you have to do them all at the same time," said Falcone. "All of them work off of each other."
Developers expect 700 new full-time jobs to be created as a result of the new construction.
The community will have no restrictions on who can buy in, developers said, expecting it to attract people looking for a secondary home or rental properties to manage.
No matter who buys, they should be prepared to be surrounded by the casual, laid-back atmosphere Buffett describes in his upbeat tunes.
John Cohlan, chief executive officer of Margaritaville Holdings LLC, said Margaritaville is "is about escapism, relaxation and vacation."
Excitement for the resort reached a breaking point when the Margaritavillage website crashed Wednesday morning.