It's always exciting when one of the area's attractions announces its imminent return, and here's a reason to get fully revved up for a great night out with the re-opening of Mango's Tropical Cafe – Orlando on International Drive Orlando.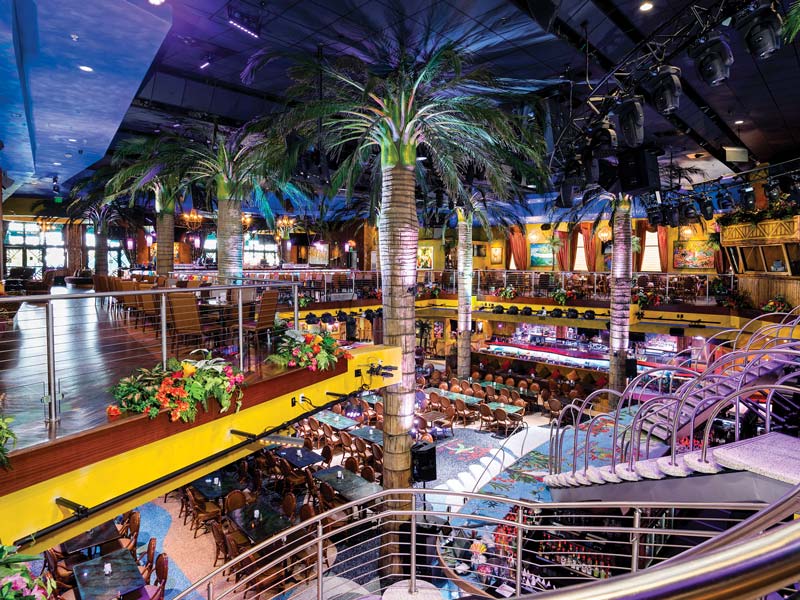 Yes, cool vibe weekdays and wild weekends await! Known for its Floribbean cuisine, iconic entertainment, and lively dancers and singers, Mango's will be back in business in the heart of Orlando Entertainment District starting June 10.
This popular Latin-themed experience that brings the excitement and flair of Miami's South Beach to Central Florida is coming back after one year of closure due to COVID-19, and Mango's is excited to bring back its nonstop entertainment, which ranges from Salsa to Bachata and Reggae to Pop.
Whether it's celebrating a night out, corporate event, birthday, bachelorette, or special occasion, the tropical cafe offers an amazing night filled with drinking, dancing, and celebrating with your favorite champagne, premium bottles, or Mango's signature tropical cocktails.
Guests can once again expect dinner and world-class entertainment as the party vibes get ready to roll with the venue's fabled Latin rhythms and dancers, as well as the signature Latin Connection Band, Belly Dancing, and Caribbean Soca Carnival.
"To our loyal and wonderful guests, we are happy to announce we will be re-opening our doors to the Mango's Tropical Cafe Orlando location this June 10th. We appreciate your love and support through this challenging time, and we look forward to seeing you all again," said David Wallack, founder, and CEO of Mango's Tropical Cafe.
Mango's dining experience features their World Famous Churrasco Steak and Seafood Paella, along with custom salads and desserts sure to please every palate.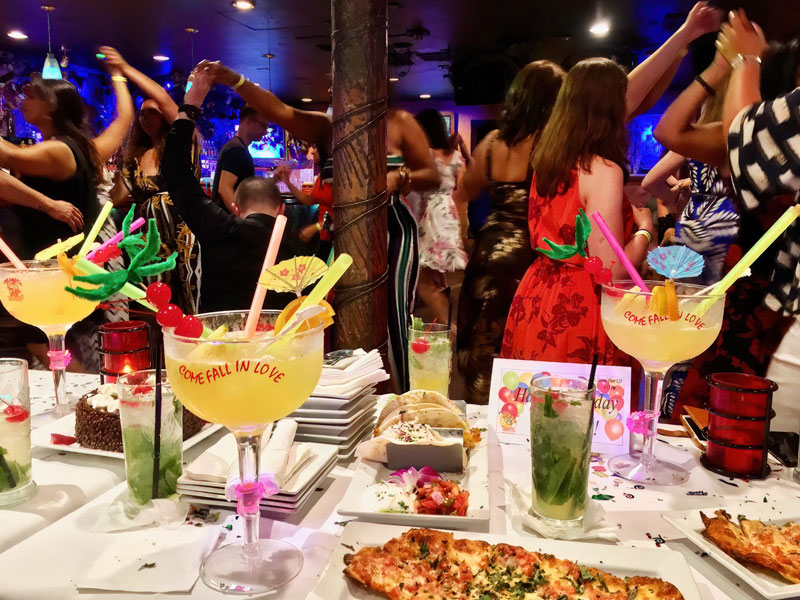 Its Dinner & Show menu specializes in Latin and Caribbean food, consisting of a three-course menu, starting with the choice of a Chef's Soup of The Day or Caesar Salad, and a second course which allows guests to choose between a selection of dishes, including the Arroz con Pollo, Fresh Salmon Al Limon, or Churrasco Steak. To finish up on a sweet note, guests can choose between a Chocolate Cake or Fresh Cheesecake.
Prices range from $49 to $69 per person plus tax, service charge, and fees. Aside from their dinner + show menu, guests can indulge in a variety of a la carte delicacies.
These include the Manchego Mac n Cheese, a delicious creamy blend of Manchego, Pepper Jack & Sharp Cheddar cheeses topped with White Truffle Oil; Shrimp Penne Alla Vodka, with jumbo shrimp, San Marzano Pomodoro sauce, caramelized onions, sun-dried tomatoes, and a touch of cream, all flambeed with vodka; and their signature Chicken "Al Ajillo", prepared with tender chicken breasts sauteed in garlic, white wine & lemon sauce served with seasoned yellow rice, black bean & sweet plantain
To spice up the night and wash all these delicious meals, the Café features an exotic and refreshing range of hand-made specialty cocktails, including a full variety of Margaritas, Mojitos, Daiquiris, Martinis, and Cosmos. Mango's also serves a great array of beers, wines, champagnes, and premium labels.
Showtime at Mango's Tropical Cafe starts June 10th at 8 pm with nightclub only until June 24, when it will resume its famous dinner + live shows.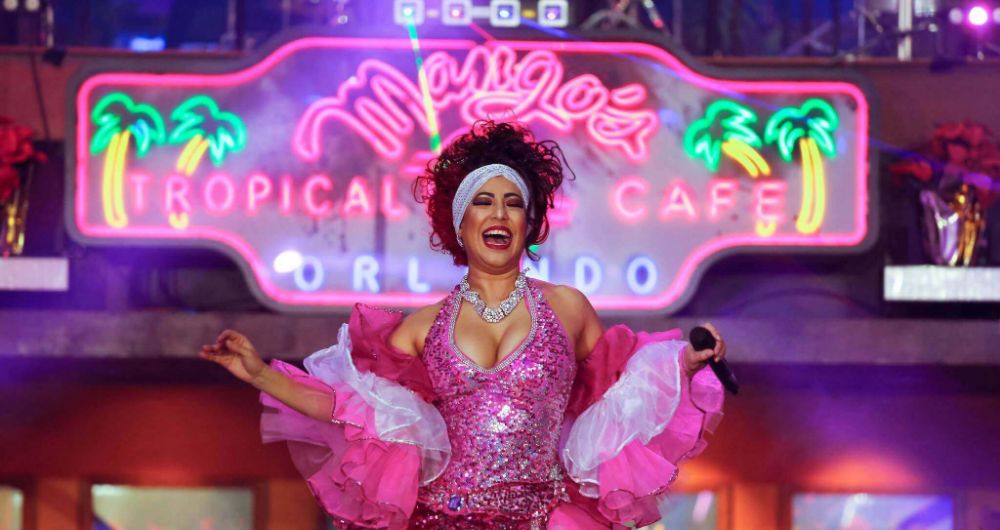 After a year of closure, locals and tourists alike are invited to step inside and unwind in the main stage area and outdoor cafe and hookah lounge or at the Vodou Room, Orlando's premier Vegas-Style Ultra Lounge.
Located on the second floor and featuring Orlando's Top DJs playing Hip-hop, R&B, and Trap, the Vodou room is the perfect event space. Guests can chill out with friends, order VIP bottle service, after-dinner cocktails, and a spectacular late-night menu. Guests can also enjoy their night at the new "club within a club," the "Boom" by the Mambo Bar, a magical hideaway dance floor with state-of-the-art sound & light.
"We are pleased and excited to announce we are re-opening with our new safety guidelines. Rest assured, we have implemented policies and protocols that meet industry best practices as well as standards of our county, state, and federal health authorities, to create a healthy and safe environment for the benefit and enjoyment of our guests," added Wallack.
For more information, visit www.mangos.com and follow them on Instagram @mangosorlando, Facebook Mango's Tropical Cafe – Orlando, and Twitter Mango's Orlando for weekly updates.
To support the region's tourism businesses, be sure to Like and Follow Central Florida Tourism Collective's Facebook page, and enjoy a daily inside look at this wonderful destination.