Orlando Attractions Update – The all new roller coaster at SeaWorld will most definitely be shark-themed and part of a new "realm" at the theme park when it opens next summer. It will be named Mako after a very speedy species of shark.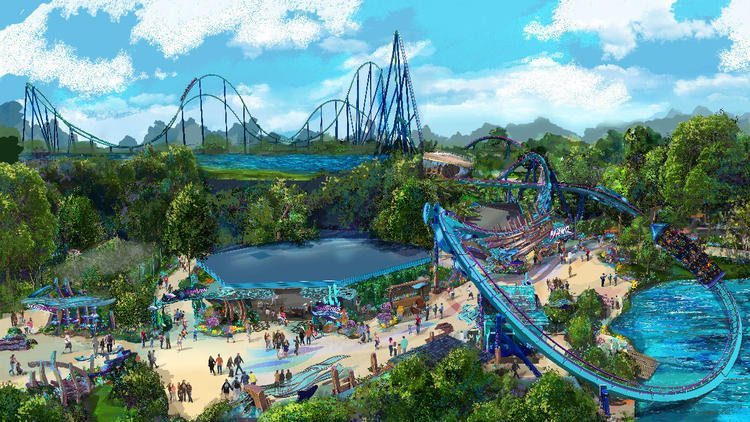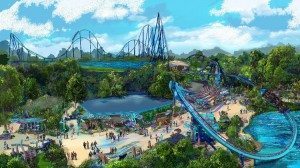 The company has announced details which included the claim that Mako will be the fastest, longest and tallest coaster in the Orlando market. Plans call for a top speed of 73 mph and a drop from 200 feet. The track will be 4,760 feet long. "It will be the apex attraction" of SeaWorld, said Brian Morrow, senior director of attraction development, who also hinted at "relentless" air time. The coaster will run in front of the current Sharks restaurant and also skirt the park's central lake.
The current fastest coaster in the Orlando market, according to the Roller Coaster Database, is the Incredible Hulk Coaster at Universal's Islands of Adventure. It clocks in at 67 mph. The highest is Universal Studios' Hollywood Rip Ride Rockit, which tops out at 167 feet. Expedition Everest at Disney's Animal Kingdom is 4,424 feet, the website says, while SeaWorld's Kraken is 4,177. It will be the first new major attraction at SeaWorld since Antarctica: Empire of the Penguin opened in 2013. The park's previous newest coaster is Manta, which opened in 2009.