Hi there!
A cold blast this week, we hope you all enjoyed some play time in the snow! There has been some news floating out of the parks this week so I'm going to take you on a quick round up. Who's recently booked? Do we have some nice countdowns going on? Are you wondering where is best to book your tickets? It is a very competitive market out there and we are trying our hardest to keep our prices as low as possible to keep you all in the parks for some major memory making!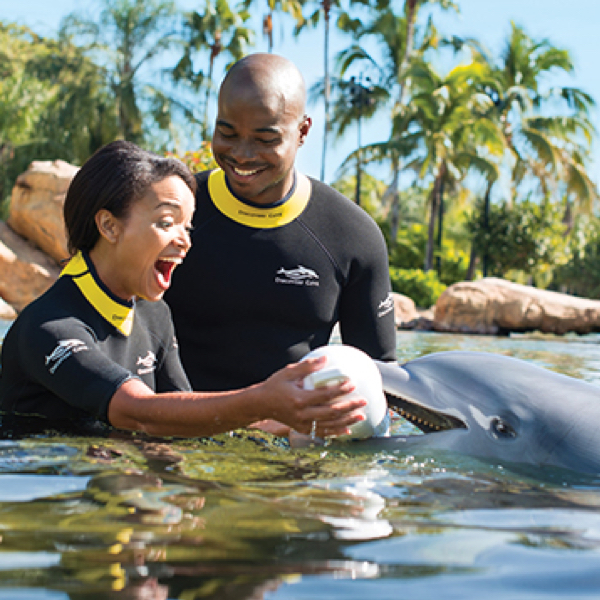 Our greatest announcement this week is the competition we are running from Friday 10thMarch for our biggest giveaway yet! Fancy yourself at Discovery Cove for an ultimate swim with dolphins' day? We are giving away 4 tickets to one lucky winner!! Also included in your winning prize is 14 days of unlimited access to SeaWorld, Aquatica and Busch Gardens. We know you have all been eagerly awaiting the launch of Pipeline – What better way to ride it when you got it for FREE! Serengeti Flyer at Busch had it's recent opening and the reviews are amazing from guests currently there! We are so excited to hear about your trips! Keep those stories coming!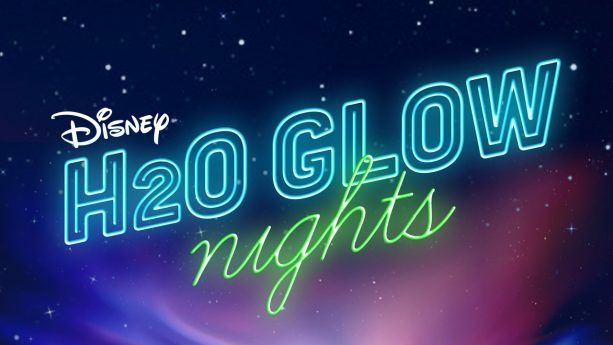 Who's glowing up for H2O glow nights? Tickets are now live on the site, we have been eagerly waiting for these! These are big sellers to be sure to book as soon as possible to avoid disappointment! Joining the extra special ticket section is the after hours tickets for Epcot. After hours events always go down a treat, your favourite rides with half the wait time, quieter parks so the photo opportunities are perfect!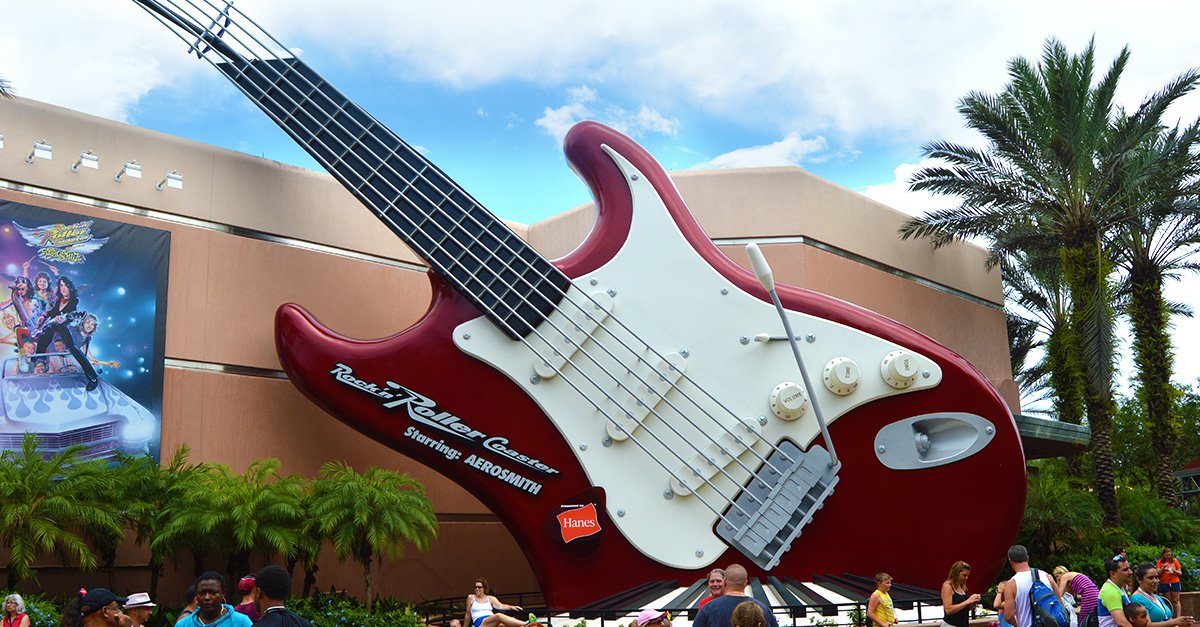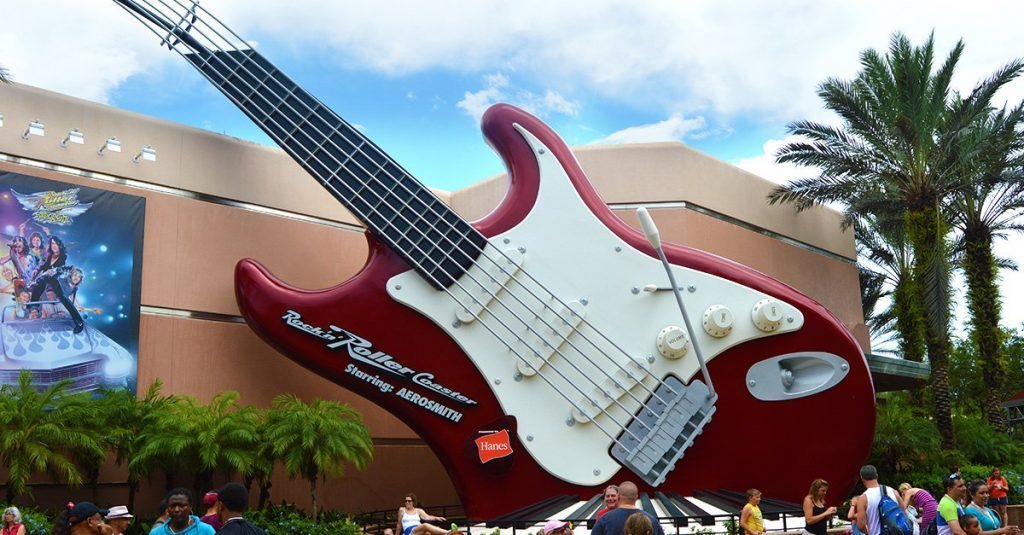 We heard the Rock n Roller coaster was re theming for Queen, whilst some jumped for joy at this it maybe wasn't as well received as most hoped! Disney have since squashed these rumours and said this isn't happening, the Chinese whispers surrounding this ride have been so up and down, we are struggling to keep up! Do you have a wish for something other than Aerosmith? My feeling is that Aerosmith can not leave this one… It is perfect for them! Let me know your thoughts over on our socials…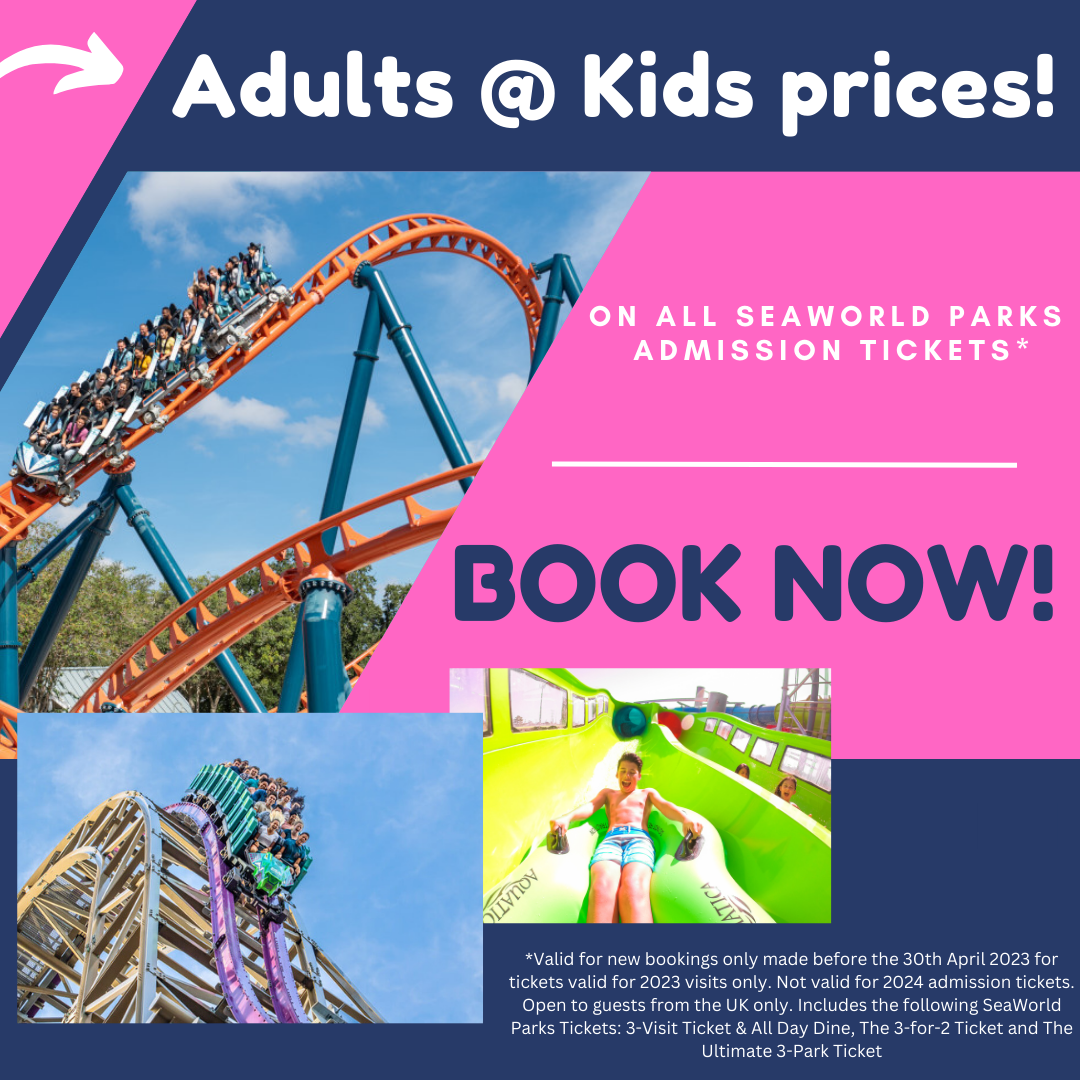 Following on from our Discovery Cove giveaway, we are also bringing some crazy SeaWorld prices from our competition launch day! Be sure to keep checking our Facebook and Instagram for a release on these, we are so excited to share these cracking deals with you all!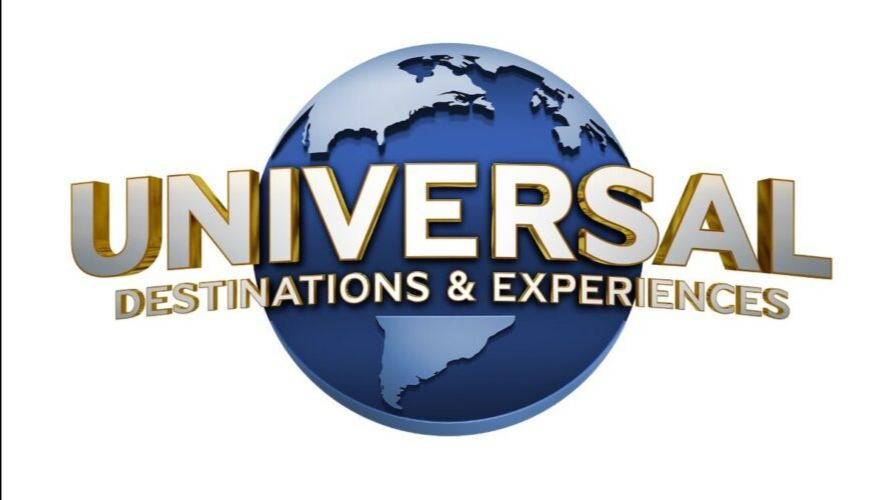 Universal have made some big changes over the last couple of days.. with a huge re branding project being released… Have you seen the potential leaked logos floating the web… It's a no from me!? We aren't sure who created these but I imagine it was my younger self on wordart 😉! Do you think you could make better? Create your own design this week, I'll send out a gift for my favourite! The worse the better right? That's the vibe Universal are currently striving for!
Epic Universe is stomping up production right now… the latest construction views are looking incredible! They are really making us excited for this! All of those lands we keep talking about are really starting to take shape now and we are so here for it! The track is taking build space for the Dueling coaster… we give the unpopular opinion that if it's going to be like the original dueling dragons we are pumped! With the recent announcement of a confirmed Super Nintendo World for Epic Universe, we are bubbling over! Can you spot anything else in this photo? Due to it's sheer size I'm wondering if I should be training for a marathon to get round it! Check out the video below…