Hi!
I'm hoping you have all seen our latest competition! It's our biggest giveaway yet and we are so excited about it! All the messages we have received on Instagram have been so fun to read all of your favourite SeaWorld bits! We love taking a trip down memory lane with you all.
This week on Louise's Lowdown… I'm all about water parks! How could I not go with a theme to match the giveaway! I'm going to run you through my favourite water parks and must ride attractions.
Aquatica – Aquatica really brings the action, it's got to be the most immersive experience park and it's a true hit for anyone who goes! It's also up there with being fantastic value for money when you get it as part of your Discovery Cove or SeaWorld tickets! I'm all about a bargain and this one fulfils! What's more… for a limited time only we are offering SeaWorld tickets at Adults 4 Kids prices!!
Aquatica is the ultimate day out for the animal lovers in your life combined with some top thrills! Tell me a better water park where you can pretty much swim alongside the animals!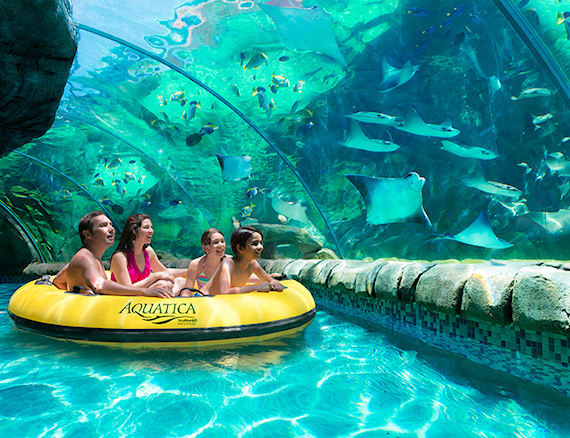 Firm favourite here is RIPTIDE RACE!! The world's tallest duelling racer – in your teams who's going to make it to the finish line first? Scale a 68 foot tower before sliding on down through 650 foot! You'll be able to keep your eyes on your opponent on this one!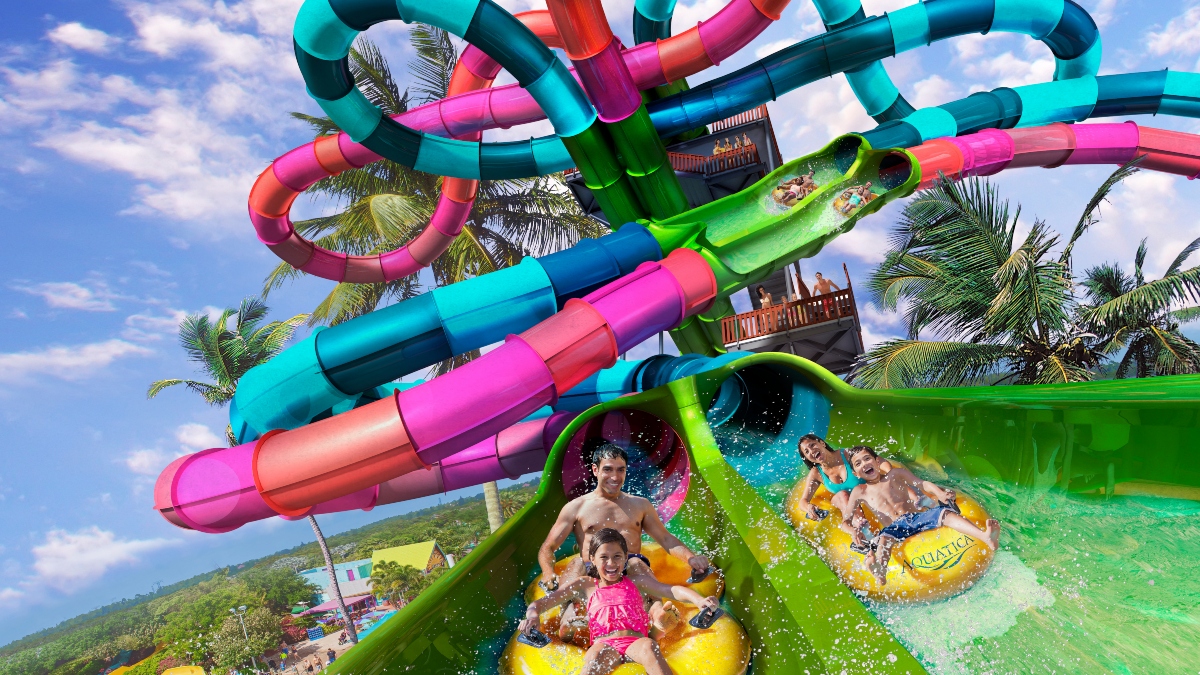 CUTBACK COVE & BIG SURF SHORES… 2 massive wave pools sit side by side! I'm sure to go under in these! Cutback Cove gives the constant rolling waves, or take on Big Surf Shores for an unpredictable experience… it's either smooth sailing or tidal crashes!
No waterpark is complete without a lazy river and Aquatica gives us Loggerhead Lane take in the breathtaking views of tropical fish, or have a spectacular view of the Commerson's Dolphin habitat.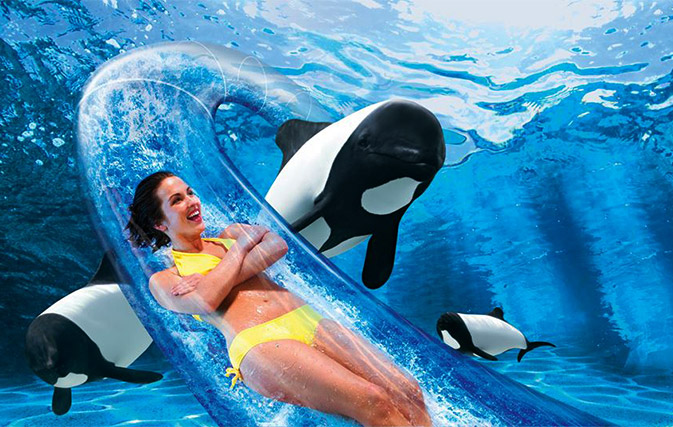 Typhoon Lagoon  – How can I write about my favourite water parks without this one! Typhoon Lagoon at Walt Disney World! With it's refurb re opening date of March 19th we are excited for this one to be back in action. What's more… H2O Glow is returning for 2023, the ultimate nights! Get your tickets fast… these are sure to sell out! Don't forget… to access the Disney water parks you must select a park hopper plus ticket! I'm all for the theming of Typhoon Lagoon!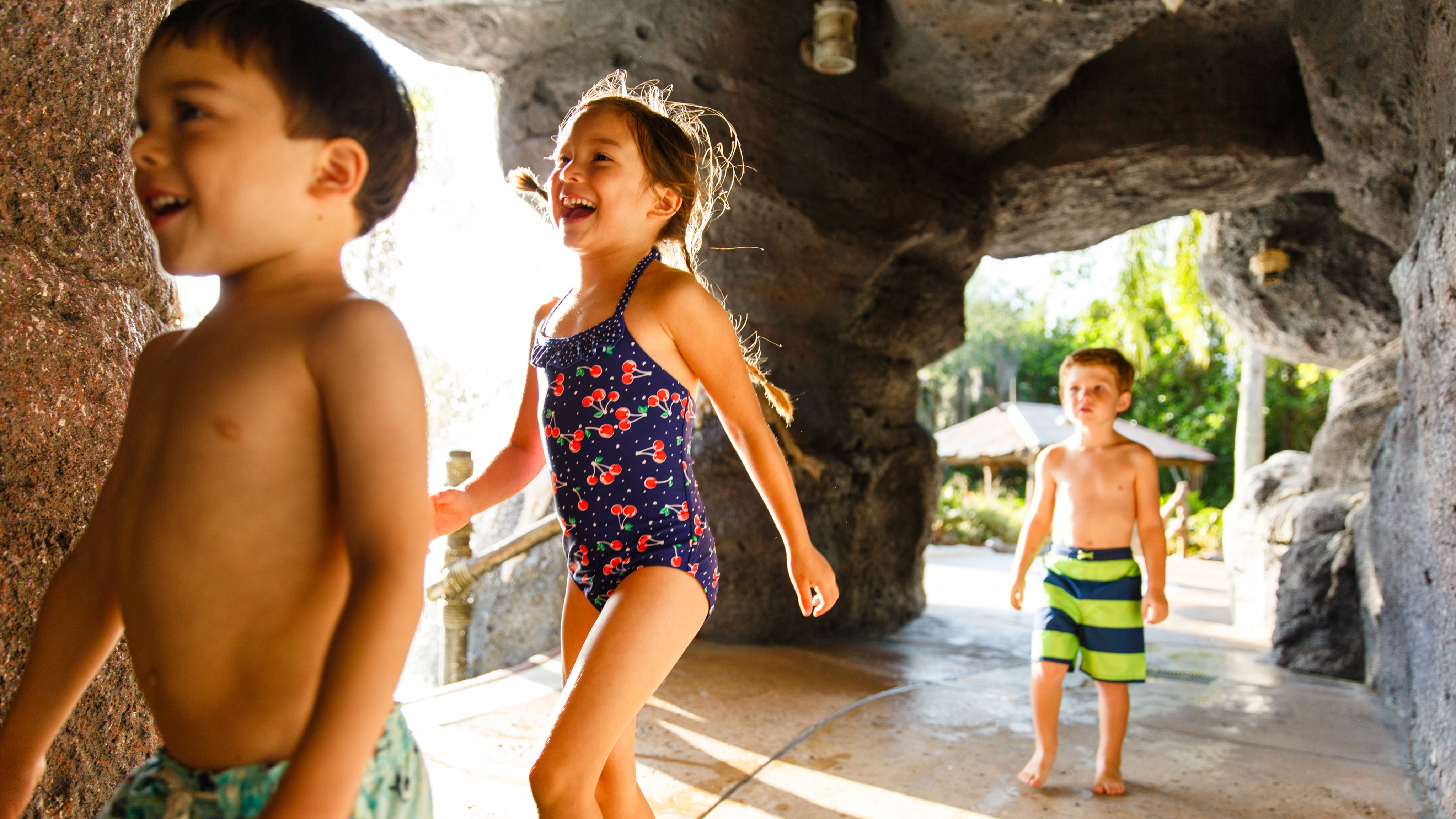 Firm family favourite with Miss Adventure Falls! Take a 2 or 4 person raft to slide through with the family! Easily the best attraction at Typhoon Lagoon!
Next up the top thrill attraction… Humunga Kowabunga… this one is for the thrill seekers.. if you can imagine yourself body sliding when near vertical this one is for you! This enclosed slide sends you hurtling down 5 stories!
Volcano Bay – THIS ONE IS NOT TO BE MISSED!! Epic water park from Universal! On your 3 park explorer tickets for Universal this one is included! Do be advised, it get's super busy here so aim for opening time to get yourselves a seat and get some of the big attractions ticked off the list!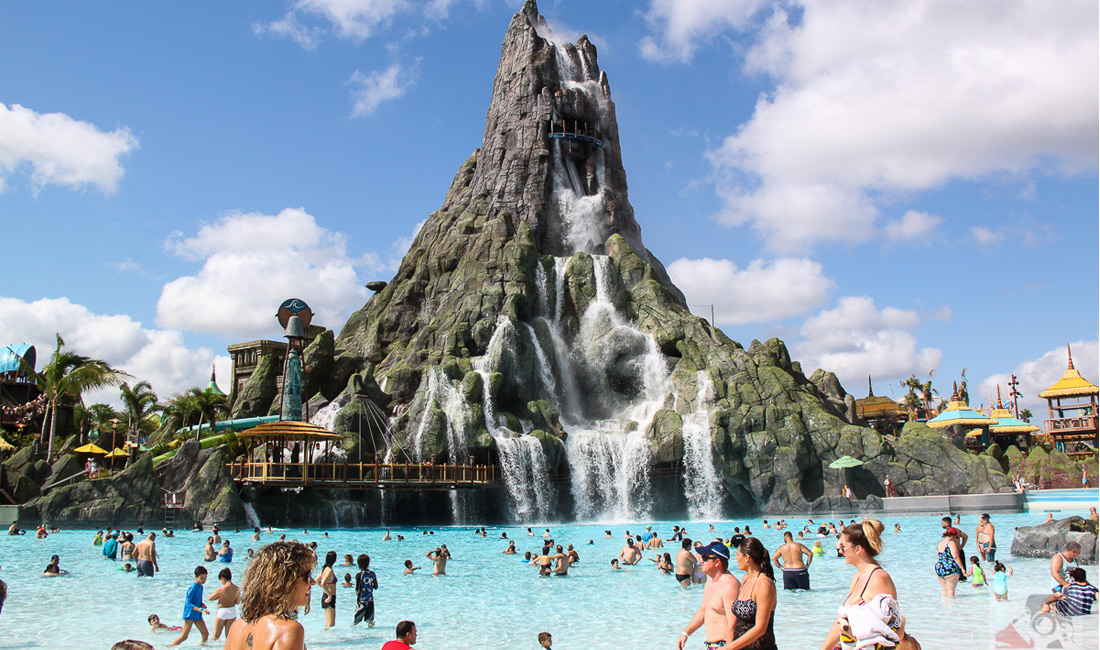 Tapu Tapu is such a unique system and it's super handy! Make sure to set up your cashless payment as soon as you arrive to save the hassle of doing it later! You can also use your Tapu Tapu for ride reservations! The virtual queuing is so much better than standing in line, your watch will show your wait time!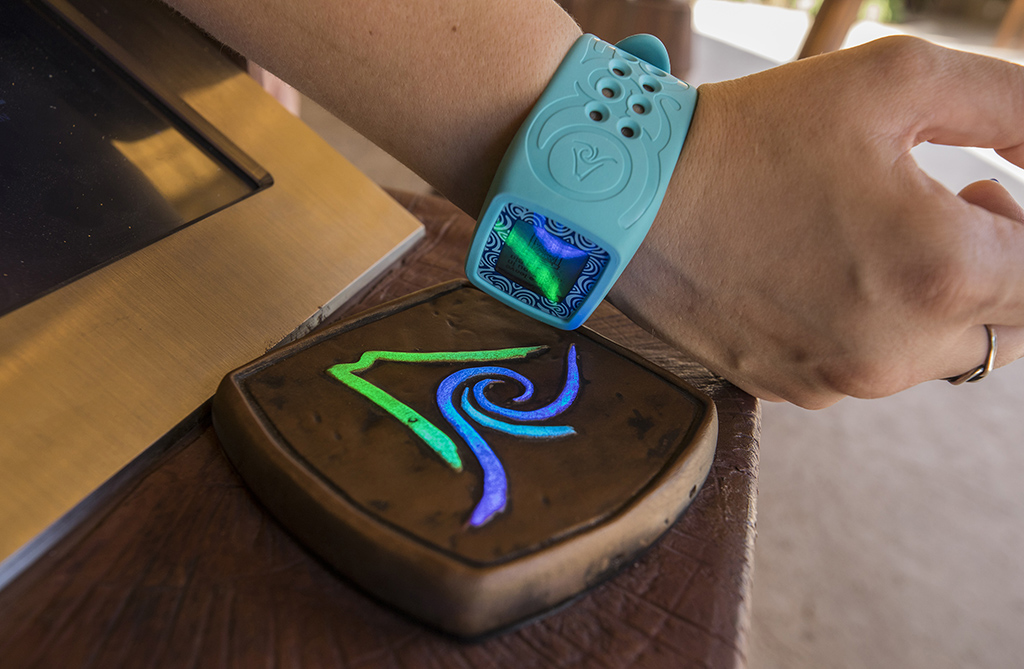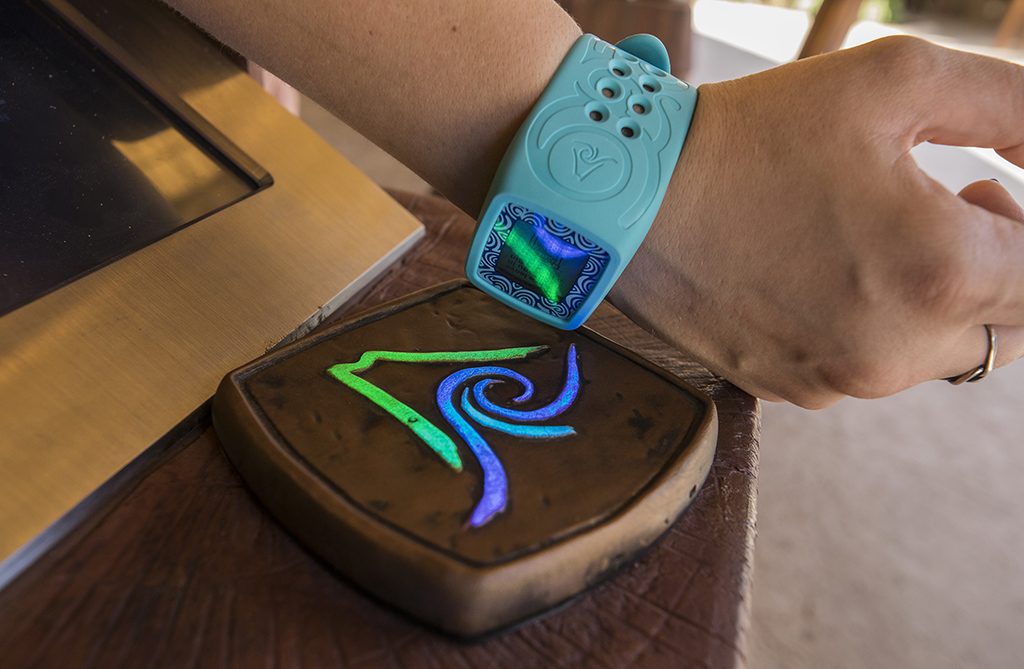 The parks iconic Volcano is home to 4 different slides…Krakatau Aqua Coaster – your 4 person canoe is flying uphill for this one and the best bit when you are finished zooming through the dark turns your taking a dive in to the waterfall!
For our thrill seekers only…Ko'okiri Body Plunge, the clue is in the name right? Take on the drop door go 70 degrees sliding down 125 feet!
Obviously Volcano Bay has a Water Village – this is the prime location to soak up that Florida sunshine! Catch some rays on the beach or take a dip. Volcano Bay's TeAwa The Fearless River does not disappoint! Not like your usual lazy river this one!
Thanks for reading! I hope you've had your water park fix recently… or if you are soon to be travelling be sure to send me your favourite bits as always through our socials!
Thanks, Lou 😊