Home to colleges, cultural cornerstones and the Spring Training home to Major League Baseball's Detroit Tigers, Lakeland is more than just the largest city in Polk County. No matter what your tastes, Lakeland is a must-see during a Central Florida vacation.
Located in the heart of downtown Lakeland is lake Mirror and it's promenade. Work began about 2 decades ago to restore the promenade to it's original 1920's grandeur and it's great place to take a stroll.
But be forewarned – this isn't theme-park-and-palm-trees Florida – Lakeland is unvarnished Florida. Here, guests can enjoy everything from fine dining to alligators in the wild while still having time for golf, a night at the pub or first-class shopping.
Florida's wild side
If it is alligators you want, come out to Circle B Bar Reserve, a county park known as one of the best places to see wildlife in Florida. With more than 1,000 acres of untouched nature, it is the ideal spot for hiking, bike riding, bird watching or gator viewing. Just make sure to wear closed-toe shoes when you come out to Alligator Alley Trail, a 2.5 mile roundtrip journey sure to please the biggest reptile geek in the family.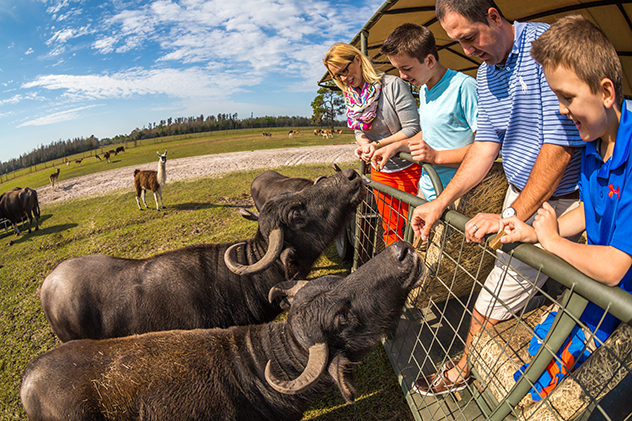 For closer encounters, visit Safari Wilderness for an up-close-and-personal experience. Here, you can ride a camel, llama or safari vehicle to traverse the wide-open savannah to take an expedition into 260-acres of pristine wilderness. Safari Wilderness is home to more than 400 species of free roaming exotic animals including elands, zebra and ring-tailed lemurs.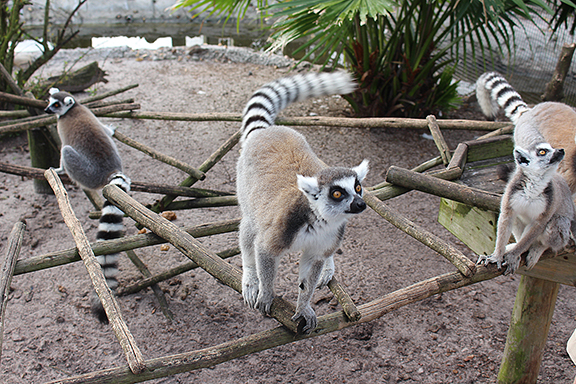 Retail therapy
For a less amphibious stroll, try the open air shopping area of Lakeside Village or the varied and venerable shops in downtown Lakeland. For those rainy afternoons – or just to beat the heat – Lakeland Square Mall is the area's enclosed shopping option.

From traditional to trendy
You'll surely have worked up an appetite after all that shopping. For the culinary adventurer, try Posto 9 in downtown, whose name is inspired by the beach where "The Girl From Ipanema" walked. Here Southern standards, like cheesy grits, are mixed with Brazilian favorites, such as sofrito sauce.

For more traditional fare try Harry's in downtown, serving up a taste of New Orleans or stop in at The Terrace Grill overlooking picturesque Lake Mirror, which offers good food in an elegant setting.
Living history
Today, students roam the halls and walkways of Florida Southern College much like they did 80 years ago when influential architect Frank Lloyd Wright completed this "College of Tomorrow." Featuring 13 structures, it is the largest one-site collection of his work and is still considered one of the country's most striking campuses.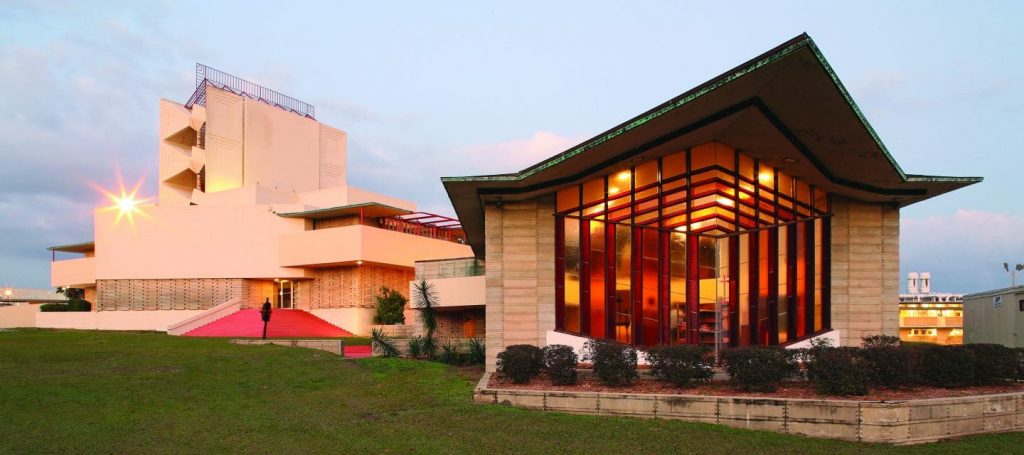 A playground in the middle of it all
Only an hour away from beaches or theme parks, Lakeland is the ultimate "unpack once but see it all" Florida destination. From wildlife to quiet dinners, shopping to living history, Lakeland is the doorway to the best Florida has to offer.