Orlando Attractions Update – Busch Gardens Tampa
 has released more details about their latest thrill ride, Cobra's Curse.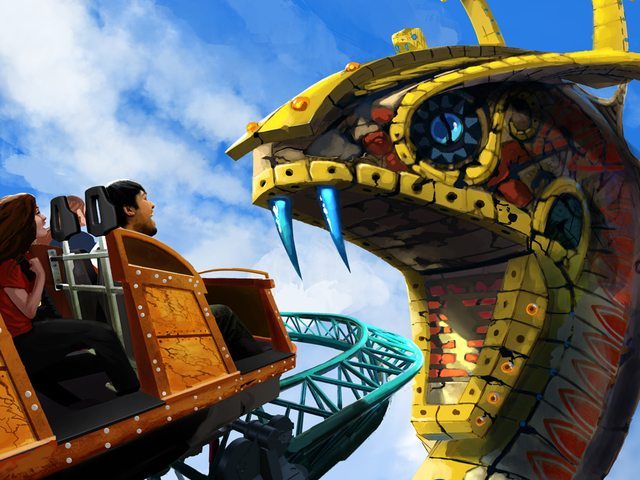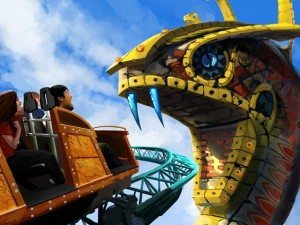 The spinning coaster is located in the park's Egypt section and will feature an air-conditioned queue line with a 400-cubic-foot multi-level snake exhibit, the theme park announced during a construction site tour Wednesday.
As guests wind through the queue, they will be just inches away from snake species from around the world, including Jameson's mambas, Angolan pythons and rhinoceros (Bitis nasicornis) and gaboon vipers.
On the coaster, riders will come face to face with snake king Venymyss on an "outward-banked turn" that puts them close to the jaws of an 80-foot-tall snake statue.
Unlike coasters with a traditional lift, Cobra's Curse lifts ride cars up vertically to 70 feet. The ride cars will spin randomly depending on the weight distribution of its riders, reaching speeds of 40 mph on 2,100 feet of track.
Cobra's Curse is set to open summer 2016.