Central Florida Tourism Collective brings a new attraction to our attention. Dinosaurs! At Leu Gardens? Are they remaking Jurassic Park? Yes, yes, and No! There are definitely life-size dinos coming to this wonderful botanical garden in Orlando, but there is no danger to the public! Leu Gardens is set for a Dinosaur invasion!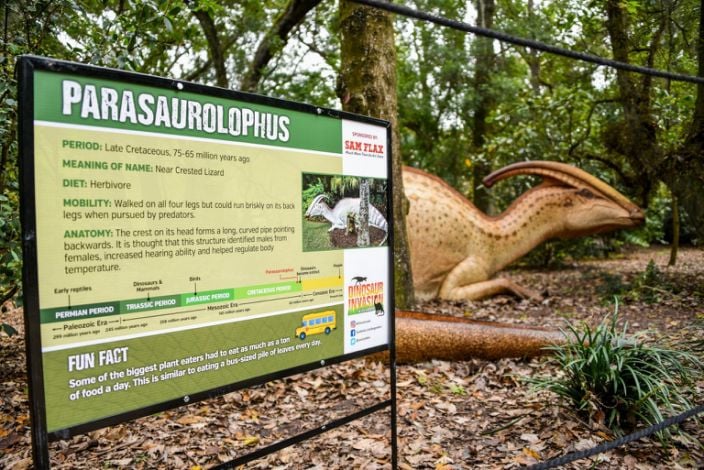 Instead, a very special presentation, "Jurassic Gardens," will offer 20 of these beasts lurking throughout Harry P. Leu Gardens from January 18 to April 18 in a return of the popular program that made its debut in 2017.
Fossil expert and paleontologist Guy Darrough created the massive exhibit, and his "dinosaur invasion" is back by popular demand, with the promise it will be even bigger and better than last time.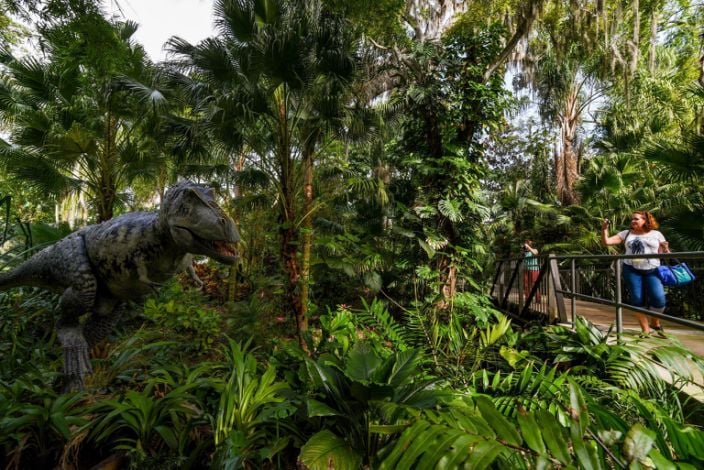 The carefully life-like models range in size from 14 inches to 33 feet, and Robert Bowden, Leu Gardens executive director, explained: "From Guy's experience of being a paleontologist, he then works with his ability to create these wonderful things out of plastics and fiberglass and then paints them and uses them in such a way that we think this is probably how they looked."
The largest dino is the massive 33ft Daspletosaurus, a cousin of the fearsome Tyrannosaurus Rex, and all the exhibits will be marked on a special map to guide visitors seeking out these ancient creatures around the Gardens.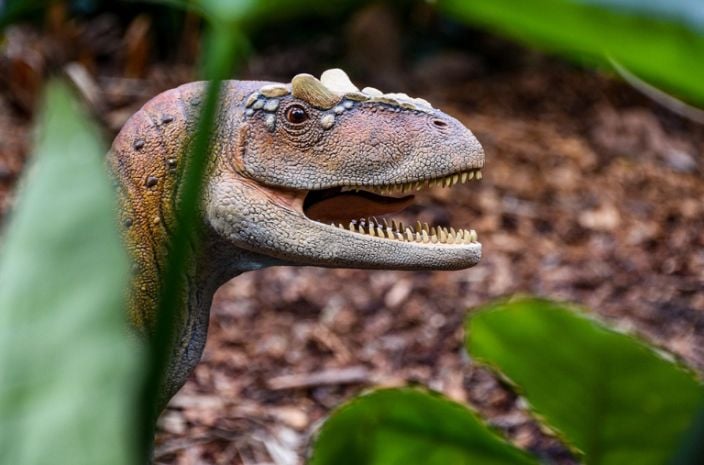 There will also be a special ticketed event on January 29 when visitors can bring flashlights to the Gardens at night to hunt for these Jurassic creatures.
"Jurassic Gardens" is included with regular admission, at $10 for adults and $5 for children 4-17. Leu Gardens is open 9 a.m.-5 p.m. daily. For more information, call 407-246-2620 or visit leugardens.org. Come and visit while Leu Gardens is set for a Dinosaur invasion.
To support all of the region's family-owned businesses, be sure to Like and Follow their Facebook page, and enjoy a daily inside look at this wonderful destination.
#SupportCFLTourism