Ahoy lovers of Legoland! Brickbeard's Bounty, a ship used in the pirate-themed ski shows staged at Legoland Florida theme park, has returned to its place in productions after being severely damaged during Hurricane Irma last year.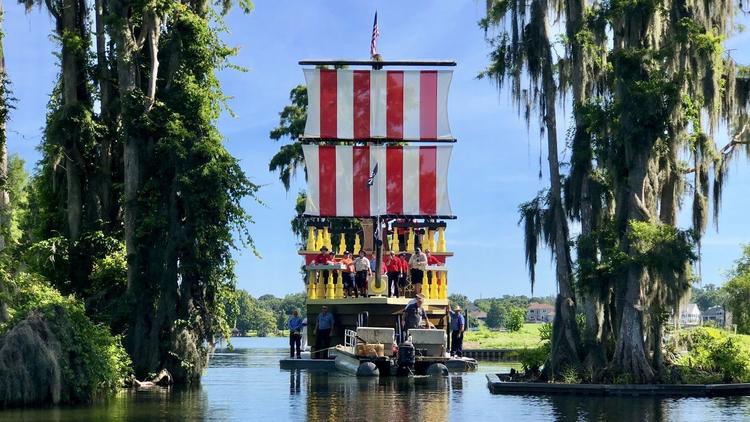 After the September storm, the ship was stripped down to its frame and then completely rebuilt — and given new sails — over the course of almost 10 months. It is again is part of the Winter Haven attraction's "Battle for Brickbeard's Bounty: A Pirates' Cove Ski Adventure" water-ski show.
Legoland Florida employees who are veterans of the military helped escort the brightly colored vessels back into position for shows last week.
Ski shows have long been a staple of the area, dating back to the property's days as Cypress Gardens, which by the mid-20th century was known as "the water-ski capital of the world." The land was purchased by Merlin Entertainments Group and converted into one of its Legoland parks in 2011.