Just 30 minutes away from the hustle and bustle of Orlando awaits an oasis that showcases Florida's natural beauty. Lake Louisa State Park is the perfect getaway for relaxing and unwinding between theme park visits.
Located on 4,500 acres, the park is known for its six beautiful lakes, rolling hills, and scenic landscapes. With an abundance of outdoor activities, this park is sure to have something for everyone.
Things to Do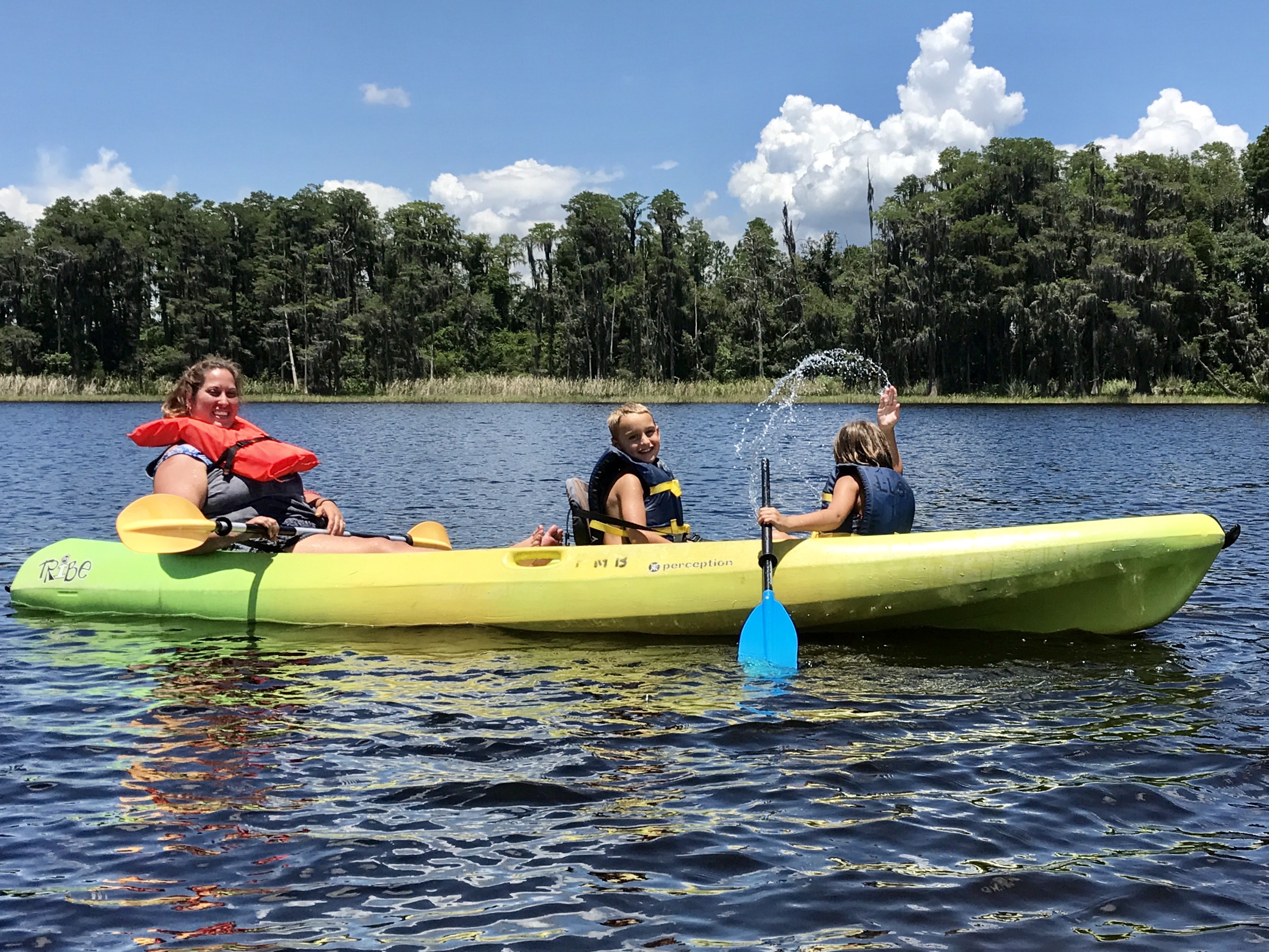 The multiple lakes of this Florida State Park make it a great place to enjoy fun on the water! Rent a kayak, canoe or stand-up paddleboard and explore Dixie Lake, or sign up for a guided paddle on Lake Louisa, the largest of the park's lakes. Once a month, the park offers a full moon paddle, where paddlers are guided by the light of the moon (and a tour guide of course!). If you haven't had enough of the cool Florida water after a paddling trip, try fishing or swimming.
Although you may come for the lakes, Lake Louisa State Park also has a multitude of trails that will keep you entertained all day. Bring your best pair of walking shoes and explore the 20 miles of unpaved trails that wind through the park's natural communities. A half-mile trail off the parking lot is perfect for those who prefer a shorter hike.
For bicycle enthusiasts, the park offers seven miles of paved roads over rolling hills along with 20 miles of unpaved multi-use trails. Bicycles available for rent make it easy to get around the park and campsites.
If you're looking for a more adventurous activity, horseback riding packages also are available. Packages can be purchased for a one- or two-hour trip. No previous horseback riding experience is required, and the tours are led by two experienced and friendly wranglers. The tour begins with a safety introduction and concludes with a photo opportunity to ensure your memories last a lifetime.
The trails at Lake Louisa cover a variety of natural eco-communities and terrain, where you can see an abundance of wildlife. Guided walking tours are also available within the park where visitors can learn more about the park's history and its natural and cultural resources.
After a day of activities, Lake Louisa provides the perfect backdrop for a breathtaking Florida sunset. Dixie Lake and the main park drive are two of the best areas to capture these beautiful views.
Overnight Stays
Voted one of America's Top 100 Family Campgrounds by ReserveAmerica, Lake Louisa offers visitors a full-facility campground nestled between two lakes. Primitive campsites allow you to sleep under the stars with the sounds of a rustling creek in the background. Cabins available for rent include a kitchen, living space, two bedrooms, and two bathrooms.
For those looking for a unique experience, "glamping," or glamorous camping, is available, which blends the excitement of the great outdoors with the comfort of a home or resort. When you book a glamping trip at Lake Louisa, you will check in to a full set-up campsite with amenities you select while making your reservation.
Another bonus to staying overnight at Lake Louisa? Firework displays at nearby theme parks often are visible in the park's nighttime skies.
Visit Reserve America for campsite and cabin reservations, or learn more about glamping experiences available at Lake Louisa.
Know Before You Go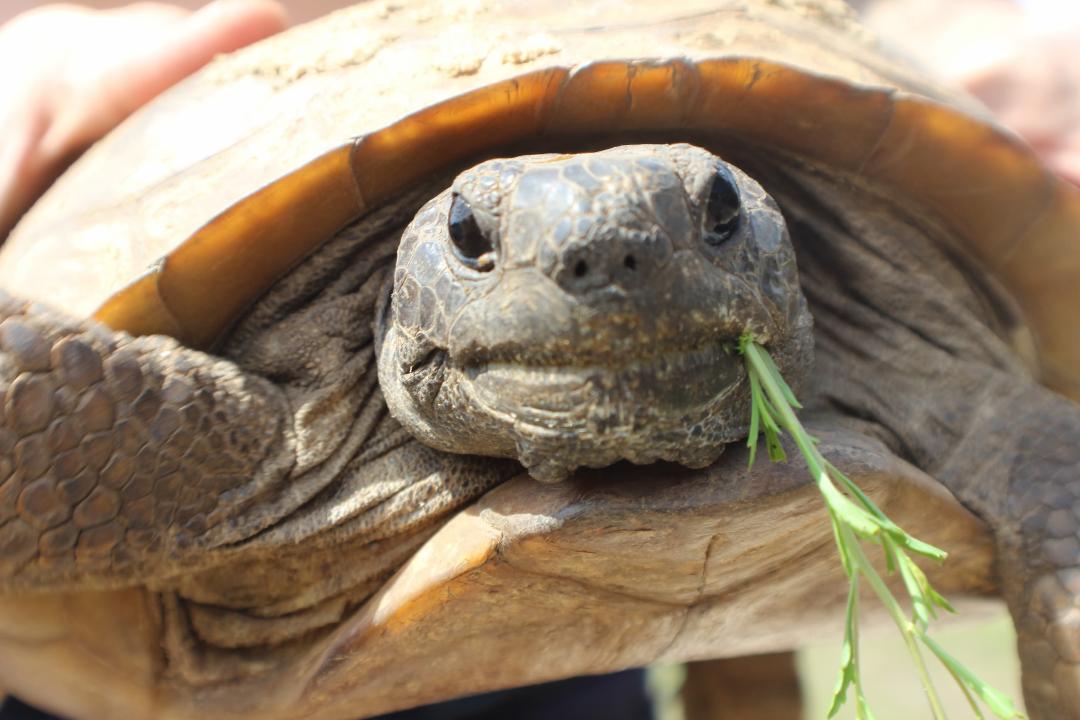 Lake Louisa State Park is located near Clermont, south of State Road 50 on U.S. 27. The park is open every day from 8 a.m. until sundown. The entrance fee is $5 per vehicle for up to 8 people and $2 per additional person or for pedestrians. Park activities may have additional fees. Camping and cabin reservations should be made ahead of time to guarantee availability.
Learn more about Lake Louisa State Park, one of Florida's award-winning 175 state parks, trails, and historic sites.