There comes a point in every Orlando vacation where you simply need some wide-open spaces away from the theme parks – trust us on this one! There are NO houses in sight, just wide-open natural views and LOTS of wildlife. This first-rate eco-adventure is located in a more remote part of central Florida and offers a unique family-friendly experience in a real Florida setting! Check out Kissimmee Swamp Tours!
The drive to the shores of Lake Kissimmee from the main tourist areas is simple enough, getting quieter by the mile once you drop off the main highways and onto much quieter rural roads. The name of the road you won't forget that's for sure – Joe Overstreet Road leading to Overstreet Landing (Over water is much more appropriate!).
These are small custom tours for your family or group. The length of the tour is designed to do justice to the amazing variety of local wildlife on display – guest have an option of an exciting and informative 60 or 90-minute airboat adventure through the headwaters of what turns into world famous Florida Everglades.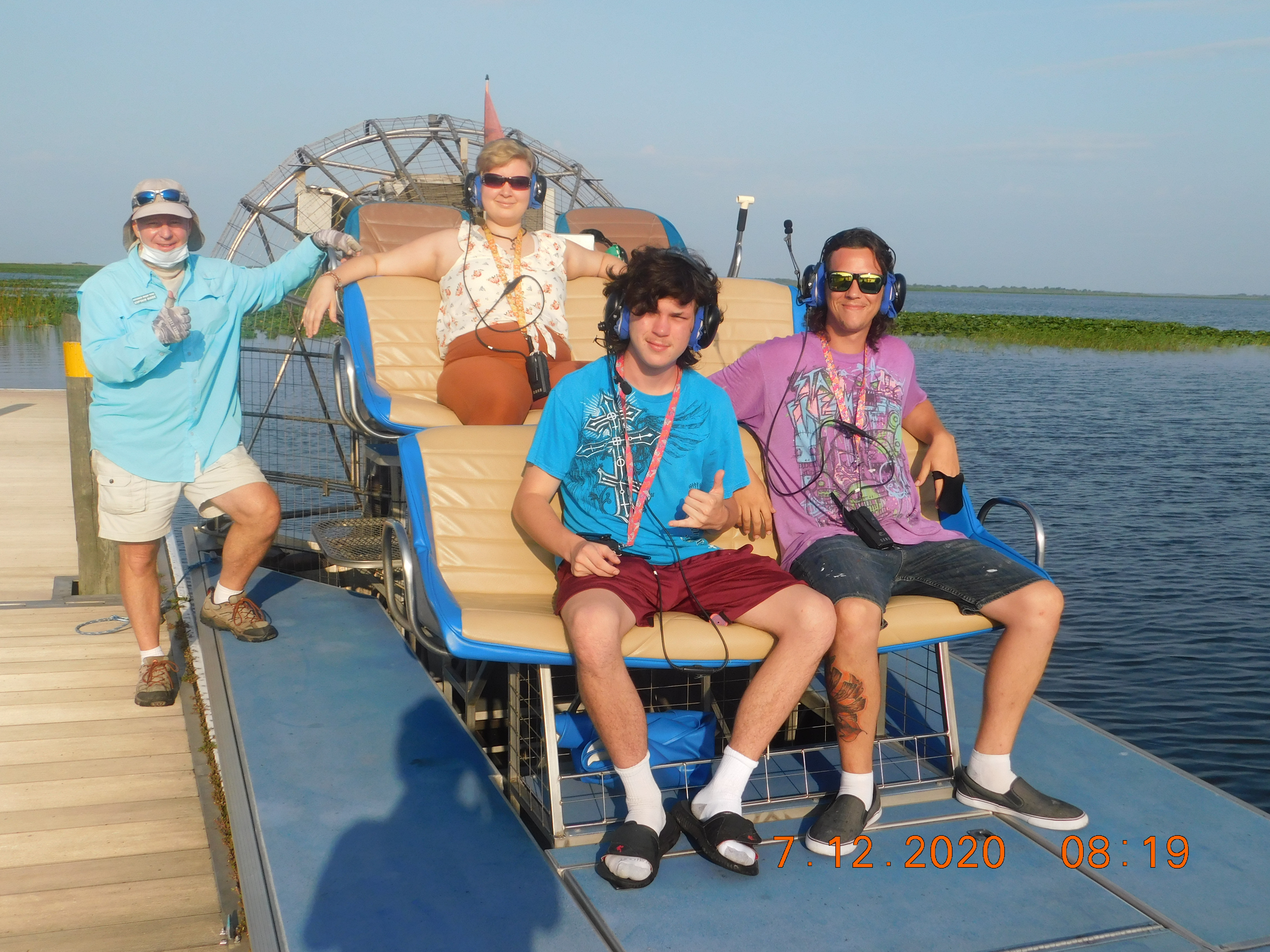 The alligators are a given…….but did you know Kissimmee Swamp Tours is also on the Great Florida Birding Trail so expect to see some endangered species like whooping cranes and snail kites. Depending on the time of year there's also a good chance you may see bald eagles, wild deer, and wild pigs.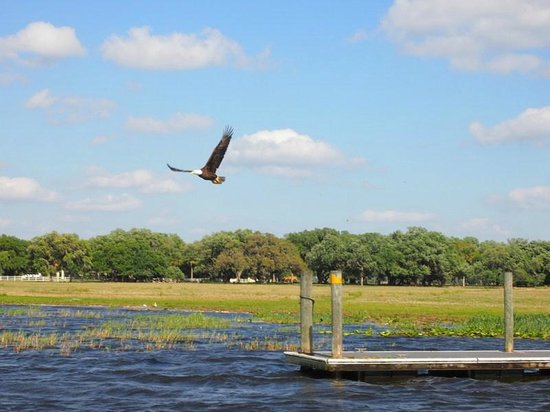 Captain Rob Murchie has been around these parts for a long time – it shows and in a good way! He operates this very family friendly business from the shores of the very big and the very beautiful Lake Kissimmee. At over 36,000 acres it's the third largest lake in Central Florida surrounded by numerous state parks, recreational areas and pristine protected wetlands. There is very little development at all out this way, so Mother Nature's bounty is on display pretty much everywhere you look!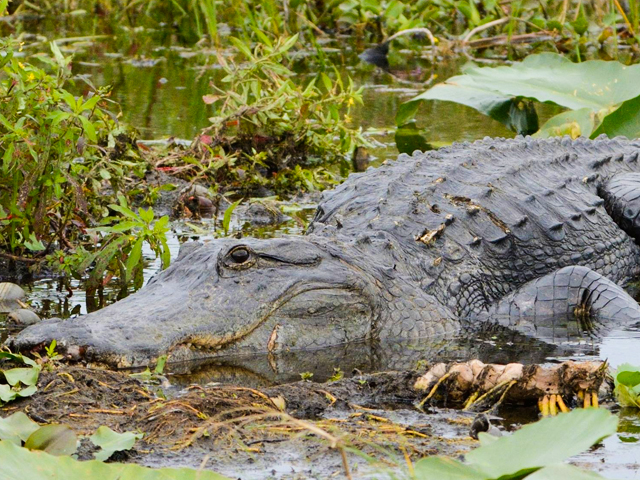 Getting to Kissimmee Swamp Tours is simple enough, a very pleasant and scenic 45-minute drive from the main tourist areas. Middleton's Fish Camp sits on the shores of Lake Kissimmee, providing easy access to 36,000 acres of state protected wildlife habitat – simply serene. There are no man made attractions or animatronic critters out here – this is definitely the real thing!
Look out for the 'swamp dragons' the fascinating Florida Alligators, simply sunning themselves or out on the lookout for their next meal. You might catch a glimpse of playful river otters, and have a good chance of spottingg majestic Bald Eagles, fish catching Ospreys and dozens of species of wading birds and waterfowl. This is a must do Florida eco experience – it will ruin your hair but make your day!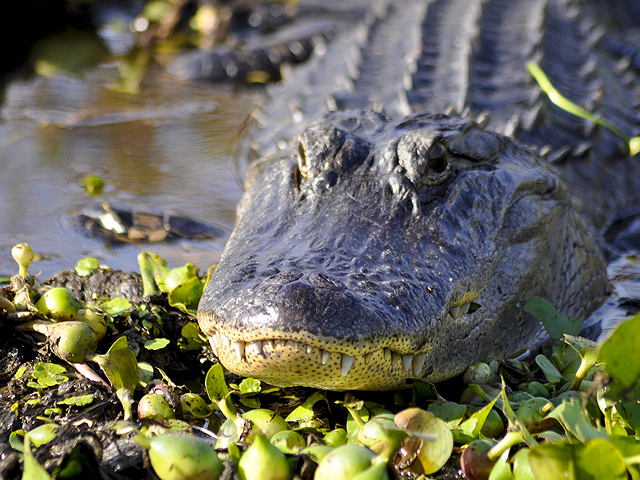 The fleet is made up of smaller 6 passenger boats providing an intimate, and exciting tour for everyone in your family or group. Private tours are also available, though to be honest with only 6 people onboard every tour tends to feel this way.
Coast guard approved vessels and competent captains make this a very safe experience – there are rules to be followed and life vests available at all times. Kids and seniors are in good hands so nervous parental units can sit back and enjoy the scenery.
Every passenger has their own headset to not only offer a quieter airboat tour, but to also to allow everyone to effortlessly speak to each other and the captain. They allow the captain to point out wildlife and information on the airboat tour without having to switch the engine off to be heard.
For more info go to https://www.kissimmeeswamptours.com