Hi Guys,
I thought I would do a quick introduction; my name is Kimberly and I have recently got home from a 16-night holiday to Orlando Florida. I went with my husband Daniel & we captured our entire trip on Instagram (@kimberlys_journeyy) all the stories have been saved to a highlight on my page and I have just begun uploading our vlogs to YouTube (@kimberlys_journey). Whilst we were there we visited all the Disney & Universal parks, as well as Discovery Cove, Busch Gardens & Sea World. So, I am going to share a round-up of some of my favorite things that we got up to whilst we were over there!
FOOD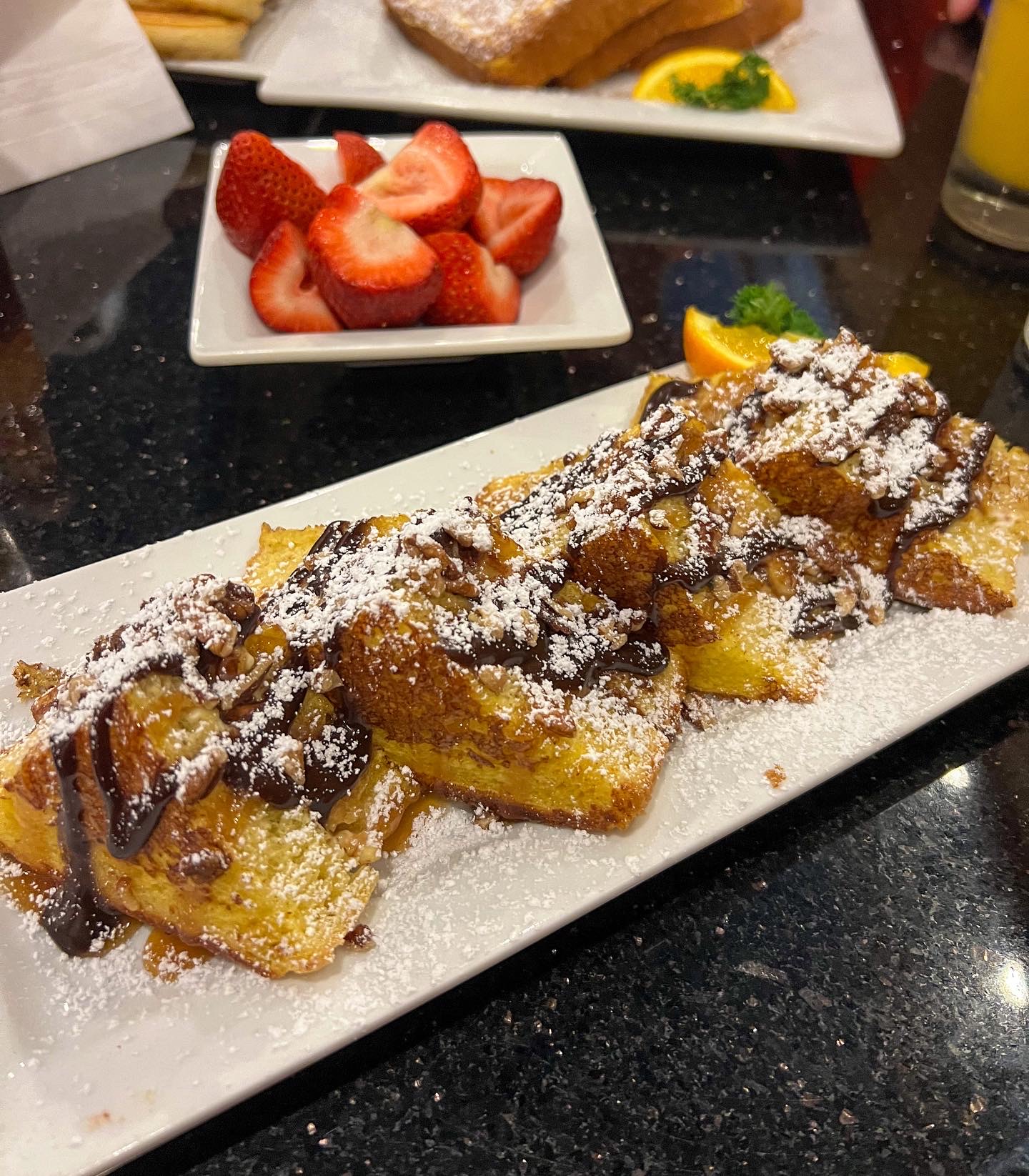 So I am starting off strong with the good stuff, because let's be honest a big part of any holiday is about the food & snacks. We ate some lovely meals and snacks whilst we were over there, so I will include some of our favorites below:
Let's begin with Universal Studios as this is where we started out our holiday.
In my opinion, Disney beats Universal in the snacks department, there is more variety and options. But we still have a few favorites that we grab in the Universal parks.
VooDoo Doughnut – located at CityWalk. This place is a MUST for us; however, I opted for the Memphis Mafia doughnut, OMG this thing was delicious. I still dream about it now, it's a banana and cinnamon fritter (think cinnamon roll without the icing) and they top it with chocolate and peanut butter drizzle, peanuts, and chocolate chips. It was huge, and shamefully I ate it all, but I have no regrets.
Frozen Butterbeer  – available at both Universal and IOA at multiple locations in the Wizarding World. We love the frozen one as it's a nice way to cool down in the heat.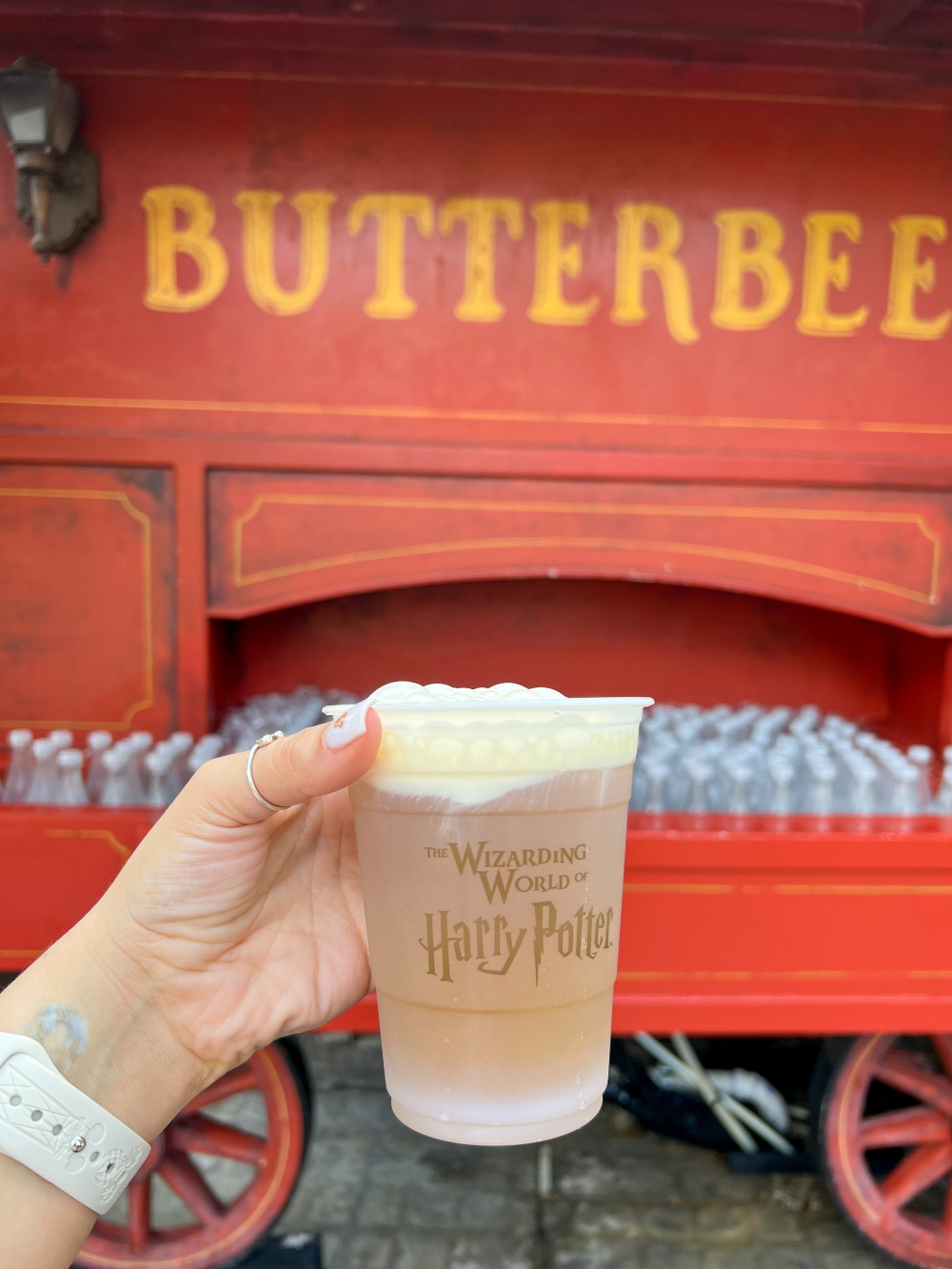 Florean Fortescue's – another great option for a yummy treat to cool down in the heat, we went for the granny smith flavor. Which is basically a sour apple ice cream, the creaminess of the ice cream and sour apple flavor together is just perfect!
Cheesecake Factory – this place is another must for us. The menu here is literally never-ending, and the portions are absolutely massive, so make sure you go hungry. We always get two dishes here so that we can share, our two favorites are the "bang bang chicken and shrimp" and the "chicken Louisiana pasta" we love these dishes so much that I have recreated my own versions at home. The recipe for both can be found on my Instagram page.
Longhorn Steakhouse  – We love going here because the food is always 10/10 and it's such a reasonably priced meal.
Kekes – is hands down the best breakfast place in Orlando, the food is insane! I always go for the stuffed French toast, Daniel has the pancakes. They are literally the biggest pancakes I have ever seen in my life!
Disney
Blaze Pizza – located at Disney Springs, this is a firm favorite of ours. For Disney, it's very reasonably priced and keeps you nice and full.
Gideons Bakehouse – also Disney Springs. The chocolate chip banana bread cookie is quite possibly my favorite thing ever, this was actually a limited-edition cookie that Gideons made a permanent menu item because of how popular it was. One of those and a peanut butter cold brew is my order and I am a happy lady!
Ronto Roasters – located at Galaxy's edge, the Ronto wrap is sooo good!
Ohana – This restaurant is located at the Polynesian, this was a first-time visit for us and it was one of our highlight meals of the holiday, it's not cheap but in our opinion definitely worth it! You get an insane amount of food, so make sure you don't eat much before you go. The pineapple bread is the best bread I have ever had. You even get a view of Cinderella's castle, so if you can try and request a table by the window! Reservations for here can be hard to get, so make sure you book one 60 days in advance!
Cheeseburger Springrolls – Available at the cart in front of Adventureland in Magic Kingdom, these are a perfect little snack to share.
Yachtsman Steakhouse – Located at the Yacht Club, this was a special meal for us as it was our first wedding anniversary, this ended up being our most expensive meal of the holiday too. We did have 2 courses each and a bottle of wine, the atmosphere was lovely, and the food was incredible. We both had the filet steak and shared the bourbon Brussels sprouts and mac and cheese. Our waiter told us we ordered all the best items on the menu. We loved that after our meal we were able to walk through the Boardwalk and into Epcot to watch Epcot forever. This is a place we would absolutely return to, but we would save it for special occasions as it's not a cheap meal.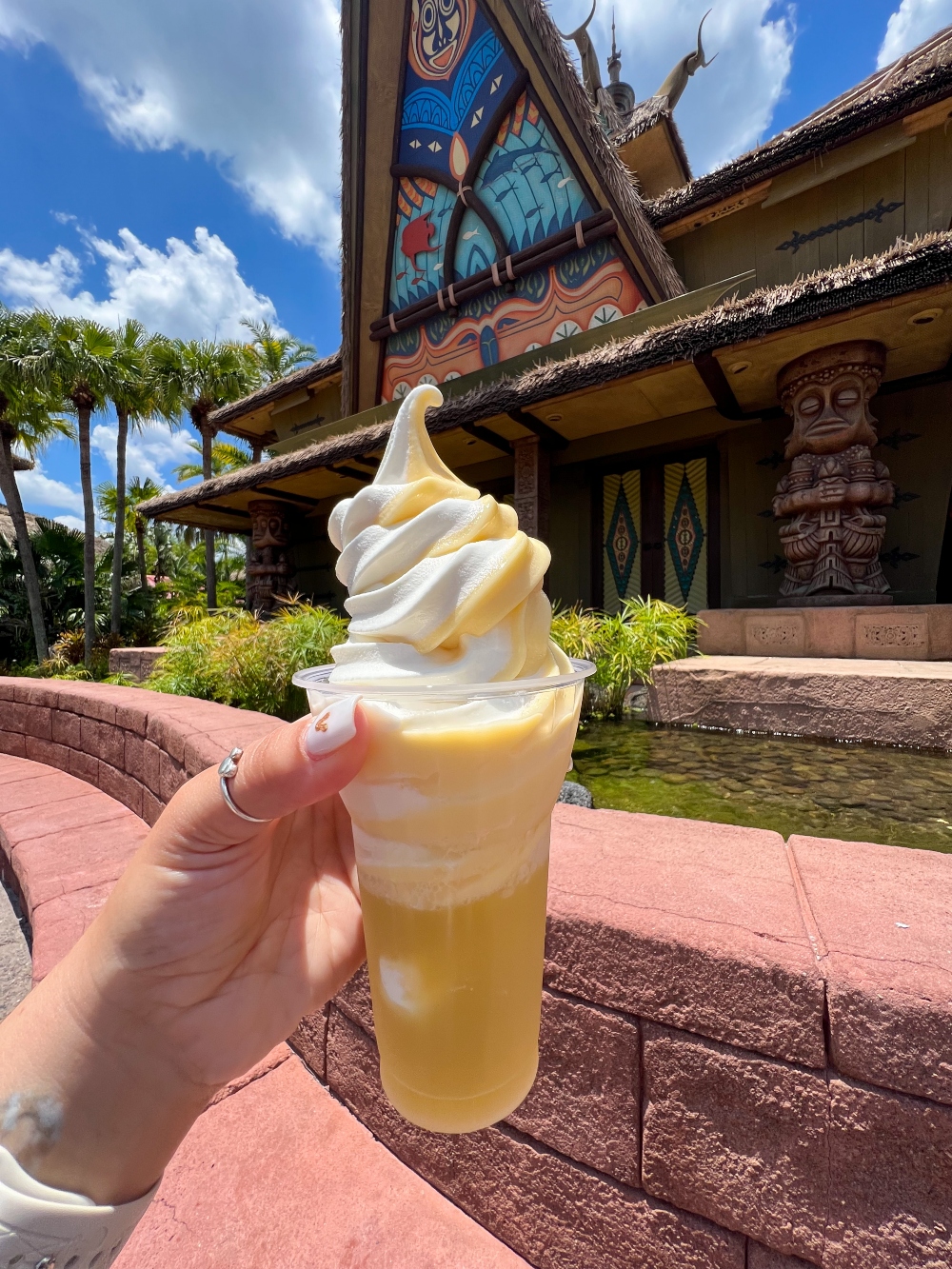 Dole Whip Float – No trip to Disney is complete without a dole whip, you can get these from multiple locations however we always grab some in Magic Kingdom from Aloha refreshments. The pineapple juice and ice cream swirl on top is so refreshing and perfect in the Florida heat.
PARKS & ATTRACTIONS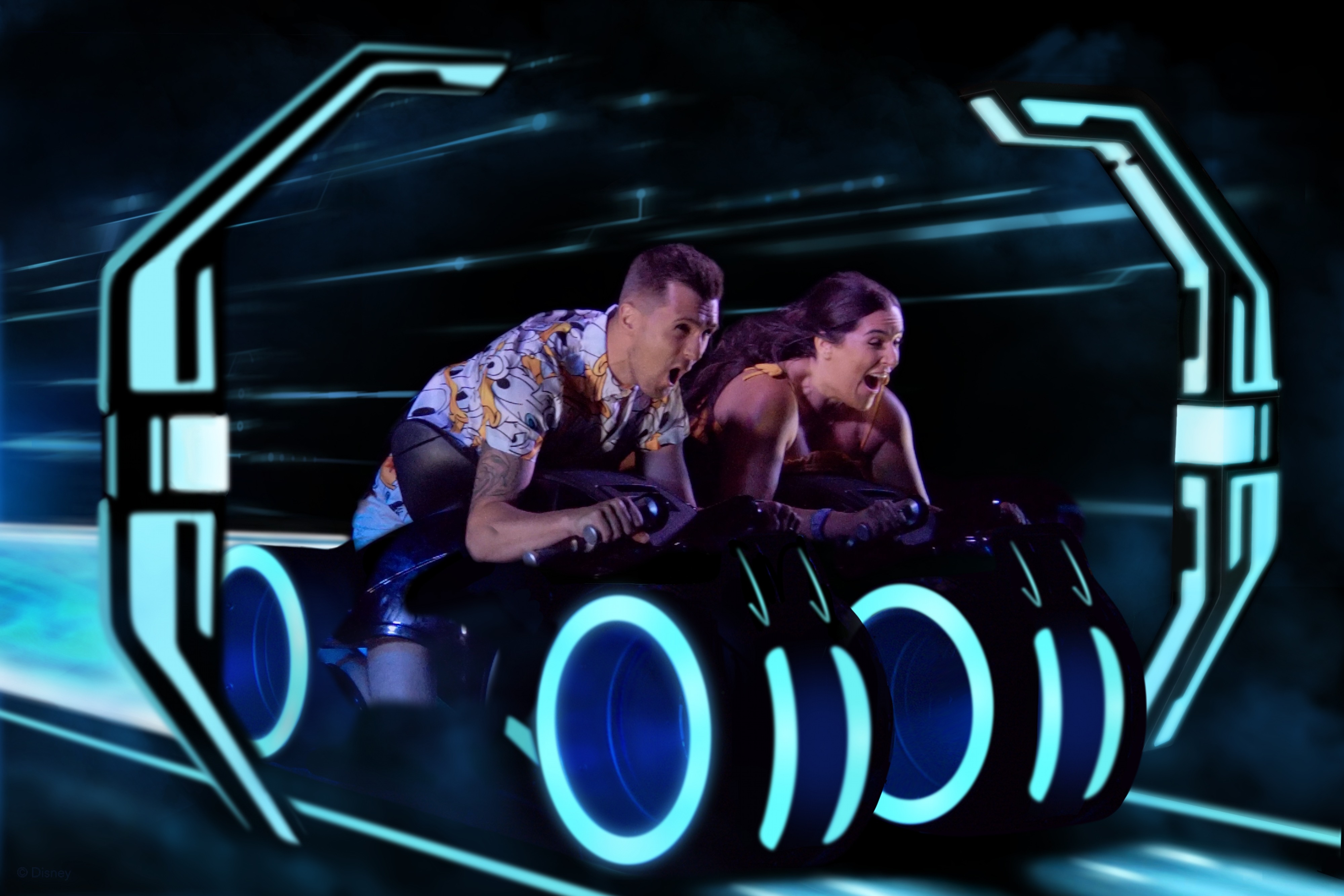 Now on to the fun stuff, the parks, and the rides!! We got to experience a few new attractions this time. Tron, Guardians, ratatouille, Pipeline at SeaWorld, and Mickey and Minnies run away railway to name a few.
Tron – this was incredible!! I didn't have high hopes for this ride and really wasn't fussed about going on it, but as it was new, I thought we should at least try it. I was surprised at just how much I enjoyed it, the theming inside is so well done and the ride itself was so fun.
Guardians of the Galaxy Cosmin Rewind – WOW, is all I can say about this ride. It was INSANE, we went on 4 or 5 times in total we just couldn't do enough. I won't give any spoilers for the ride, the only way I can describe it is a mix of space mountain & rock n Rollercoaster, but so much better! There is a soundtrack of 6 different songs, and we were very lucky to get September as our first song, which I have been told is the best!
Tron and Guardians were both operating as a virtual queue, so the only way you can ride these is by logging on to the My Disney Experience App at 7 am to join a virtual queue and get a boarding group OR you can pay for an individual lightning lane.
Pipeline – this is SeaWorlds newest rollercoaster and the world's first Surf Coaster. This is a stand-up coaster, but due to the elements and force of the ride at some points you are stood up and at the next twist you are sat down. It was a different experience to any ride I have ever been on before!
Iron Gwazi – this is Busch Gardens' newest rollercoaster, it is fast, intense, and high, but also smooth. I was expecting to be thrown around and have a headache due to the size and speed of this thing, but I was very wrong. It is North America's tallest and the world's fastest & steepest hybrid coaster! We were all a bit speechless after this ride.
We actually managed to film some of these rides on our GoPro, so make sure you check out my vlogs on my YouTube channel if you want to see want these rides are like in action.
Tower of Terror a special mention to this ride because it is an OG and it will always remain my favorite ride. The new rides are incredible and immersive, but this one will always have a special place in my heart.
Discovery Cove
I thought I would mention our day at Discovery Cove, we love a day here. Compared to the other parks it is so chilled and relaxed here, we like to schedule this for the 2nd half of our holiday when our feet need a rest. All your food and drinks are included for the day (you pay an additional fee if you want cocktails) you can also choose to add experiences to your visit such swim with the dolphins, sharks, and the SeaVenture. Thanks to Orlando Attractions we got to do the SeaVenture for the first time, and this was an awesome experience. It was so cool to experience being under the water at those depths. I thoroughly enjoyed this and would definitely do it again.
H20 Glow
This experience was amazing and I am so glad we were able to do this, it was one of our Disney bucket list items, and thanks to Orlando Attractions we finally got to do it!
This a private ticketed after-hours event run at Typhoon Lagoon, you get free unlimited fountain beverages all night and snacks such as popcorn and Mickey Ice Cream bars. There is a DJ playing music and you can go on all the water slides and lazy river!
Animal Kingdom
And just a special mention to this park, because it is my favorite theme park in Orlando. I love it here so much, Pandora is stunning! If you ever get the chance make sure you visit at night, it literally took our breath away when we got to visit it at night for the first time.
Tips & overall experience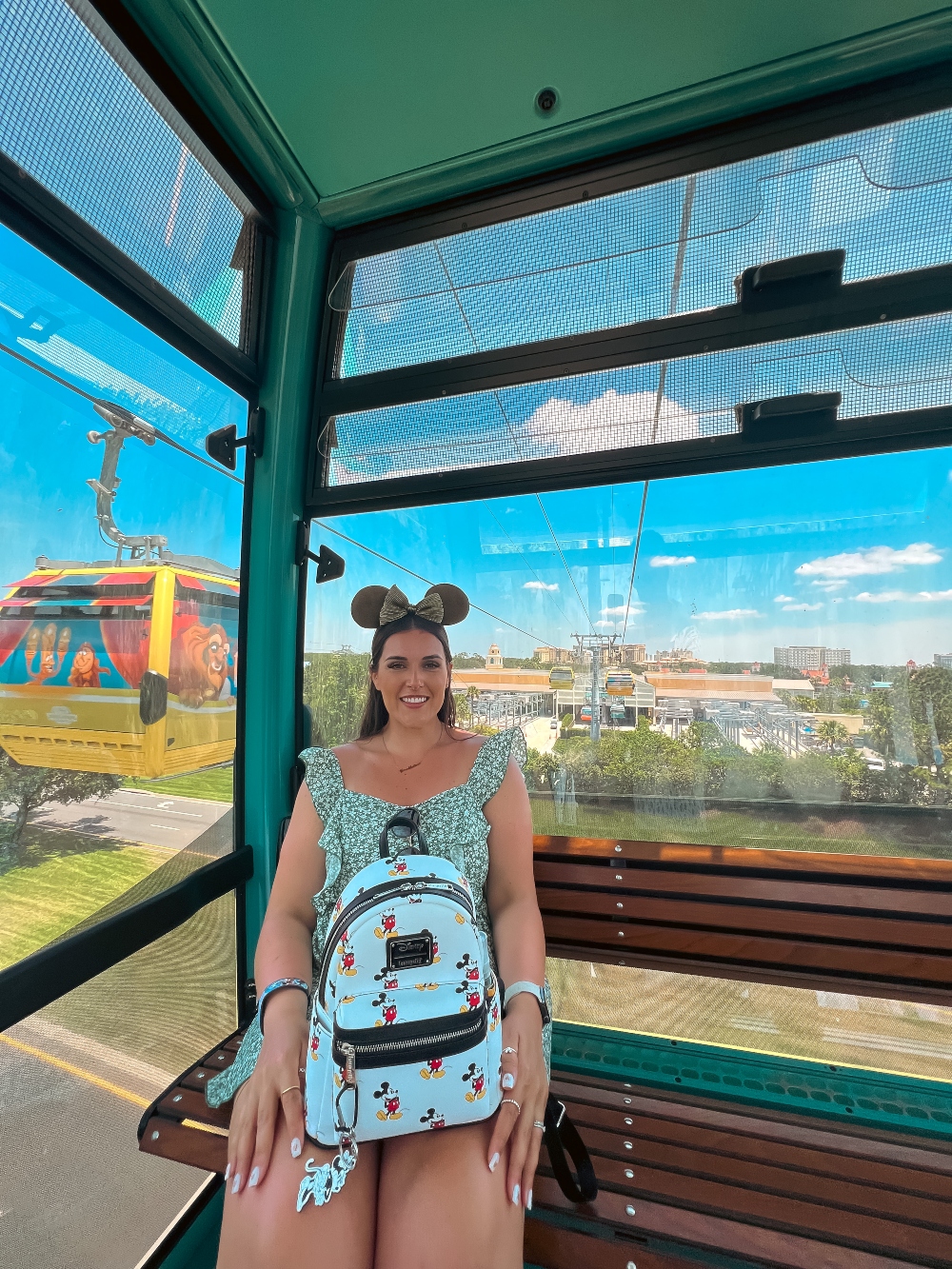 We had an absolutely amazing holiday, I genuinely couldn't fault a single thing! We usually visit in September/ October, however, I think May has become a new favorite for us. We love the heat and could definitely feel the difference in weather between May and October.
This was our first trip as a couple where we stayed onsite, we spent 3 nights at Universals Lowes Portofino Bay Hotel. Then moved over to Disney's Caribbean Beach resort for 13 nights.
I would highly recommend staying at any of the Universal premier hotels (Portofino, Hard Rock, and Royal Pacific) when you stay at these resorts, your room key is an express pass so for the entire length of your stay at the hotel (check-in to check out) you have unlimited express passes for all the attractions except Hagrids Motorbike Adventure, this is the only ride excluded. These passes are so handy, especially if you're visiting during a busy time as it frees up your time and you don't wait in as many lines. The hotels are easily accessible from the parks, you can either take one of the water taxis or take a walk along the footpath.
For the Disney part of our trip, we booked this whilst Disney were running one of their dining offers, as we were at a moderate resort this offer gave us $72 per room, per night of our stay plus a $200 Disney gift card. So in total, we had just under $1150 to spend on dining and merchandise around Disney property, it includes all the restaurants and shops in the hotels, parks, and at Disney Springs.
We thought this was fantastic because we were planning on staying on-site anyway so this money was a chunk towards our spending money. If staying on-site is something you are considering, I would definitely recommend looking out for one of these offers. We have already booked our trip for next year because Disney is currently running the same offer for 2024 bookings, but you have to have it booked by 2nd July 2023.
Thank you for reading along hopefully, this won't be the last you hear from me 😊
Kimberly xx