Orlando Attractions Update – Time has marching on over at the Space Coast. The famous Cape Canaveral countdown clock visually tied to hundreds of launches has been moved near the entrance of the Kennedy Space Center Visitor Complex. There will be a dedication ceremony at the Brevard County attraction on Tuesday morning.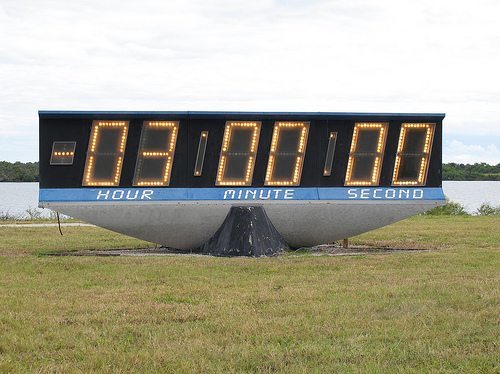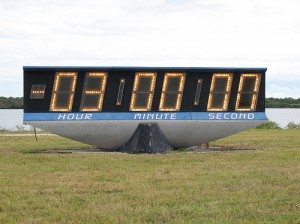 The clock previously was located at the Kennedy Space Center Press Site, an area off-limits to most of the public. The digital readout and the nearby flagpole have been listed in the National Register of Historic Places since January 2000.
The clock, which stands about 7 feet tall, was in countdown mode for a variety of launches by the U.S. space program, including moon landings, Skylab send-offs and space shuttle launches.  Because of its frequent TV appearances before launches, it has been considered the most-watched clock in the world.
Tuesday's event participants will include Robert D. Cabana, director of the John F. Kennedy Space Center, and Therrin Protze, chief operating officer of the Kennedy Space Center Visitor Complex. The countdown clock will be set to T-10 seconds to the dedication of the clock, which will be started by Cabana and Protze.
The brief ceremony is set for 9:15 a.m.