Are you ready for an unforgettable summer adventure? Look no further than International Drive, Orlando's premier destination for endless fun and excitement!
As June rolls in, the promise of summer days filled with fun under the Orlando sun approach, and with it I-Drive blossoms with vibrant energy, offering guests a variety of experiences that will make your visit this month truly unforgettable!
If you'll be buzzing around Orlando's Most Dynamic Neighborhood this June, grab your shades, put on your favorite vacation attire, and get ready to enjoy new and exciting experiences at these special events!
Shop Until You Drop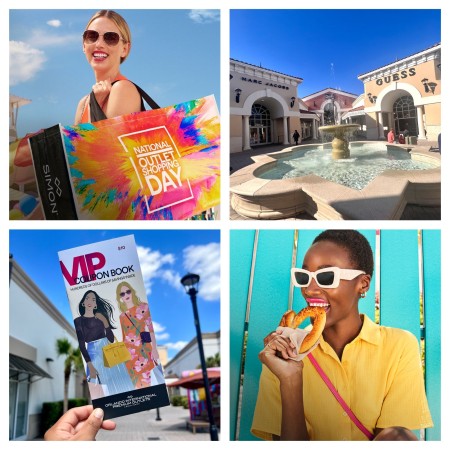 When it comes to shopping, International Drive is a paradise for retail enthusiasts, with an extensive selection of shopping options that cater to all tastes and budgets! If you're hoping to satisfy your inner shopaholic during your trip this month, you're in luck! The Orlando outlets are top-shopping stops along I-Drive – known for being home to hundreds of stores offering popular brands at savings of 25% to 65% every day, will be offering additional discounts this month for National Outlet Shopping Day.
On June 10th and 11th, get your mall-walking shoes on, and head to the top Orlando shopping outlets for major savings and a free tote bag to fill with all your new goodies!
Below are the participating outlet locations on I-Drive:
Orlando International Premium Outlets
Orlando Outlet Marketplace
Orlando Vineland Premium Outlets
Shopper Tip: Head to the deals page to get a FREE VIP Savings Passport coupon for even more savings!
Summer Sipping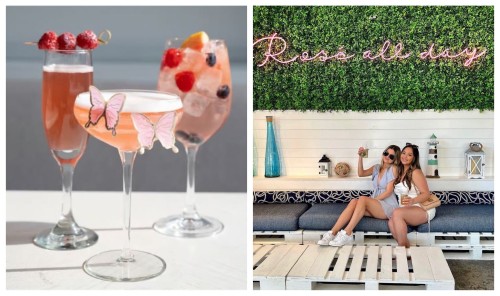 June is Rosé Month, and all-month-long The Hampton Social will be offering special cocktails to celebrate! Enjoy mouthwatering coastal cuisine, an exceptional selection of wine, and live entertainment in a totally-instagrammable setting that offers guests the perfect paradise to sit back, sip, and imbibe all the summertime feels.
To celebrate Rosé Month, The Hampton Social will be unveiling their very own exclusive private label H Rosé, an all-new AI Rosé expert chatbot, and 3 brand new Rosé infused cocktails: The Rosépolitan, Rosé Royale, and Rosé Sangria!
Snap the perfect shots of your Orlando-vacay summer sipping and be among the first to experience these all-new offerings!
And on June 10th, celebrate National Rosé Day with Pink Power Hour(s)! This event will be held on June 10th from 3 pm to 6 pm and will feature live music from a DJ, a photo booth, rosé-inspired decor, and half-off on all of their rosé inspired cocktails! Drink specials include half-off: Their brand new private label Rosé, H Rosé, new Rosé infused Specialty Cocktails, their Signature Frosé, Sparkling Rosé, and Non-alcoholic Sparkling Rosé. Grab your friends and get ready for an afternoon of rosé-filled fun!
A fun and relaxing was to spend June on I-Drive.
Bite30 – For The Foodies!

It's a foodie's favorite time of the year to be in Orlando – Bite30 returns on June 1st through July 9th!
Bite30 highlights the best local restaurants and chefs driving Central Florida's culinary scene made possible by Orlando Weekly and Publix. Participating restaurants offer special prix fixe menus of multi-course dinners for just $35. This event gives diners in the Orlando area a chance to try multiple dishes at some of Orlando's top restaurants for about the price of a single entree while giving restaurants the opportunity to showcase their specialty dishes to new customers!
June is the perfect month to restaurant-hop through the City Beautiful and experience delicious food, service, and the ambiance of top restaurants.
This year, some of I-Drive's top dining spots will be participating. Click on each below to view their full menu, and don't miss out on this foodie-favorite event during your trip this June on I-Drive!
Kavas Tacos & Tequila
Mia's Italian Kitchen
Tapa Toro
Taverna Opa
American Social
Music Festival Feels

Hoping to enjoy a music festival during your visit? Grab your bags and pack your best Dirtybird gear, and get ready to go all INN at the third edition of Dirtybird CAMPINN at the Wyndham Resort from June 8th through the 11th. This is the ultimate music festival experience merged with a full-resort taken over that is sure to bring nonstop tomfoolery!
Soak in the sun and splash into the weekend at the Bird Bath stage, or if you want to feel the heat and let your groove flow at Lava Lab. Take a cool down from the dance floor and enjoy some fun shows at Claude's Cove. With assigned color teams – the Flamingo Fam, Gator Gang, and Scuba Squad – competition will continue brewing.
It's going to be an unforgettable weekend of summer fun filled with all the vibes of a music festival and all the feels of an Orlando resort vacation! Get all the details here and get your tickets ahead of time!
Don't forget Dad!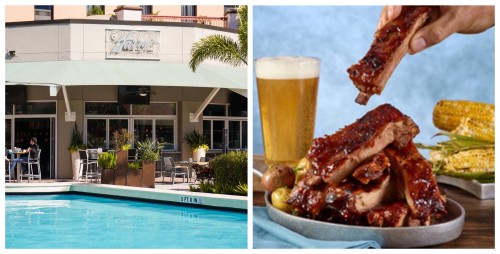 Looking for the ultimate way to celebrate the dad in your life? On I-Drive you'll find plenty of Father's Day celebrations to choose from, so you're sure to find the perfect event to show your dad how much you appreciate him. Here are just a few, be sure to head to our calendar of events to view a full listing of Father's Day events as we get closer to June 18th.
Hard Rock Cafe
When: June 16th – 18th
What: Hard Rock Live is offering all the rockstar dads out there a special menu for Father's Day, featuring a Smoked Old-Fashion cocktail and a New York Strip Steak with Bourbon Mushroom Sauce. Get all the details here.
Main Event Entertainment
When: June 18th
What: Fun for the whole family, but most importantly, DAD! This offer includes:
Kids get a FREE cupcake decorating class. Each participant gets to: DECORATE 6 Cupcake EACH
Play 2 Activities. 2 hours UNLIMITED FUN. 30-Minute Time Card (per person) on top of the activities. Activities to choose from (2 activities each): Decorate Cupcakes (for kids), Laser Tag, Gravity Ropes, Bowling, Billiards, and Shuffleboards. Get all the details here.
Harry's Poolside Bar and Grill at Rosen Centre
When: June 18th, 12 pm – 6 pm
What: Father's Day Picnic Buffet
Treat Dad to a unique spin on Father's Day brunch. Thank him for his unending love and guidance while enjoying savory brisket, freshly grilled veggies, and Caribbean fare like mahi-mahi with tropical fruit, poolside! He can wash it all down with a complimentary draft beer. Get all the details here.
Taverna Opa Orlando
When: June 18th, 11 am to 10 pm
What: Father's Day Lunch and Dinner
After a hard life spent taking good care of you and others, Dad deserves a special treat, and what's better than a Greek feast served up by the top Greek restaurant in Orlando!? This dining experience is sure to have Dad shouting OPA! Dad eats lunch FREE with a family-style menu for 4 or more from 11 am to 3 pm. Belly dancing entertainment begins at 6 pm. Get all the details here.
Tapa Toro Orlando
When: June 18th 11 am – 3 pm or 4 pm – 10 pm
What: A Spanish feast and fiesta! Let's face it, Dad has worked hard to help you get to where you are today. Celebrate by surprising your dad with an authentic Spanish meal from one of Orlando's top dining spots for authentic Spanish Cuisine offering traditional and contemporary favorites! Then sit back and enjoy the sights and sounds of ICON Park as live Flamenco dancers make their way across the restaurant for a dining experience that Dad is sure to remember for years to come! Get all the details here.
Get ready for an unforgettable June on I-Drive. Orlando's Most Dynamic Neighborhood is bursting with exciting experiences and events that are sure to offer guests visiting this June endless summer fun!
See a full lineup of events happening on International Drive during your visit and kick start your summer fun with sunny days and endless summer fun in the heart of Orlando.