It's become such a classic that they have remade it, and the remake produced a sequel. But nothing beats the original Jumanji.
In the jungle, you must wait…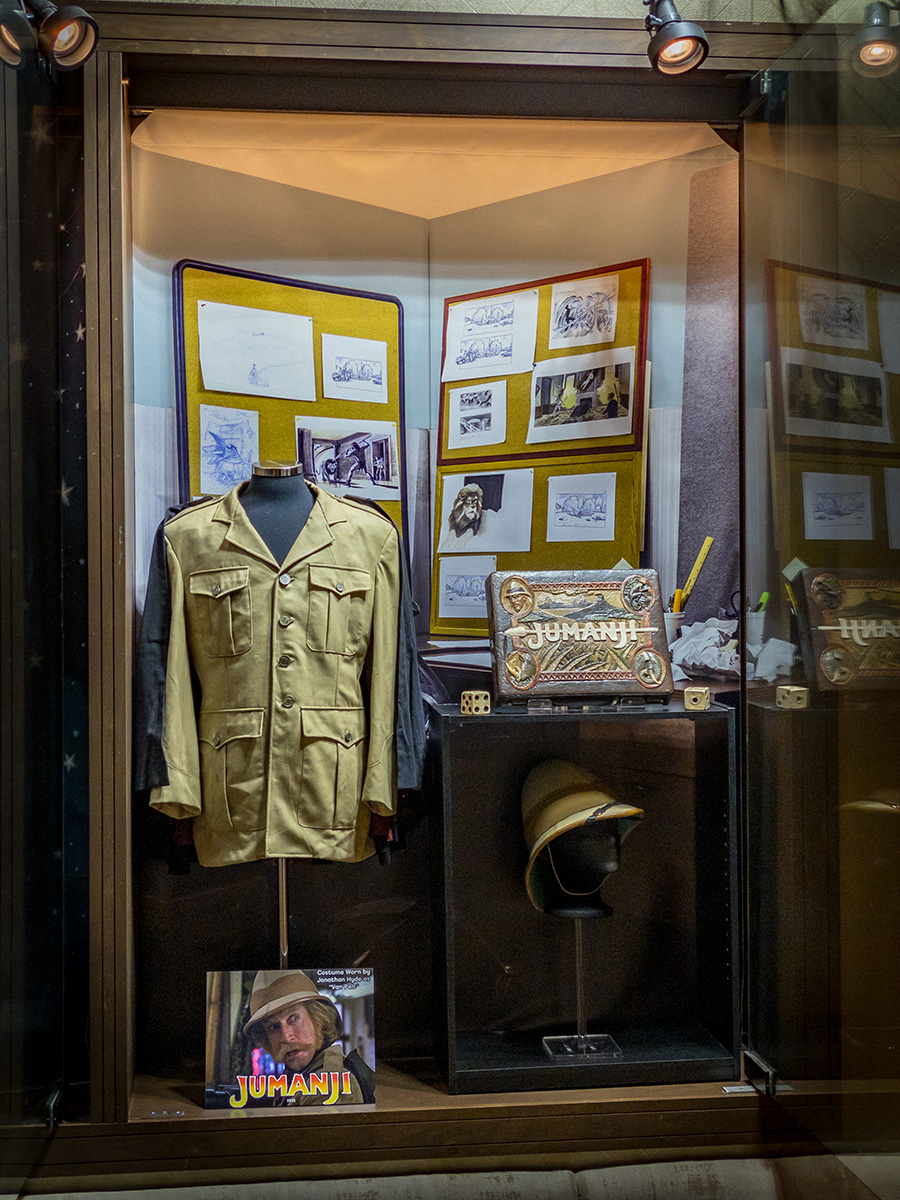 "Jumanji" stars Robin Williams as Alan Parrish, a grown man who was trapped in a supernatural boardgame as a young boy. Twenty-six years later, Alan is released from the game and chaos ensues until Alan and the new players complete the game. Even though "Jumanji" was released in 1995, it still resonates with children today. In the 26+ years since its release, the film has spawned a board game, video game, animated television series, and two new films that were released in 2017 and 2019. Despite all this success, nothing beats the original film with its iconic characters, quotes, and scenes!
…'til the dice read five or eight.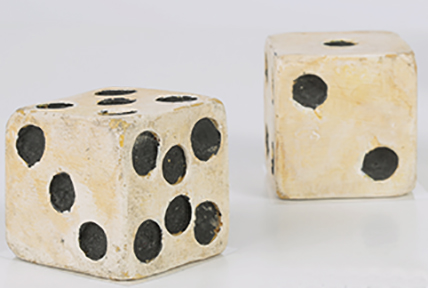 The dice that are on display at Planet Hollywood Disney Springs are six-sided with each side measuring 1.75". This is roughly 1" larger than regular playing dice. So, did the actors have really big hands? Nope! These dice were used for the close-up scenes in the movie. Ahhh… movie magic!
Van Pelt, the Hunter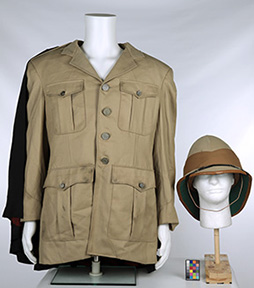 Actor Jonathan Hyde played the characters of Sam Parrish and Van Pelt. Fan theories state that Van Pelt serves as a metaphor for Sam Parrish's lesson that he tries to teach young Alan about facing his fears. Either way, Van Pelt is a great villain with some very memorable lines. His jacket and pith hat are currently on display at Planet Hollywood Disney Springs.
Play if you Dare…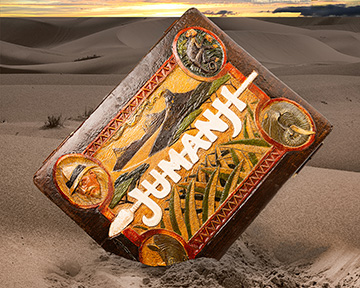 The "Jumanji" game that is part of Planet Hollywood's massive memorabilia collection was most likely used for stunts. The game is made from hard foam and does not open. As with most movie props, there were several different versions of the game created for the film. Some, like the one currently on display, were made of lighter materials to make it easier for the characters to run with, jump with, toss, etc., while others are made of sturdier materials and are often considered to be the "hero" pieces.
Creativity at Work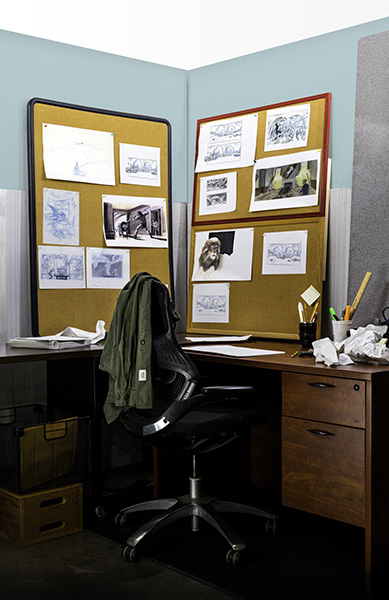 In 2021, Planet Hollywood purchased a large collection of concept art from "Jumanji." The memorabilia team decided that it would be interesting to create a backdrop mimicking an art department desk and incorporate these interesting drawings. Planet Hollywood's Creative Photography Manager, Kevin Ohr, created a setup in his movie studio and pinned the plain white paper to a corkboard. He then superimposed the scans into the white areas to make it look like the artwork was pinned up. The result is a three-dimensional-looking backdrop that really adds to the overall display.
Stop by Planet Hollywood Disney Springs to see this creative display and exciting pieces of movie history!