Journey of Water Inspired by Moana is a new attraction coming to EPCOT as Walt Disney World overhauls the front of the park between Spaceship Earth and World Showcase.
To be more specific this new walk thru experience will be located between Spaceship Earth and the Seas with Nemo & Friends.
According to Disney officials, will be the "first-ever experience inspired by the Walt Disney Animation Studios' hit film [and] will let Guests interact with magical, living water in a beautiful and inspiring setting."
Through this experience, guests will get to play and interact with water as it travels from the skies to the ocean and back again.
They say that water will have a personality of its own at the attraction, "helping guests learn how to protect the natural water cycle in a fun and engaging way" and showing us the role we play in preserving water for years to come".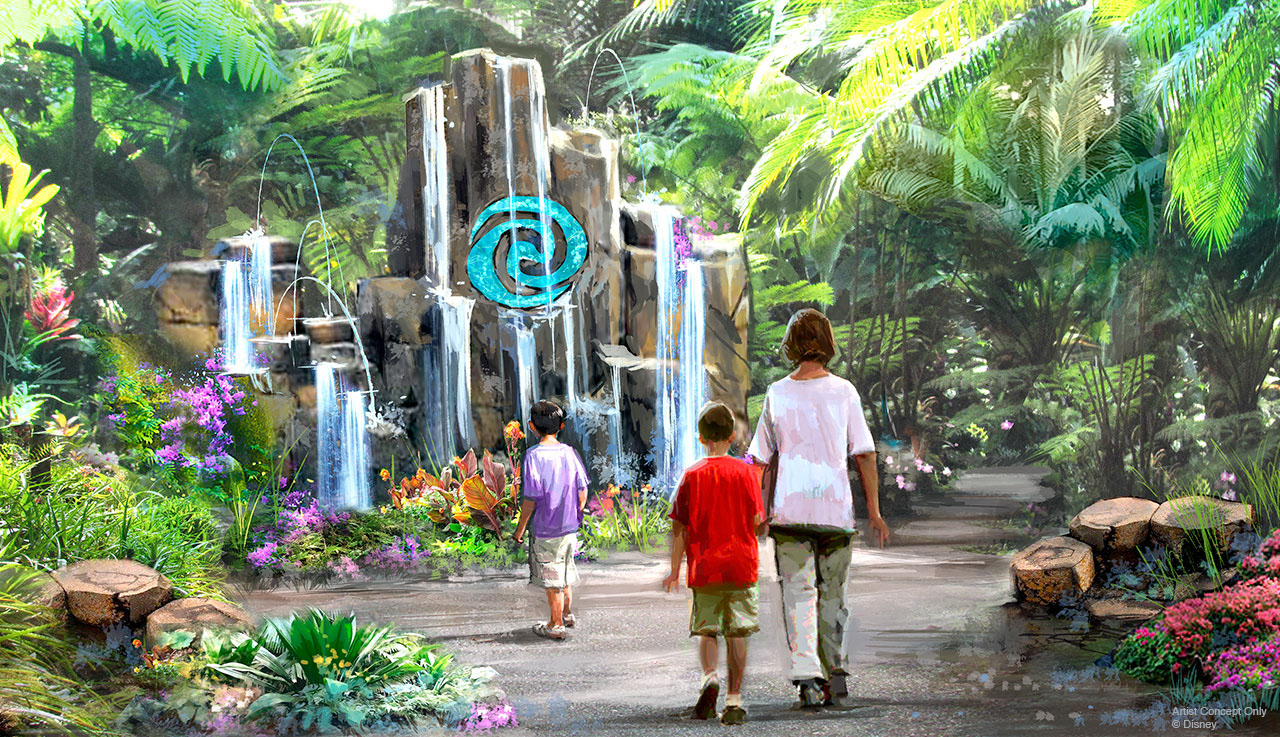 Construction continues though  the official opening has yet to be confirmed –  the first half of 2023 would be our best guess at this point!