Under the cover of night on Flagler Beach and the surrounding coastline, hundreds of sea turtles swim ashore to lay their eggs, much as they have for millions of years. It's turtle nesting season in Florida and you can experience it.
Experience Florida's legendary turtle nesting season, which lasts from May to October and peaks each summer, in Palm Coast and the Flagler Beaches. Our coastline is a nesting spot for 1,200-pound leatherback sea turtles, 400-pound green turtles, and 250-pound loggerheads, which arrive a couple of times per year to build hundreds of nests and lay thousands of eggs. Many of the turtles nest some 25 years after their birth here, as an internal mechanism brings them back from their ocean journey to the very region where their own life began.
There's nothing like watching a baby turtle emerge from its nest and crawl its way along the sand down to the ocean for the first time. But witnessing this extraordinary natural event is easier said than done. Here are some insider tips to make the most of nesting season in Palm Coast and the Flagler Beaches, as well as ideas to plan an entire turtle themed trip here:
Plan for an early, or late, walk on the beach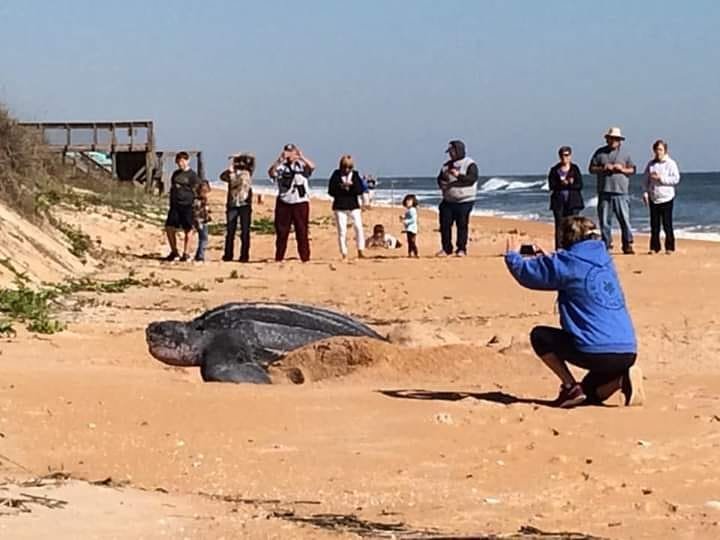 Turtles try their best to go unnoticed while nesting, as they cover their eggs under sand and often disappear before dawn. Still, pre-dawn or post-sunset are the best times of the day for an outside chance of seeing a mother turtle or the hatched baby turtles making their way from their egg to the ocean. Night walks provide the greatest opportunity, but flashlights and campfires are prohibited as they scare the creatures away, so try to time your visit with a full moon. Flagler Beach and Gamble Rogers State Park further down the shore are both great areas for an oceanside walk during turtle nesting season.
Follow the Flagler Turtle Patrol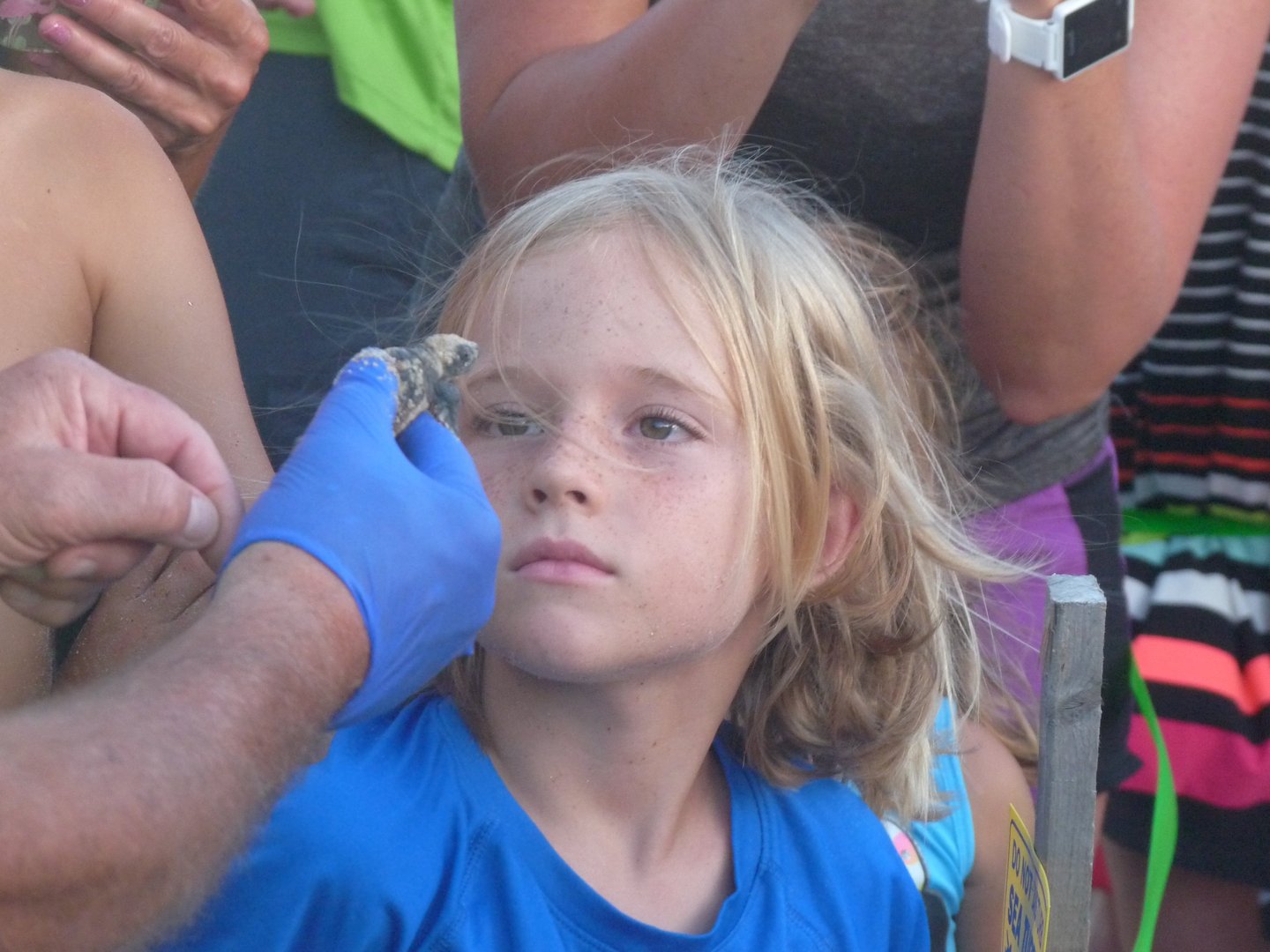 The best way to experience turtle nesting season may be to connect with the experts. The Volusia/Flagler Turtle Patrol closely monitors the beaches here looking for new nests and emerging hatchlings. Three members of the patrol drive down the beaches at dawn on all-terrain vehicles seeking out the tiny track marks of baby turtles, which lead them to nests where dozens of more unopened eggs typically lay.
The patrol waits three days for other turtles to hatch, then returns for a "nest cleaning," where they help any of the remaining turtles struggling to hatch out of their eggs down to the ocean. Follow the patrol's Facebook page for updates on these nest cleanings, which are routinely made public so everyone can catch a glimpse of a turtle hatching.
Other Turtle Themed Ideas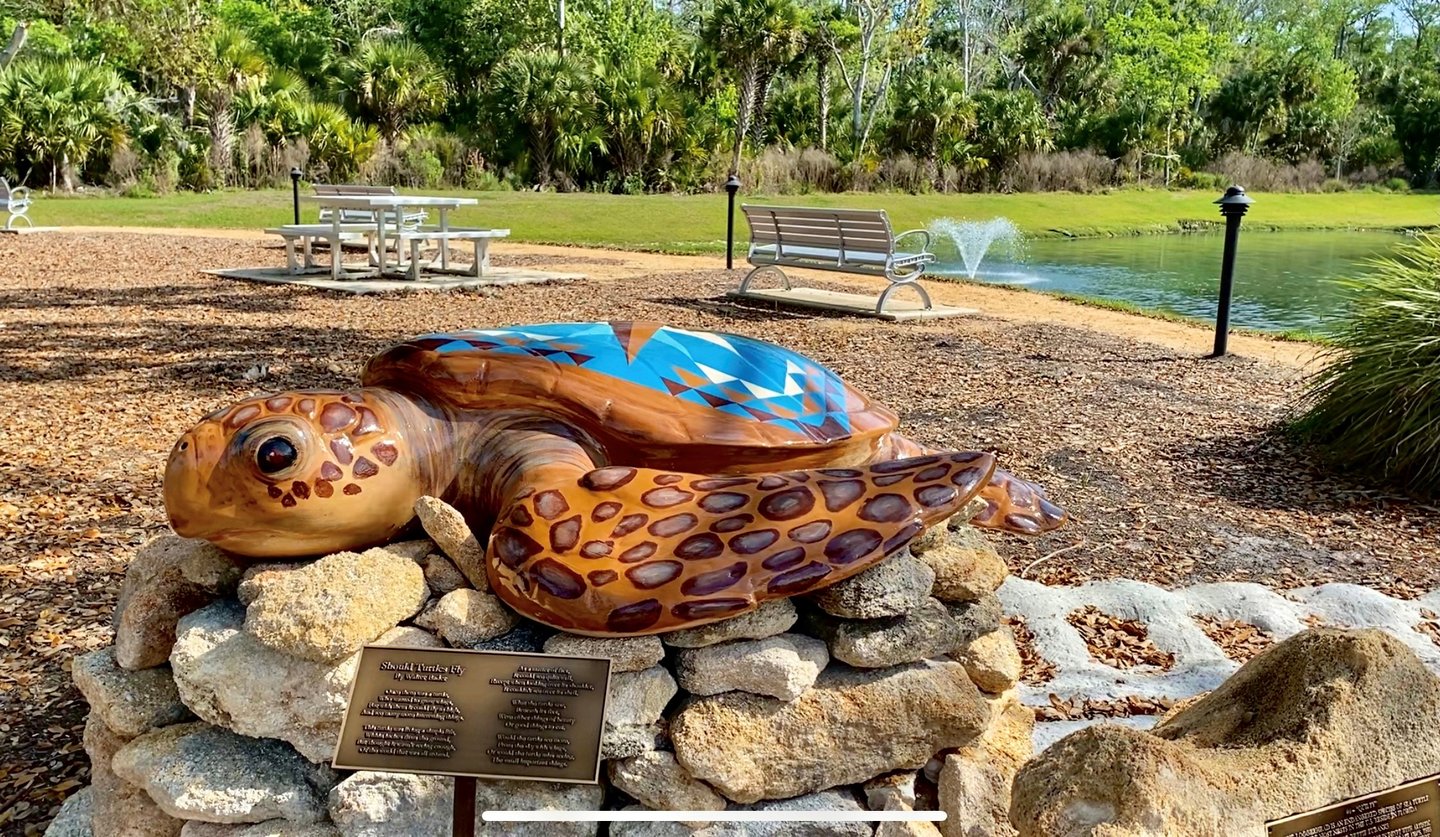 Your turtle-themed adventure doesn't have to be limited to the beach. Some of Flagler's most popular restaurants include the Turtle Shack Cafe along Route A1A, which bills itself as "a small place with a big reputation" that serves seafood and some of Flagler Beach's best burgers like the "Shack Stack" (American cheese, bacon, sauteed onions, and mushroom). Or have dinner at Tortuga's Florida Kitchen and Bar, which has amazing oceanside views from its two-story patio and specialties like Flagler Fish Reuben: grilled redfish with signature seasoning topped with coleslaw, thousand island dressing, and Swiss cheese on rye bread.
And the Turtle Trail is Flagler's signature public art project, featuring nearly one dozen painted fiberglass turtles found at locations throughout town. No matter where you look in Palm Coast and the Flagler Beaches, there's always a connection back to the turtle nesting season along our shores that's as old as time.
For more ideas for your next Flagler visit, explore this "trip idea" page.