Nesting turtle season holds immense importance in Southwest Florida, especially Lee County, playing a vital role in our commitment to conservation and the preservation of these remarkable sea creatures. As stewards of our coastal paradise, we embrace the significance of protecting endangered sea turtles, supporting their nesting habits, and ensuring a sustainable future for these gentle giants. Join us in celebrating the magic of nesting turtle season as we highlight the crucial role it plays in maintaining the ecological harmony of these treasured Southwest Florida beaches.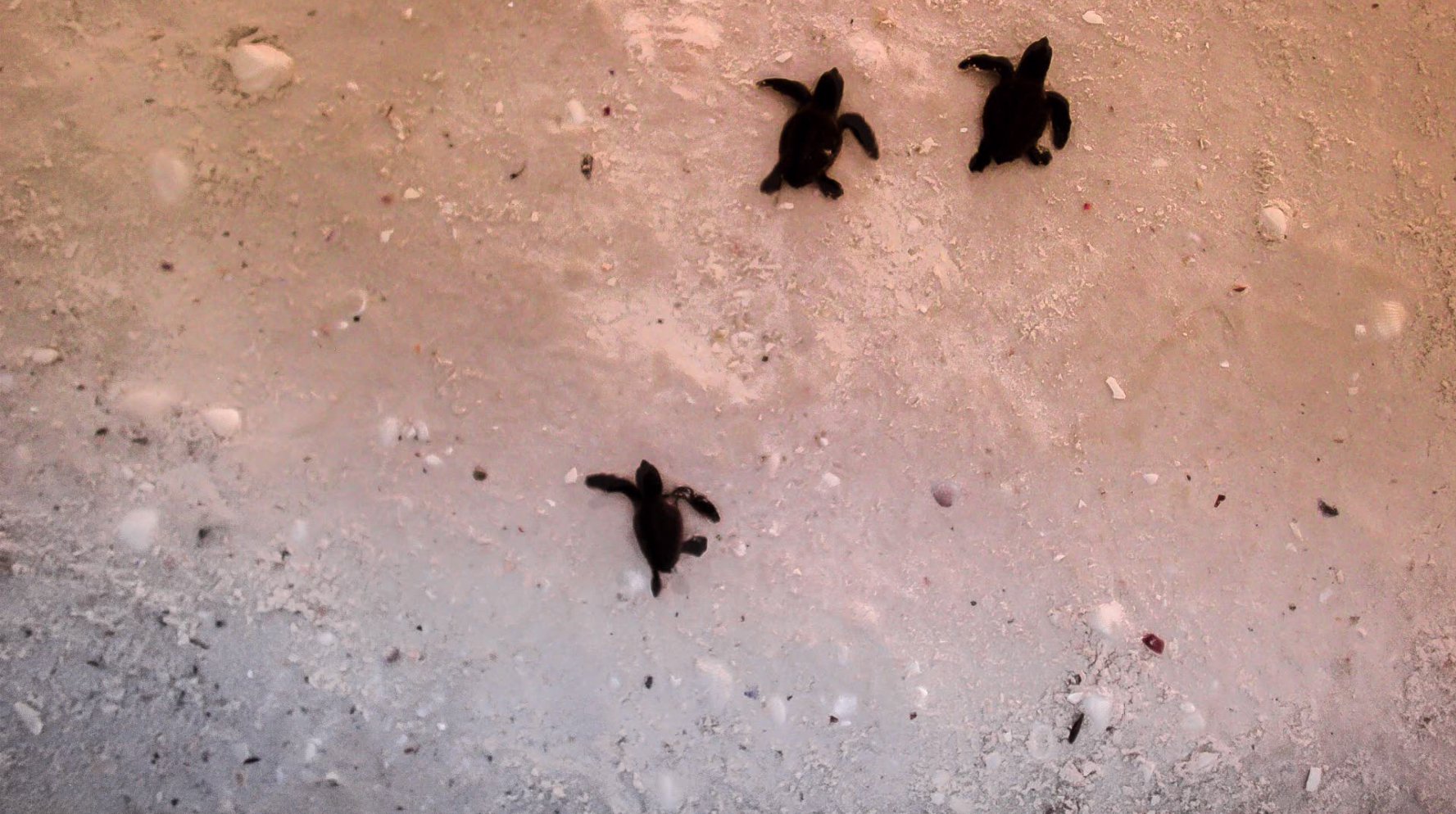 Each year something special happens on our beaches. From May through October, sea turtles emerge from the Gulf of Mexico to lay their eggs on our shores, marking sea turtle nesting season in Southwest Florida. It begins when the massive females (they can weigh up to 400 pounds) lumber through the sand to lay their eggs. After two months of incubation, it's time to hatch! Itty-bitty sea turtles push their way out of their shells and make a mad scramble to the waters of the Gulf of Mexico.
Observing any part of this experience is spectacular, but it's a delicate process. It's important not to distract sea turtles as they lay their eggs. Nests are fragile, and you may see local volunteers placing fencing or screens around an area to protect them from being disturbed.
You can help Mother Nature out by filling in any holes in the sand, smoothing out sandcastles, and cleaning up any debris found on the beach — moms and babies need a clear path to get to the water. Because hatchlings are guided by moonlight, it's essential to turn off any beach-facing lights from homes, flashlights, and even camera flashes. Read more local guidelines on how to help keep our beaches sea turtle–friendly.
Several beaches around the Fort Myers area are known spots for sea turtle nests, and local organizations closely monitor their well-being. Nests have been thriving on Bonita Beach and Fort Myers Beach as well as in smaller nesting areas on Bunche Beach and Big Hickory Island. Volunteers with the Sea Turtle Program at the Sanibel-Captiva Conservation Foundation (SCCF) survey 18 miles of beach between the Sanibel Lighthouse and Redfish Pass every morning to find and protect these fragile nests.
Want to help the sea turtles? You can "adopt" a nest to support the conservation and research of the SCCF, and you'll receive a nest report after the season ends.
If you spot a problem with a sea turtle or nest, please contact the Florida Fish and Wildlife Conservation Commission at 1-888-404-FWCC (3922) or call Turtle Time directly at 1-239-481-5566.