Orlando Attractions Update – Legoland Florida will open Heartlake City this summer, a new "land" based on the Lego Friends toy line with a ride called Mia's Riding Adventure, an interactive show Friends to the Rescue, and new shops in Heartlake Mall.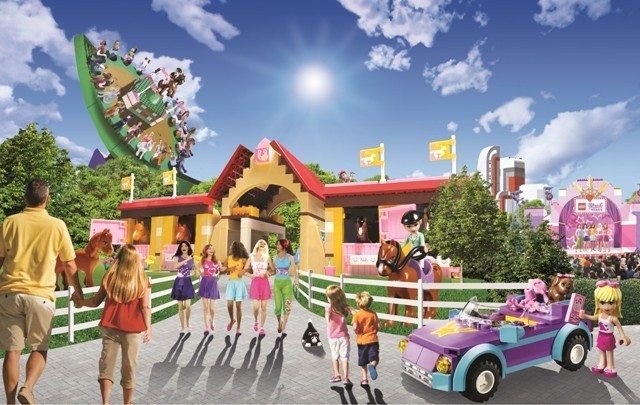 The fictional Heartlake City, named for its heart-shaped lake, is the home of Andrea, Emma, Mia, Stephanie and Olivia and her parents. Their friendship is the focus of the toy line. At Legoland, Heartlake City will be located next to Magnolia Mansion in Fun Town, park officials announced last week.
The Winter Haven theme park also announced an opening date for the Legoland Hotel: May 15. The colorful 152-room hotel, which is under construction next to the Legoland entrance, will be heavily themed for kids, with model figures made of Lego bricks and guestrooms decorated with pirate, adventurer or royal court themes.
The park's Model Shop — where specially trained Master Model Builders create Lego figures and scenes — will be moved into the hotel, where guests will be offered model-building workshops.
The five-story hotel will have a pool with cabanas for rent; a table service restaurant and a buffet with a child-size counter; views of Lake Eloise; and a castle-themed play area and a smoke-exhaling dragon in the lobby. Hotel guests will get early admission to the park.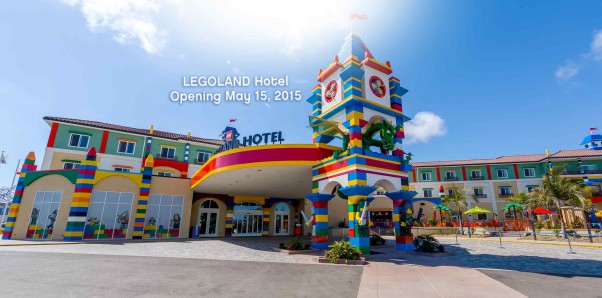 The hotel, Legoland's first, is aimed at getting families to spend more than one day at the park, which is about a 45-minute drive from Orlando.
The park, which opened in October 2011 on the grounds of the former Cypress Gardens, is low-tech but heavily interactive, based on Lego models, bricks and the company's other toys. It has been expanding gradually, adding a seasonal water park, a land called the World of Chima, a character meet-and-greet site in Magnolia Mansion called Buddy's Character Corner, and new scenes in Miniland. In addition, one of the park's original areas, Duplo Village, was renovated last year and became farm-themed Duplo Valley with a new train ride and other activities for toddlers.
"Between our constant expansion, the new Legoland Hotel opening in May and the water park reopening in March, Legoland Florida Resort is definitely a multiday attraction," Adrian Jones, the park's general manager, said in a press release.