Island H2O Live! is Central Florida's newest, most innovative, and immersive water park experience. It made a splash and was honored at the 39th annual World Waterpark Association (WWA) Symposium & Trade Show awards ceremony.
The Leading Edge Award recognizes excellence in leadership, safety, innovation, and training. Island H2O Live! received it for its creativity in the development of new themes, facilities, programs, services and operational concepts in the water attractions industry. Island H2O Live! is truly an immersive experience.
Innovative Design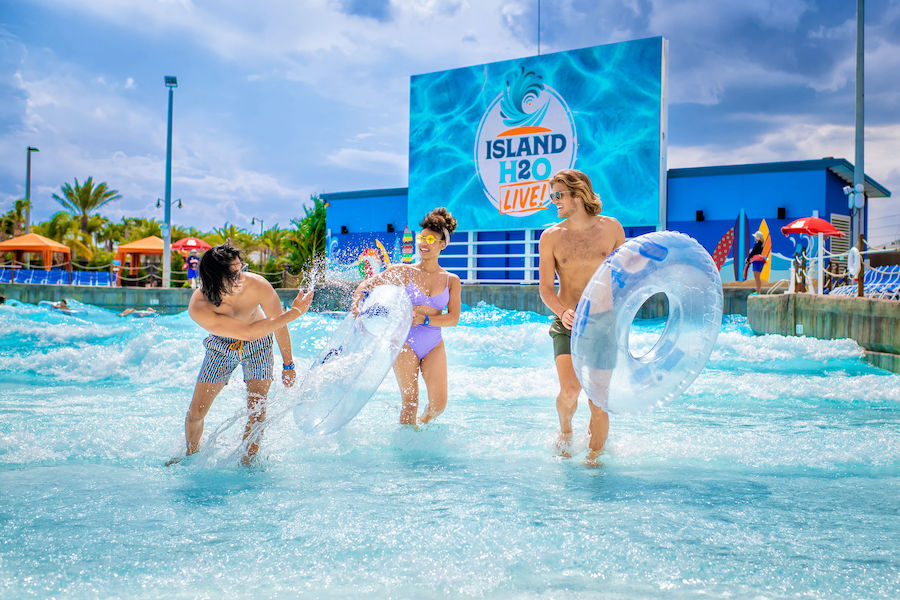 Island H2O Live! opened in June 2019. Its innovative design techniques and cutting-edge technology make it uniquely immersive and interactive. Located near Margaritaville Resort Orlando, the waterpark boasts over 20 slides and experiences. This includes a lazy river, a wave pool, a kids' area, and a river raft ride for the whole family.
The park is designed to enable guests to customize their experience and share it with the world. It uses a state-of-the-art RFID wristband system. This allows guests to personalize their experience on a number of rides. Spend time in Live! Lagoon, our wave pool, and get points. Get points for racing down Reply Racers; the winner gets more points. Have your drop filmed and sent in slo-mo to your email, Facebook, Instagram, or YouTube channel.
Guests can change the music or lights on The Downloader bowl ride, Follow Me Falls, as well as on Reload Rapids.  Visitors can also enjoy family time with our up to 6 person rafts on Hashtag Heights, a huge Boomerango. Or they can shoot through the serpentine slide at Profile Plunge. Island H2O Live! is truly an immersive experience.
Fun for the whole family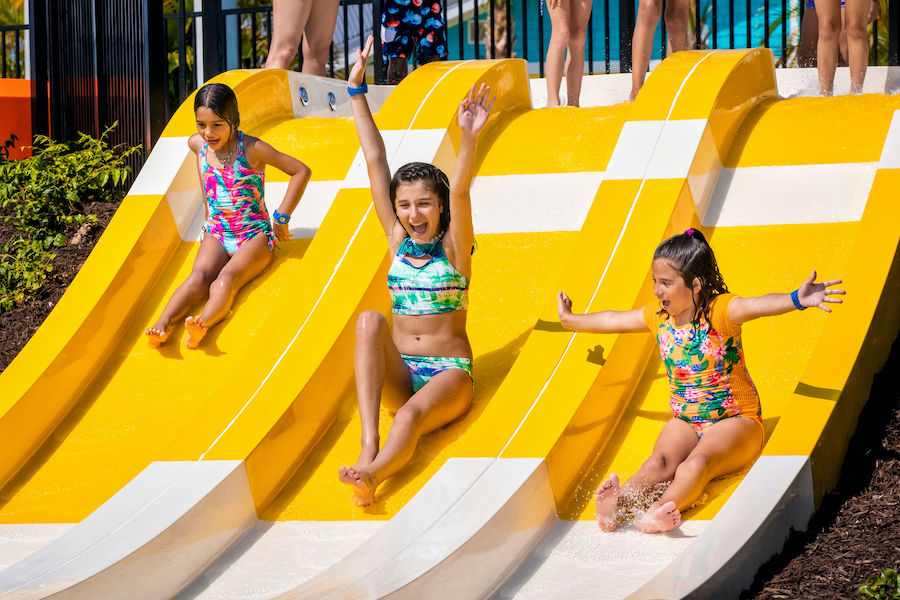 There are slides for the youngest guests on 'The Island' in Candystripe Cove. They can also have fun at Pelican's Paradise, a large family interactive play structure.
The little ones will enjoy the lily pad and seashell cross at Level Up, while the bigger kids can shoot hoops right in the pool. There are places throughout that you can gather points. By using the app or kiosks located throughout the park to change the music or light packages on rides. Guests can trade points in for a soft drink or burger, or even a cabana.
Sharing the fun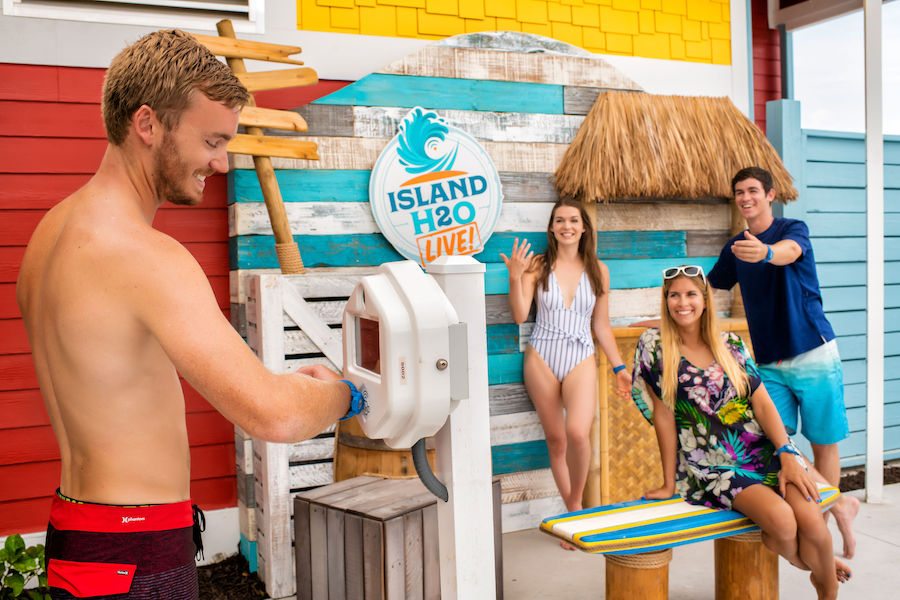 We live in a world where nearly everyone has access to technology, and where content can be streamed directly into smartphones. The world has embraced the constant sharing of life events on a variety of platforms. The Island H2O Live! guests become the focal point of their world by sharing with their friends and family.  Island H2O Live! is truly an immersive experience like no other.