For visitors to Universal Orlando Resort who want to make the  most of their time on property,  a VIP Experience provides a quite unique look at both Universal Studios and Islands of Adventure as well as offering much coveted front-of-the-line access to the most popular rides.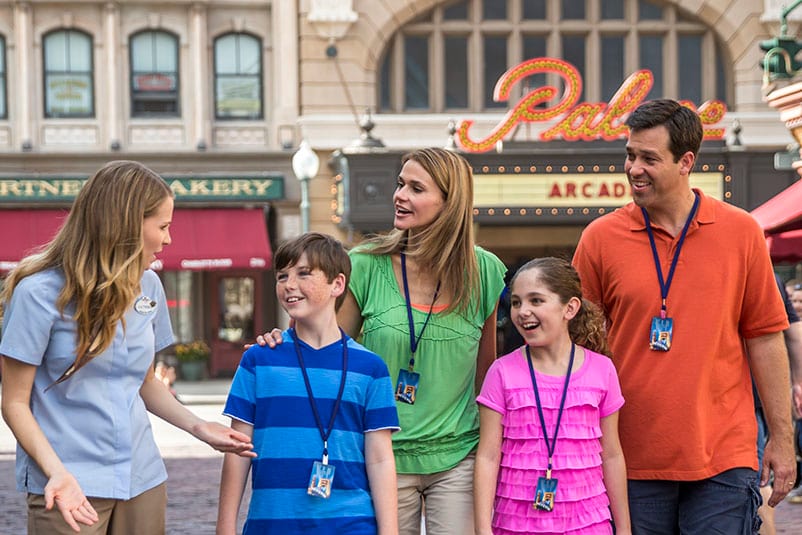 There are a few different tour options that you can choose from: visitors can opt for non-private tours to one park (Universal Studios or Islands of Adventure), non-private tours to both parks, private tours to one park or private tours to both parks.
All tours accommodate up to a dozen guests, and Universal for the record hosts about 45 tours daily.
Non-private tours include breakfast at Café La Bamba and a tasty lunch at any quick service location.
Private tours include breakfast at Café La Bamba; a choice of lunch at most Universal restaurants or Café La Bamba, with a tasty combo of food dishes from all three Universal parks; and dinner at most Universal restaurants, including many of the popular eateries at CityWalk.
All VIP experiences also offer complimentary valet parking for one vehicle, reserved seats at shows and free ponchos when the afternoon showers kick in.
For many guests the main draw of the VIP tours is getting the behind-the-scenes  — these experiences range from a look at the maintenance of various rides to exploration of the soundstages and the immigration room inside Men in Black: Alien Attack.
The non-private VIP Experience starts at $189 for one park (five hours long;  with 8-10 rides guaranteed) and $199 for two parks (six hours & 10-12 rides guaranteed).
The private tour (for five, with the option to add up to 12 [people) starts at $3,099, lasts about eight hours and guarantees no set amount of rides; that's entirely up to the guests.
Prices vary seasonally, so call 866-346-9350 for more information.
Note: tours do not include theme park admission; that must be purchased separately. BUY UNIVERSAL TICKETS