Things are even "awesome-ER" since we celebrated the grand opening of THE LEGO® MOVIE™ WORLD! Guests can escape from the day-to-day and enter into the fun-filled streets of Bricksburg where THE LEGO MOVIE universe comes to life.
Here's a sneak peek at our "Top 5 Must-See" features at LEGOLAND Florida's THE LEGO® MOVIE™ WORLD! :
THE LEGO® MOVIE™ Masters of Flight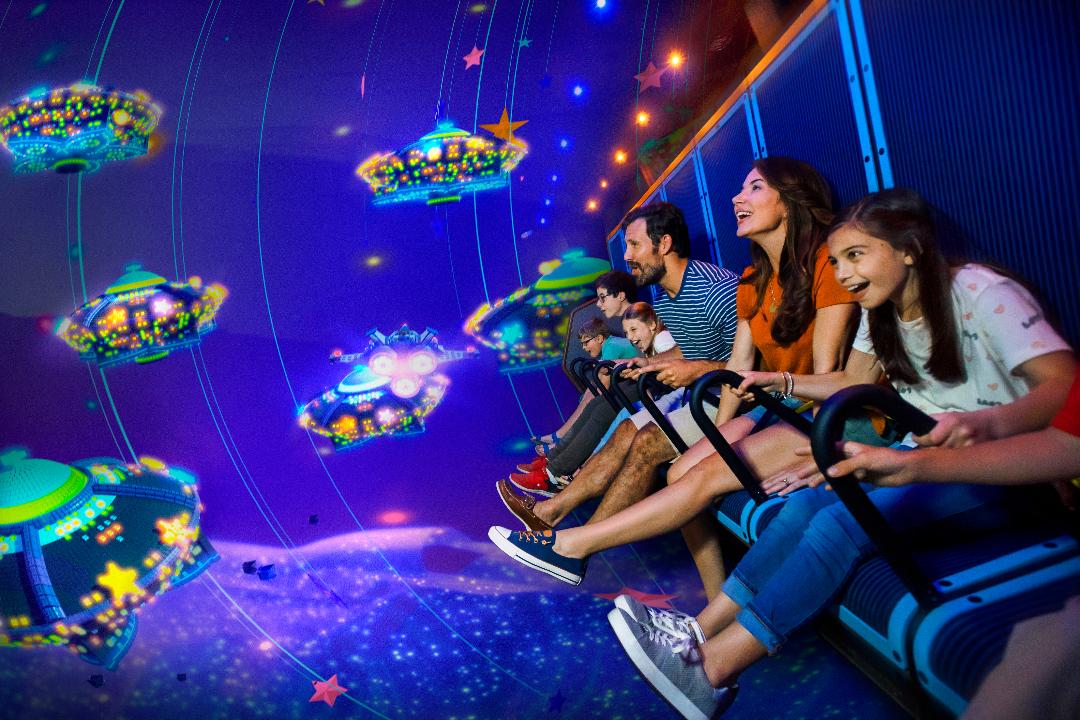 This first-of-its-kind attraction takes guests on a suspended ride aboard Emmet's Triple Decker Couch surrounded by a full-dome virtual screen, giving the sensation of flying through a world created completely from LEGO® bricks. This is the first attraction in the world to embed a 180-degree turn in the ride experience.
New Attractions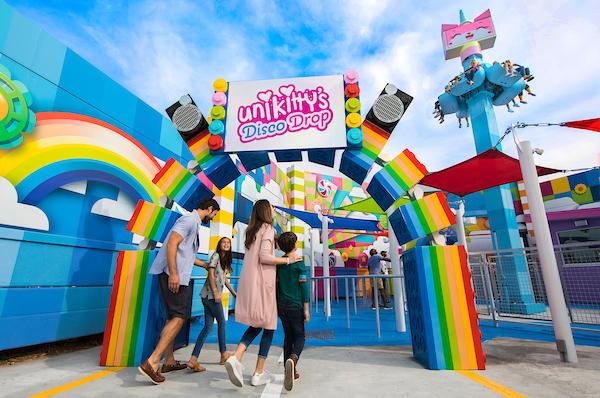 •Join Unikitty and her many personalities aboard Unikitty's Disco Drop. Guests swoop to the tiptop of Cloud Cuckoo Land, then drop, spin, and bounce back down to earth, creating a thrilling and fun experience.
•Step onboard the Battle of Bricksburg to stop DUPLO® aliens from invading and stealing LEGO bricks by spraying water at targets placed throughout the ride.
•Climb, slide, and explore a space-themed playground structure inspired by Benny's spaceship.
Interactive Character Experiences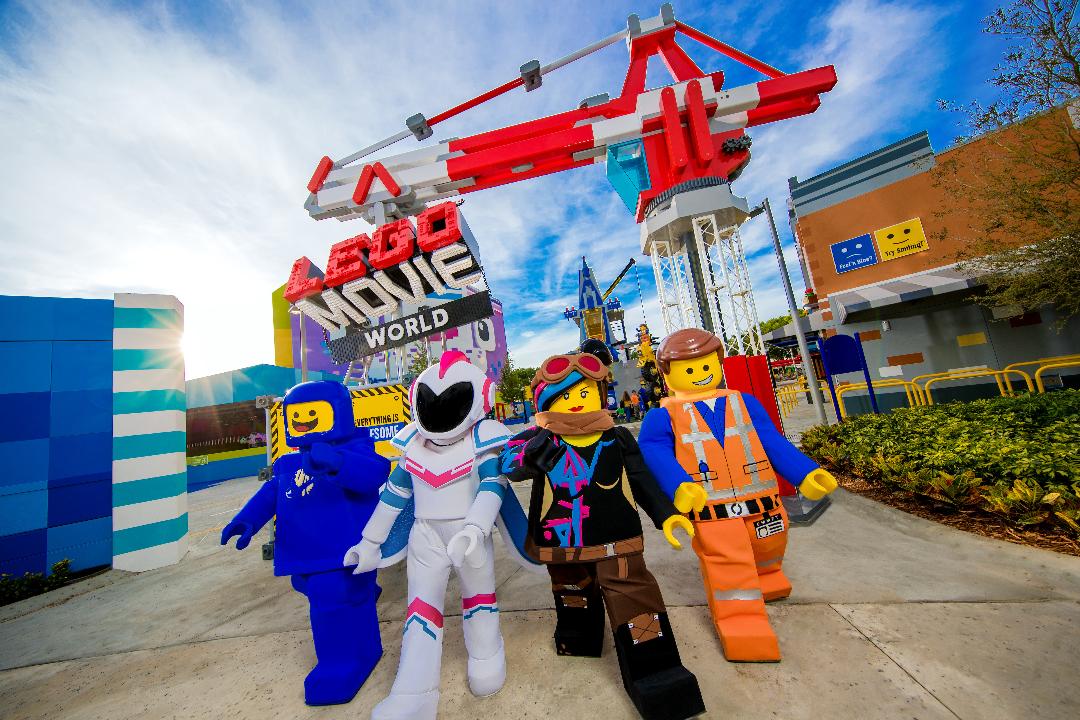 Snap selfies with the stars of THE LEGO MOVIE films! Guests can create memorable experiences inside Emmet's Super Suite with exclusive photo opportunities.
Taco Tuesday Everyday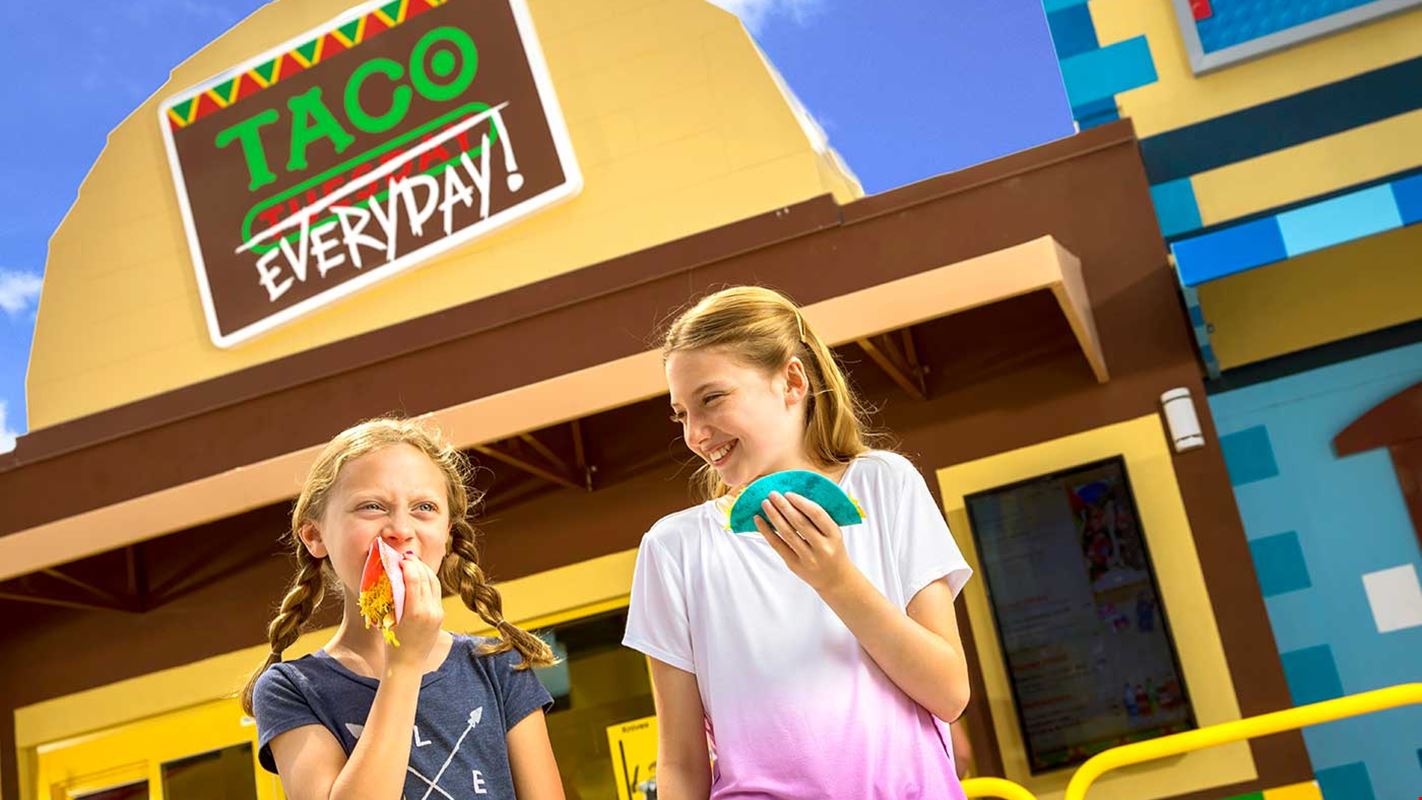 Refuel at the restaurant where every day is a fiesta! Tasty tacos inspired by THE LEGO MOVIE characters, sweet treats and cold refreshments come together to build a meal sure to satisfy any hunger.
The Awesome Shop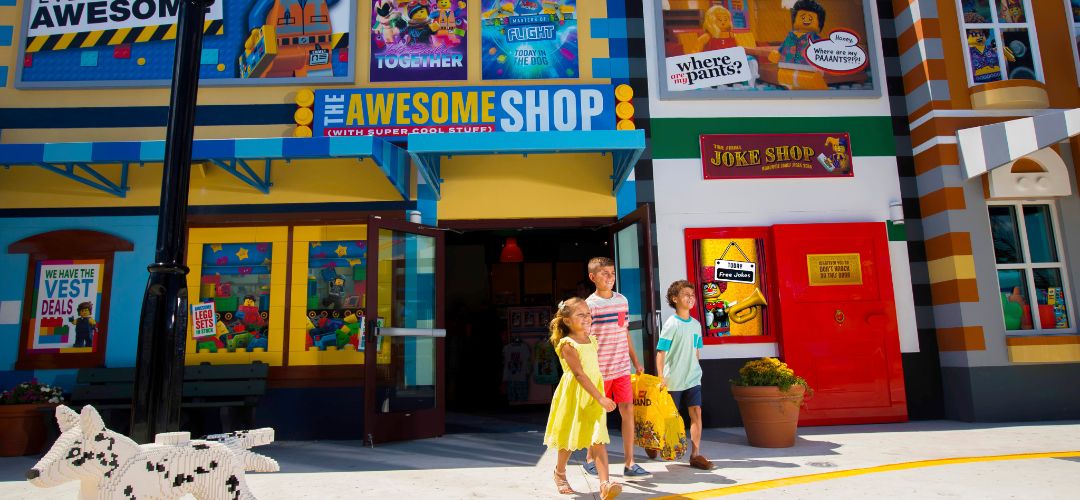 Shoppers can discover exclusive THE LEGO MOVIE WORLD gear and LEGO sets inside the retail store where everything is…you guessed it….awesome!
Honorable Mention – Massive LEGO Models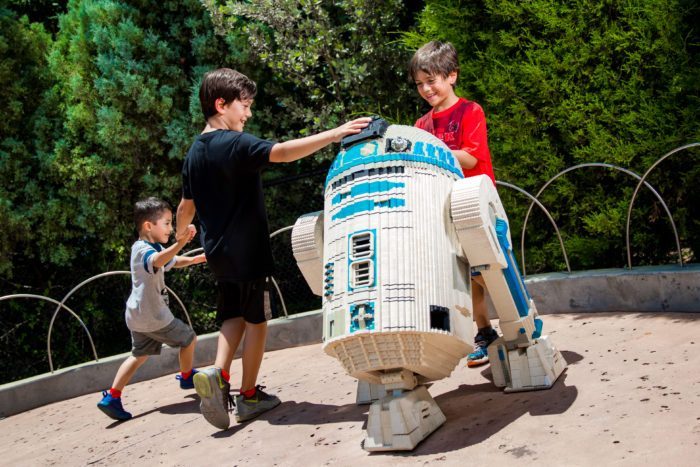 THE LEGO MOVIE WORLD also features expansive LEGO models made out of nearly 300 thousand LEGO bricks combined! These exclusive new LEGO models make for picture-perfect backdrops. The largest model, the iconic crane from the movie posters, provides a grand entrance and transports guests to Bricksburg.
The ultimate movie-to-theme park experience awaits at LEGOLAND! Which part of THE LEGO MOVIE WORLD makes your can't miss list?