Finally! SeaWorld Orlando has announced the Grand Opening of its latest attraction, Infinity Falls, will take place this coming week on October 4th at noon. Guests may be able to preview Infinity Falls September 28 through October 3 during the soft opening period.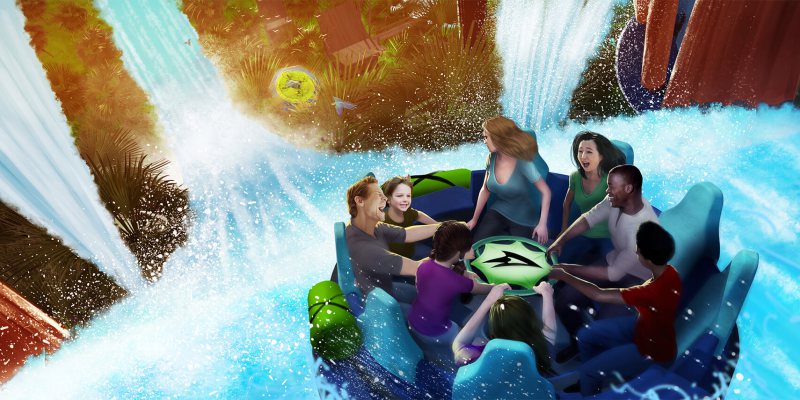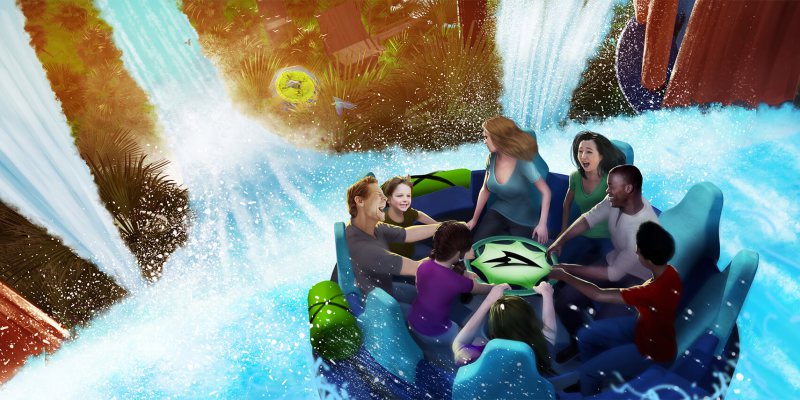 Infinity Falls features roaring rapids, soaking fountains and a "record-setting 40-foot waterfall drop," all against the backdrop of a rainforest utopia.
Guests will have the opportunity to take on the role of a conservationist on a journey through the rainforest and learn about the importance of freshwater conservation through interactive games and stories throughout the ride experience.
"From the excitement of the thrilling rapids, to the unique vertical lift element, Infinity Falls is an adventure that appeals to the entire family," said Mark Pauls, President of SeaWorld Orlando Parks.