Unlike our neighbors to the north, Florida doesn't get much of a winter. While temperatures here may on occasion drop down close to freezing, for the most part, a Florida winter consists of days are in the 70s with blue skies. But while our winters may be warmer, they aren't necessarily drier. Rainstorms are a year-round occurrence in Central Florida. With that in mind, here are some unique ideas for things to do when the outdoors are less hospitable. Enjoy these indoor favorites in Polk County.
Florida's Natural Grove House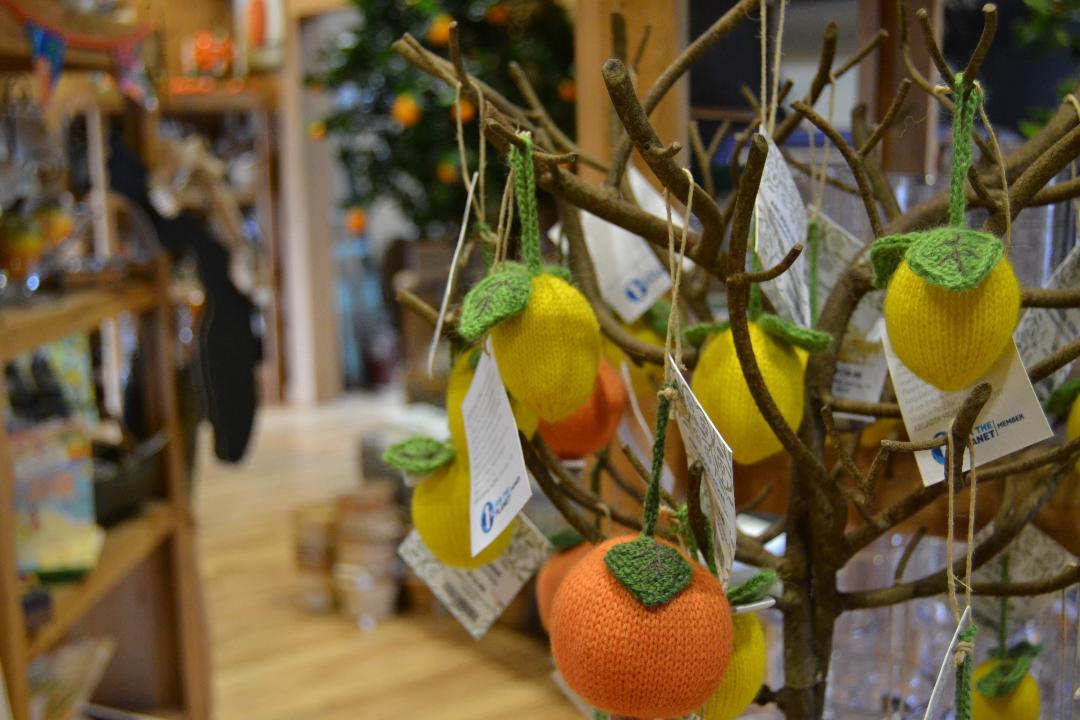 The Grove House, across the street from a working juice plant, pays homage to the area's first and one-time largest industry, citrus. Harkening back to Old Florida, this self-guided experience is a deep dive into the past, present, and future of the citrus industry. Displays feature everything from information on citrus industry pioneers and growing techniques to a collection of the labels that used to adorn the crates.
If you'd like to take a taste of Central Florida home with you, don't miss the Grove House gift shop. From orange-flavored popcorn and locally sourced honey to children's books, candles, lotions, and even fashion, if you can imagine it, the Grove House has it.
But let's not forget the star of the show – juice. Stroll on over to the juice bar where you can sample a wide variety of the juices Florida's Natural offers. The offerings vary by season, helping to ensure that it's as fresh as if you'd squeezed it yourself.
The Grove House, 20160 US Highway 17 in Lake Wales, is open weekdays from 10 a.m. to 5 p.m. It is closed from Memorial Day through to the end of September.
Explorations V Children's Museum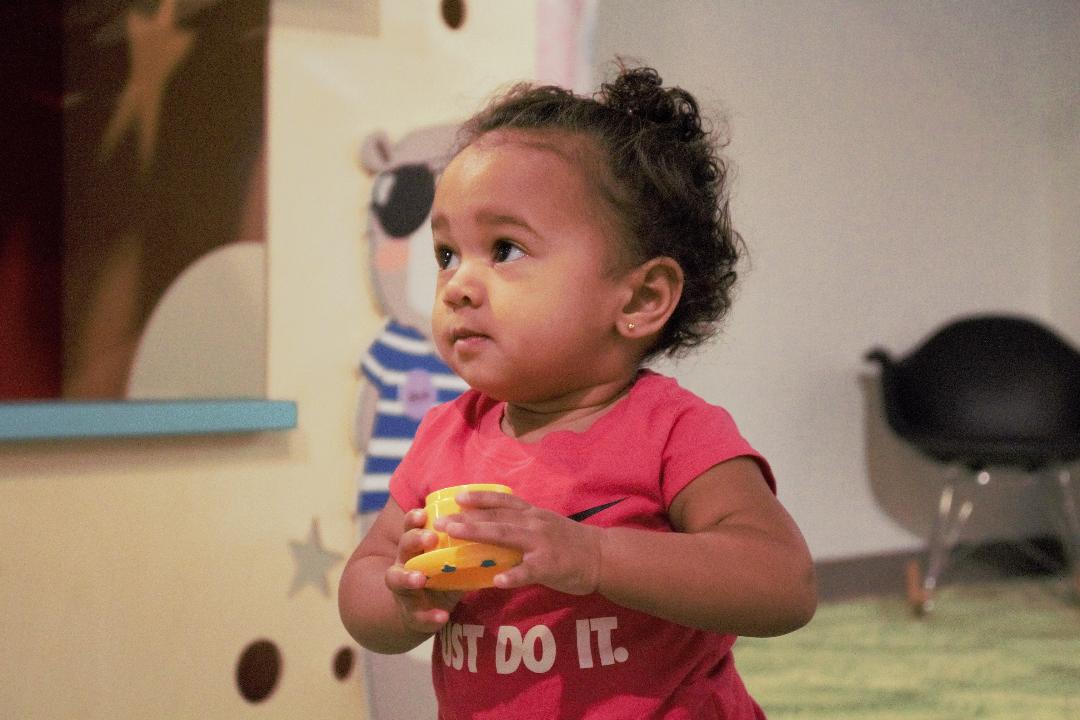 Focusing on the five senses – thus, the V – Explorations V is three floors of kid-powered interactive exhibits and programs aimed at toddlers to 9-year-olds.
Over in the Explore Store, pint-zed shoppers can fill a grocery cart, operate a cash register or even stock the shelves in their very own kid-sized play market. The First Responders Gallery honors the real-life heroes of our everyday lives with a Fire Engine and Sheriff's Car both built for fun. Kids can even start and extinguish a simulated blaze before hopping on the Space Shuttle in the Travel Section.
For those who enjoy creative endeavors aren't on the sidelines at Explorations V. Tiny actors, playwrights and performers can take to the stage in the theatre area with plenty of room to perform, sing or dance. Over in the Music and Sound Studio, the children are the producers. Here your future hitmaker can learn more about the wonders of sound mixing, stage production and show promotion while realizing how much it all impacts our lives daily. For those who are more hands-on, the Maker Space, where youngsters can build, tinker and create with different materials, is available as well. Explorations V Children's Museum is located at 109 North Kentucky Avenue in Lakeland.
Mulberry Phosphate Museum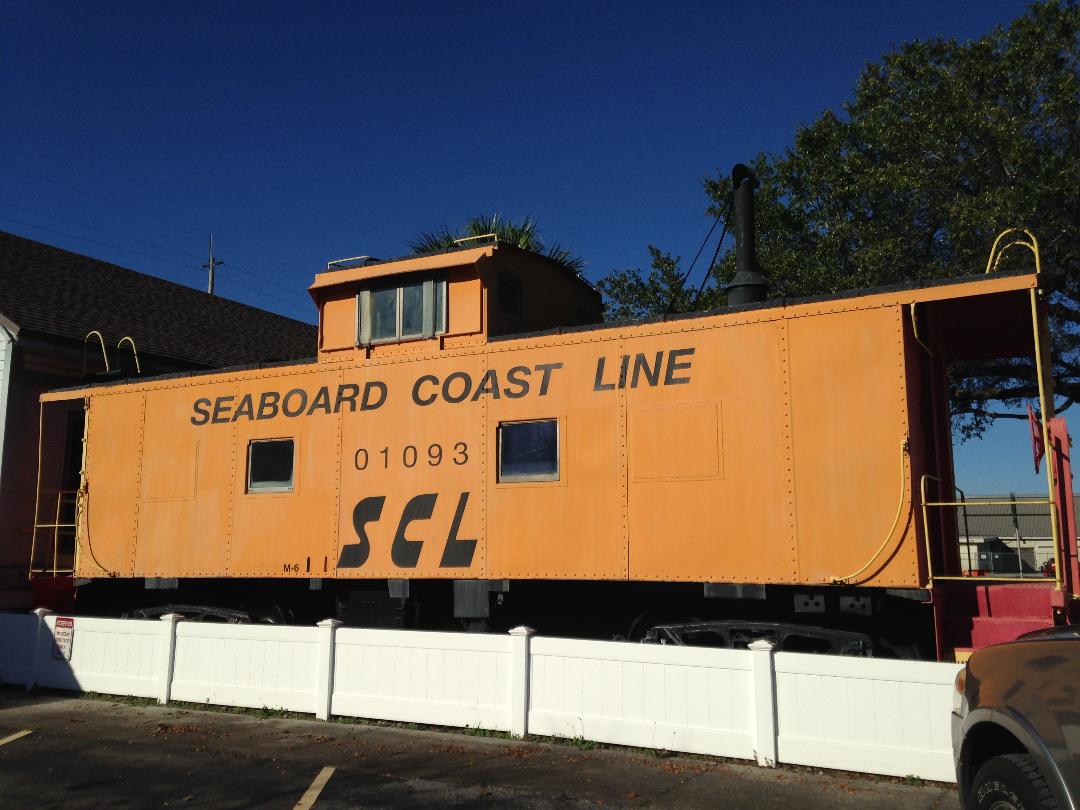 What would you think about a core agricultural industry that digs up fossils on the side?
Phosphate – found in a layer of Earth where mastodons and giant ground sloths once trod – is key to modern fertilizers. As American innovation and modernization impacted farming, commercial fertilizers – based on phosphate – allowed our nation to be known as "the breadbasket of the world." Central Florida contains one of the largest concentrations of phosphate in the nation, in fact, nearly 75 percent of the phosphate used by farmers in the United States comes from Florida.
But here you'll learn about more than just the history of modern fertilizers. Comprised of a series of old railroad boxcars and a depot, the museum shows visitors how intertwined the history and economy of Central Florida is with the phosphate industry.
However, the real stars of the museum are those bones from the past.
The Fossil Gallery is located in the historic train depot. There, a collection of prehistoric fossils, as well as recreations of the animals those fossils are from, are on display. Giant mastodons and sloths share the same space as ancient alligators and sharks. On a dry day, try your luck at finding your own fossils and sharks teeth in the museum's outdoor exhibit.
But don't miss the caboose, a recent addition to the museum, which tells how the locomotive changed the state of Florida.
Open Tuesday through Saturday, 10 a.m. to 4:30 p.m., admission is free, but donations are accepted. The Mulberry Phosphate Museum is located at 101 S.E. 1st Street in Mulberry.
Polk County History Center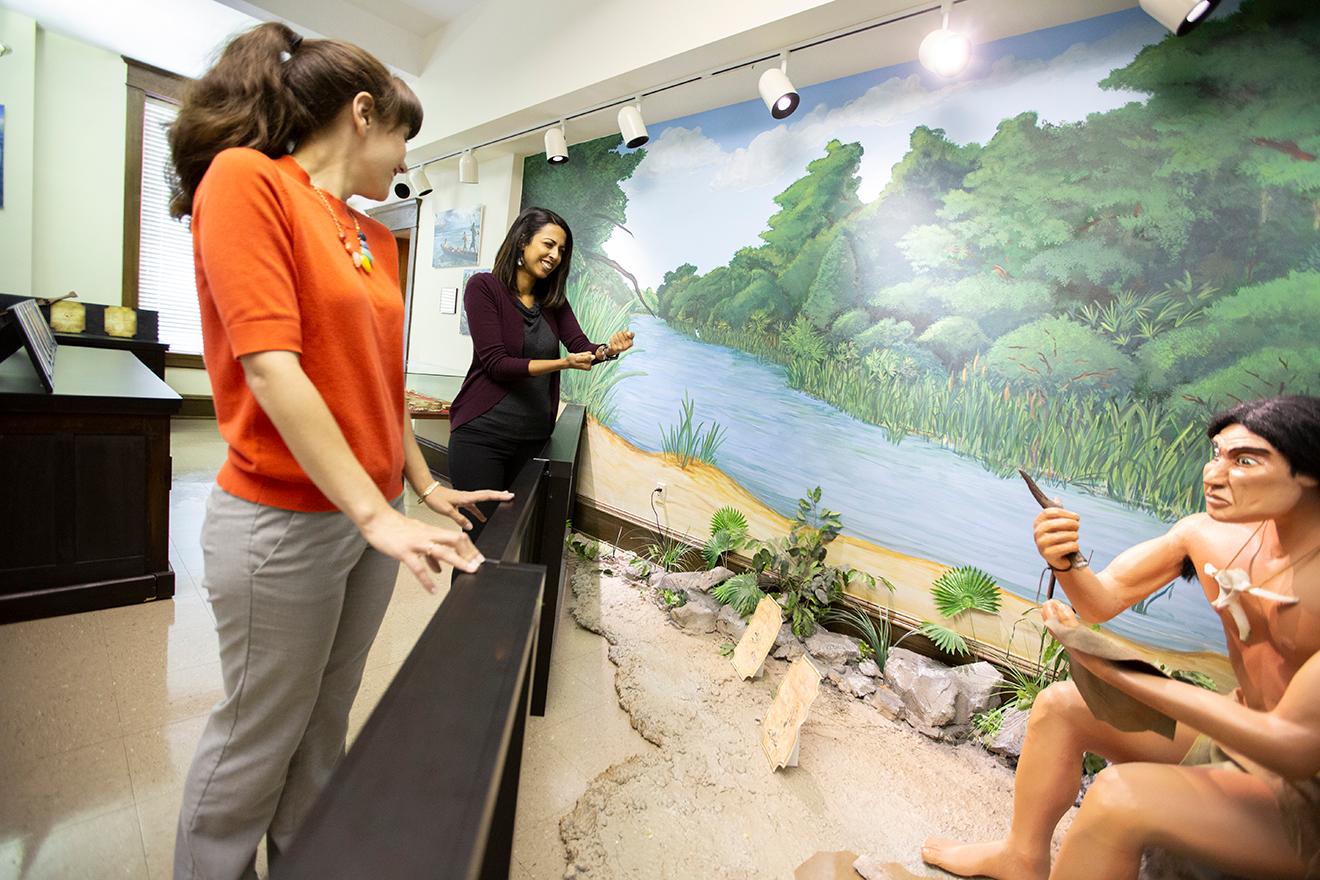 What was once the Polk County Courthouse, built in 1908, now serves as the History Center. The building itself is the largest artifact on display, having been listed on the National Register of Historic Places in 1989. The courthouse is considered an exemplary representation of neoclassical architecture thanks to its tall columns, symmetrical fixtures, triangular pediments, and accentuated domes.
Today, the Polk County History Center is home to a diverse collection with 11 permanent and four temporary galleries. While the first-floor displays focus on pioneers, industrialists, and veterans, the second floor includes a fully-restored historic courtroom as well as a display on military history as well as the Paleo Indians who roamed the area 1,500 years ago. There is even a hand-dug Native American canoe.
Two adjoining galleries provide a distinct kid-friendly experience, where children can dress up as pioneers, produce a puppet show, and explore replicas of a Seminole Chickee and pioneer cracker home.
Other indoor activities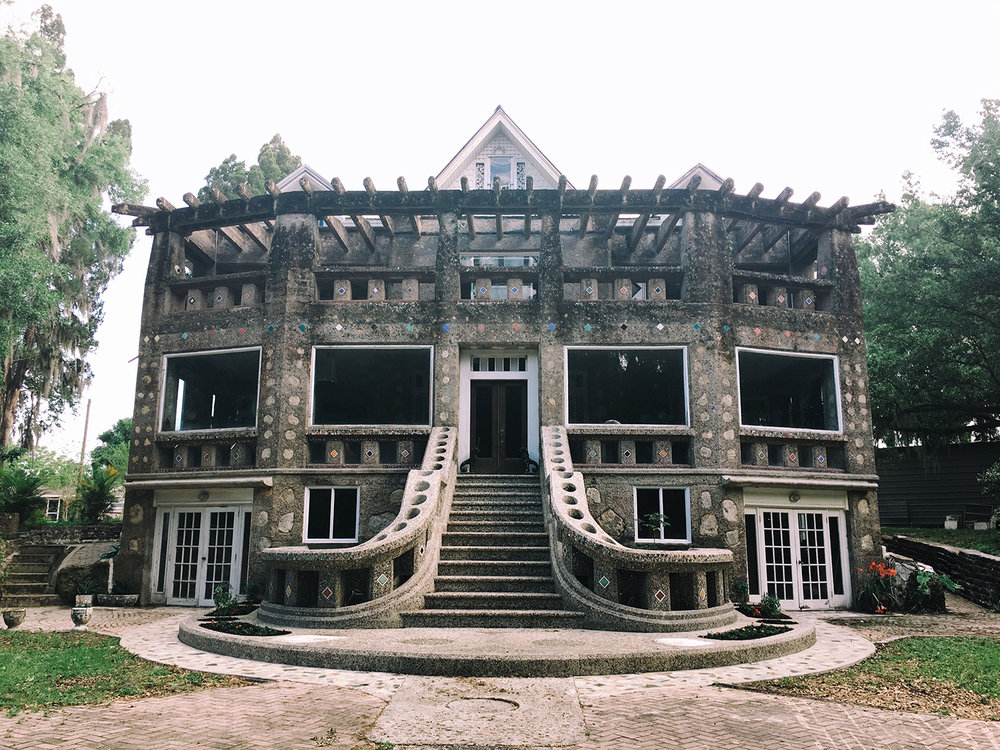 Need some other indoor favorites in Polk County? Well, no other sport is as purely American as baseball. So why not try your hand at hitting one?
At Going 406, an 8,500-square-foot indoor baseball and softball facility, stepping up to the plate blurs the lines between the real and virtual worlds thanks to the facility's HitTrax simulator. You can choose to hit off a batting tee or a Hack Attack pitching machine as well. When you swing the bat, the information provided by overhead tracking systems is displayed on a screen in real-time, giving the experience a videogame feel. You can even choose from a variety of baseball stadiums.
If you've watched the Netflix original series "Amazing Interiors," you may have seen the feature on Bartow's historic Wonder House. The brainchild of Conrad Schuck, who moved his family to Florida after a doctor gave him a year to live, it was built as a tourist attraction. Tours of his four-story concrete over stone mansion – reinforced with steel railroad rails – were popular during the remaining 40 years of his life.
Innovations for the 1930s era building include cooling by both multidirectional cross drafts and rainwater channeled hollow walls. Interior walls, decorated with glass, tile, hand carvings and mosaics, added to the aura.
A showman at heart, Schuck fascinated tourists with oddities including jarred snakes and taxidermy. The house was recently purchased, and the first floor restored, by a young couple who is keeping true to Schuck's vision. Tours must be booked in advance.
We hope you enjoyed our indoor favorites in Polk County. This is just a start! See all that Polk County has to offer HERE.