Orlando Attractions Update – According to a recent announcement a new pedestrian bridge envisioned for International Drive and Sand Lake Road will do more than just improve traffic issues — it will be a gateway to Orlando's tourism corridor. Considering the amount of new development going on that's hardly a surprise!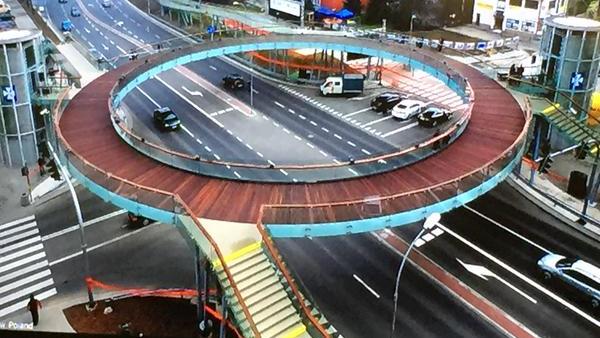 A group of Orange County leaders met May 29 to discuss improvement plans for I-Drive, including the much-talked-about pedestrian bridge. The bridge would connect four of I-Drive's newest additions: the future $460 million SkyPlex project, Mango's Tropical Cafe, the Wyndham Orlando Resort and I-Shops project, and the recently announced remake of the World's Largest Entertainment McDonald's. And all of these just down the block from the I Drive 360 entertainment complex.
Orange County Planning Manager Alberto Vargas said the bridge needs to be more than just a safety feature but an iconic structure. He said conceptual discussions show nearby buildings can have branding billboards installed that would be seen from drivers and pedestrians.