The I-Drive calendar is full of events for the month of May! From laughs and family fun activities to festivals full of experiences that everyone will enjoy! All we can say is that you'll want to be on
I-Drive
this May.
Let the good times roll

It's no secret that a little laugh can go a long way, and this month on I-Drive we're expecting lots of laughs. The
Orlando Improv Comedy Club and Dinner Theatre
has a busy month. Getting off to a hilarious start,
Nate Bargatze
will be performing from May 3rd to May 6th. Appearing on the Tonight Show and Late Night with Jimmy Fallon, known on Conan for his 4 appearances, and even having his own Comedy Central Presents in 2011, this stand-up comedian from Old Hickory, TN will be putting on a show to remember. On May 10th
Damon Williams
comes in to keep the laughs rolling. Damon's numerous television appearances include BET's Comicview annually since '94 including his own one hour special. He's hosted Showtime at the Apollo and opened for the Kings of Comedy Tour. And to finish off May with a chuckle,
Rhea Butcher
will be performing starting May 31st through June 3rd. You probably know Rhea from the television series, "Take My Wife", but with various appearances in the world of stand-up comedy, Rhea was named one of Variety's Top Ten Comics to Watch in 2017 at the Just for Laughs festival.
Calling all foodies and beer lovers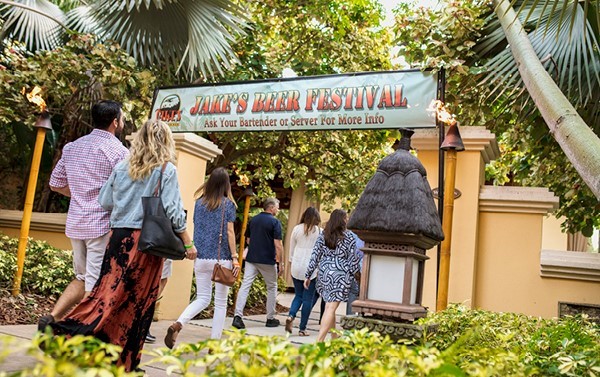 Looking for the perfect place to kick back and relax? Mark your calendar because this is the event for you! May 4th at
Universal's Loews Royal Pacific Resort
join us on a trip to the South Seas at
Jake's Beer Dinner
. This festival only happens twice a year and was created for beer lovers, foodies and really anyone who enjoys a good time. Featuring more than 50 local and regional specialty craft beers, delectable foods, live entertainment, and so much more, this event has something for everyone. Gather inside the hotel's outdoor Wantilan Pavilion and get ready for a great time!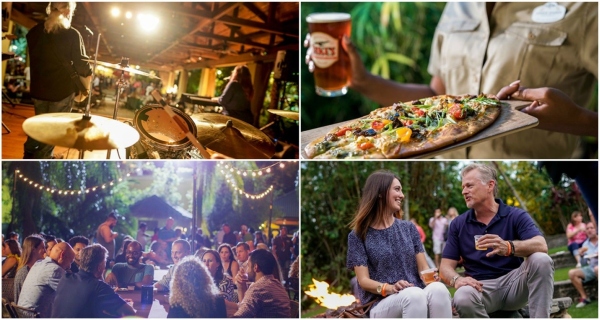 Skeletons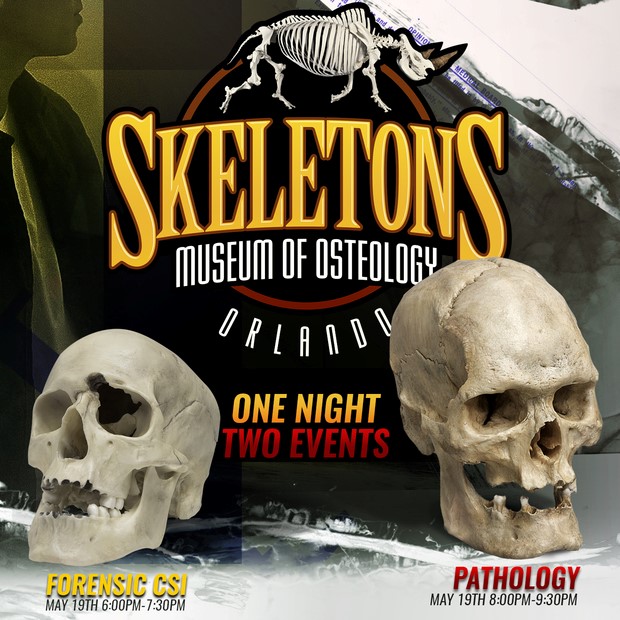 Have you ever wondered what law enforcement, doctors and anthropologists can learn by examining skeletons?
Forensic Night
on May 19th at
SKELETONS: Museum of Osteology
is your chance to see how, first hand! With various hands-on activities, you'll learn to "read" the features of a human skull, from determining age, and sex, to physical trauma and illnesses. This is a two-part event, and Part 1 is Forensic CSI. This part focuses on three types of trauma; blunt force trauma, sharp force and ballistic. Part 2 is Forensic Pathology. This part focuses on different illnesses that affect the human skeleton!You'll be put into teams of 2 – 5 to decipher each case, so be sure to bring your friends along for the fun!
Just for Kids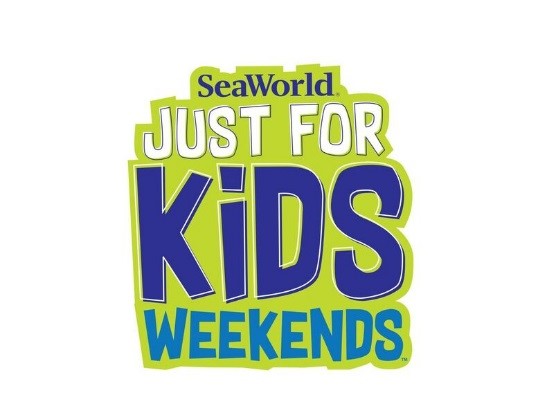 Just for Kids
is a brand-new event being launched by
SeaWorld Orlando
! This event encourages visitors to dance, play, learn, and share in a day full of interactive surprises. The non-stop entertainment at this event allows park guests to experience SeaWorld through the eyes of a child! Daytime children's events take place Saturday and Sunday from May 5 to May 13, 2018 and are included with park admission and run from 9 a.m. to park close. Some Just for Kids weekend highlights include concerts starring your child's favorite characters, the Elmo Rocks concert where you'll be asked to sing and play along with the whole Sesame Street crew, a Kids Dance Party, Breakfast with Elmo and Friends, and a trip to the SeaPort theatre for a show casting unlikely characters such as dogs, doves, potbellied pigs and various other animal guests. This event will have the whole family laughing in no time and will be an experience to remember for years to come.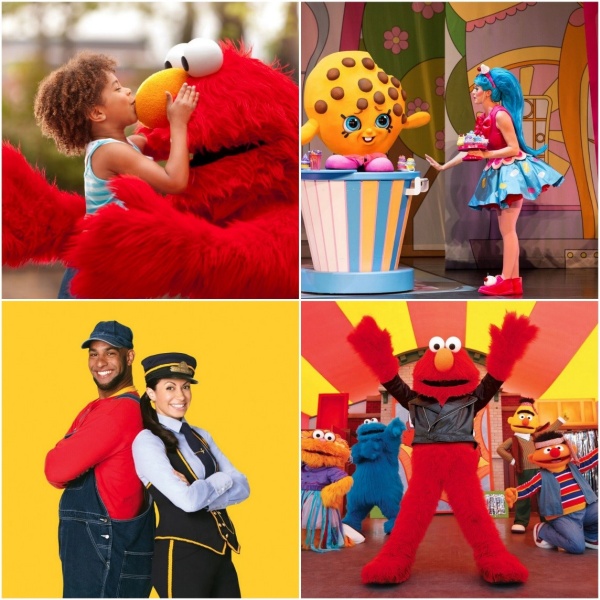 MegaCon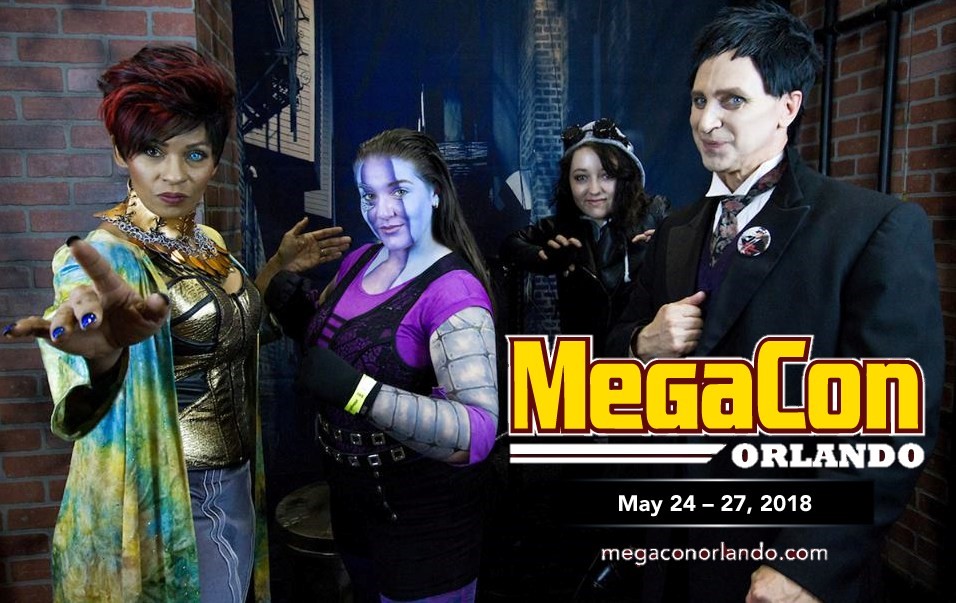 Are comics, sci-fi, horror, anime, and gaming appealing to you? Come celebrate all things pop culture during four BIG days at Orlando's
MegaCon
. This event is the South East's largest event of its kind and attracts over 100,000 fans each year! While attending you'll get the opportunity to watch professional comic artists battle it out, learn from "How To" workshops, take pictures with your favorite costumed characters, and possibly even get the inside scoop on your favorite movie or show! Everyone is a fan of something, so mark your calendar to come out from May 24th to May 27th and indulge!