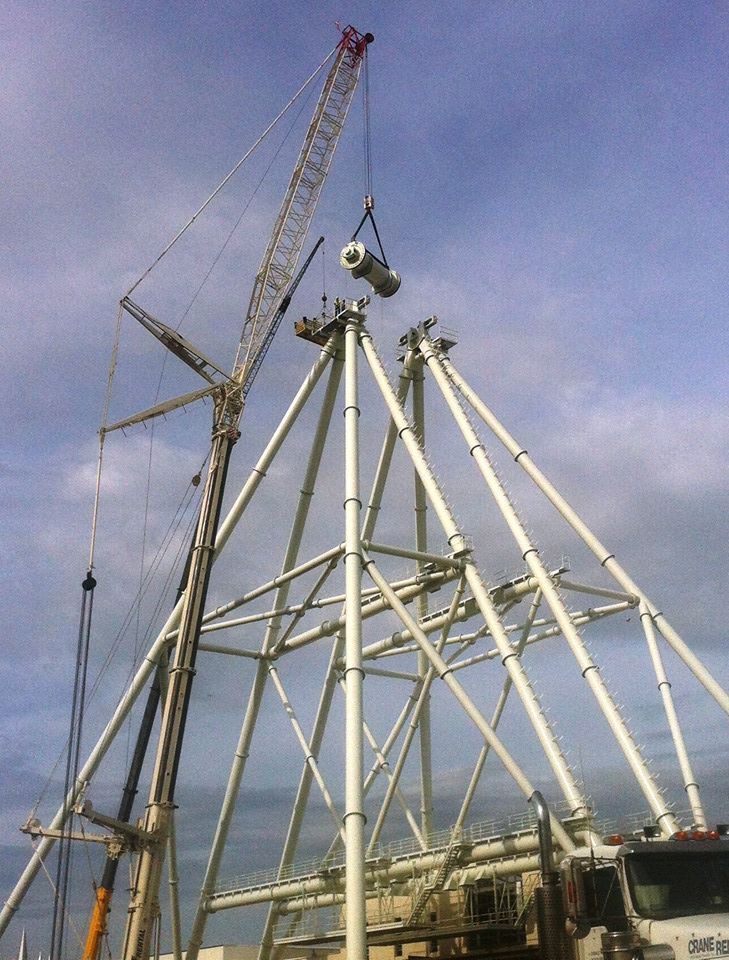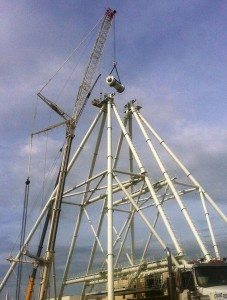 Orlando Attractions Update – Although not due to open until Spring 2015, the Orlando Eye at I-Drive 360 is rising from the ground at a rapid rate. Currently the Eye sits about half way from it's total height of 400 feet. The Eye will be the tallest ( and only!) observation wheel in Central Florida offering stunning views as far away as Cape Canaveral on the east coast. (Great way to watch a rocket launch!) New parts and pieces seem to arrive daily and soon testing will begin on the 20 minute experience.
I-Drive 360 could potentially take  business away from both Universal CityWalk and  Downtown Disney – we shall have to wait and see!  The complex is expected to create lots of new jobs, and is being developed by Orlando-based Unicorp National Developments. It will feature three brand-new attractions, all owned by Merlin Entertainments who just happen to be the parent company of LEGOLAND Florida!
The Orlando Eye – a 425-foot-tall giant Ferris wheel, making it smaller than the  London Eye but still the tallest structure in Orlando. One trip around will take almost 20 minutes.
Madam Tussaud's Wax Museum – this Madam Tussaud's will have a 4D theater included as an  added attraction.
Sea Life Aquarium – the world's largest aquarium chain with 45 global locations already up and running. This Orlando venue will feature a kid's play area.
Interestingly Merlin's annual pass will include year-round admission to not only Madam Tussaud's, Sea Life, and the Orlando Eye, but also LEGOLAND, as well. A new shuttle will transport guests between Orlando & Winter Haven about an hour away.