Here in Orlando, we always expect the unexpected when it comes to the weather – especially during hurricane season! Hurricane Ian brought rain and wind in abundance to the 230 acres of trails and woodland that make up Revolution Adventures. A beast of a storm closed the facility temporarily with over 40 trees and too many tree limbs to count torn down  – but with the usual resilience of the local hospitality industry and the swift actions of the Revolution Team they managed to get the trails open in 2 days flat. The off-roading conditions post Ian are some of the most fun and challenging they've had in years – so what are you waiting for?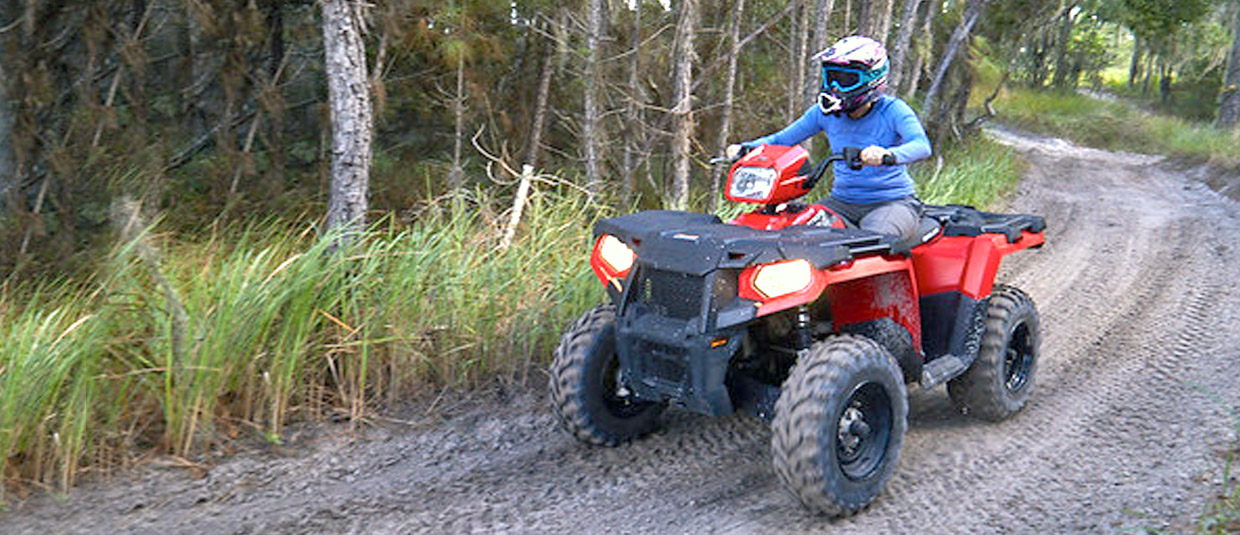 Revolution Adventures are back with a bang guiding intrepid ATV and Mucky Duck riders from all over the globe. They are just leaving a little wetter and muddier but isn't that the point 🙂 If you have never tried an off road adventure park then start here in on trails that wind through glorious Florida countryside. Whether novice or seasoned off roader this is the place to try your hand in a safe and fun packed environment (Reservations required).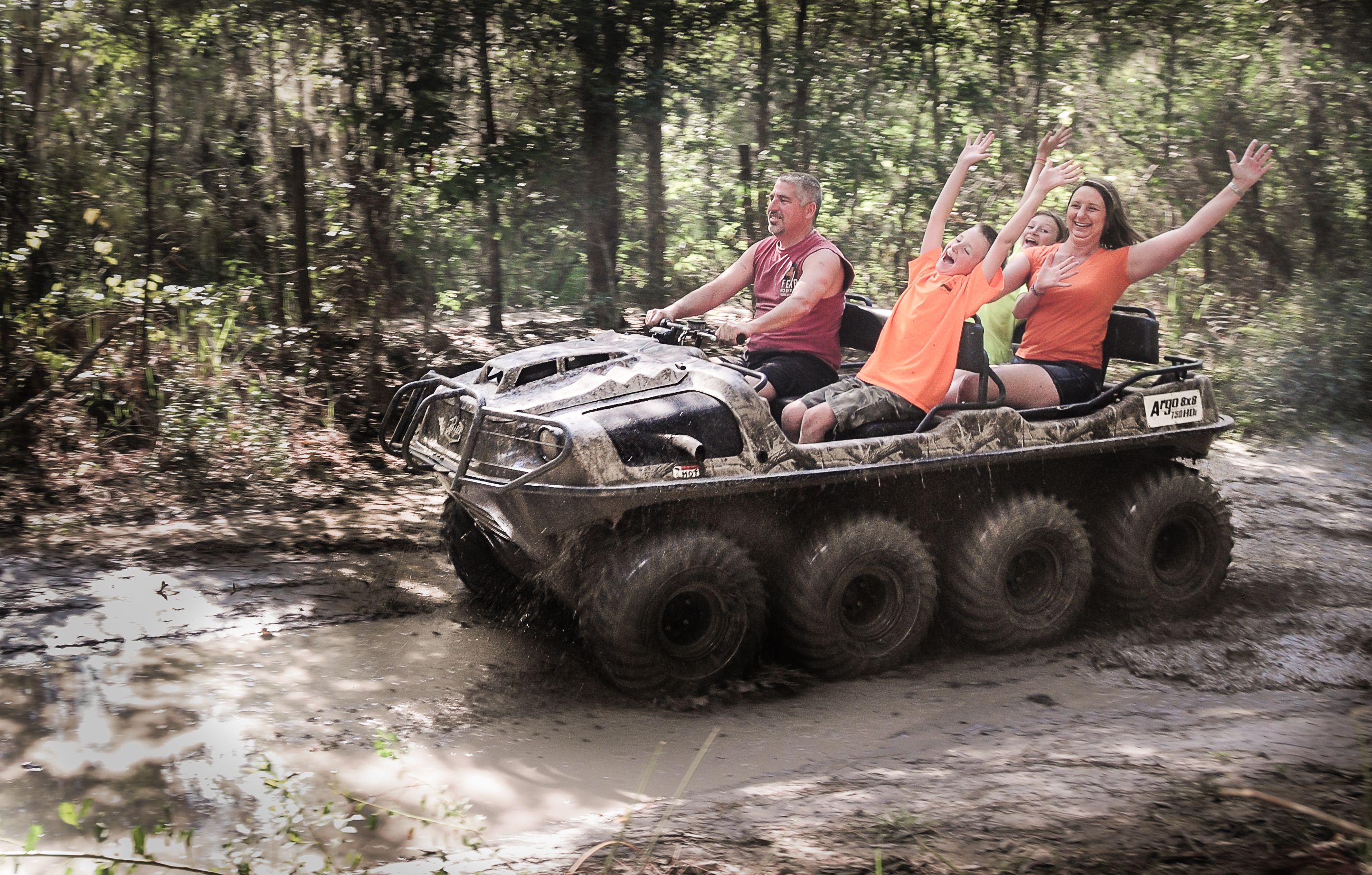 Revolution Adventures is a family friendly collection of amazing outdoor experiences close to the Walt Disney World Resort . They offer off road ATV rides, Mucky Duck rides, Clay Shooting, Target Archery & Bass Fishing! Expert guides and instructors help make it a memorable experience – it's REAL, it's a million miles from the theme parks, and will show you a whole new side to having fun in Florida!