Orlando Attractions Update – Look who's back better than ever! The only things you'll recognize when The Incredible Hulk Coaster at Universal's Islands of Adventure re-opens in late summer are the world-famous twists and turns of the ride track.
This fan favorite is undergoing thrilling, new enhancements that will make it feel more immersive and high-tech – but will still have the same "Incredible" personality that makes it one of America's most popular coasters. For the first time ever, we're sharing details about the revamped coaster.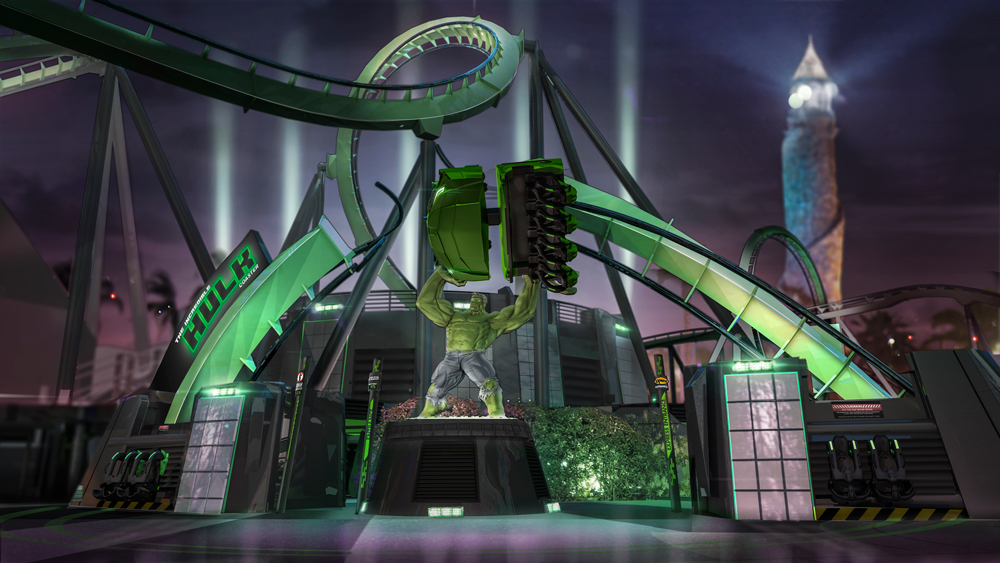 Massive New Marquee
From the moment you walk up to the beloved coaster, you'll see the huge changes that were made to the attraction. As you enter the ride, you'll pass underneath a towering figure of The Hulk, using his colossal strength to hold up pieces of the coaster's track. And fun fact, these track pieces were salvaged from the original ride.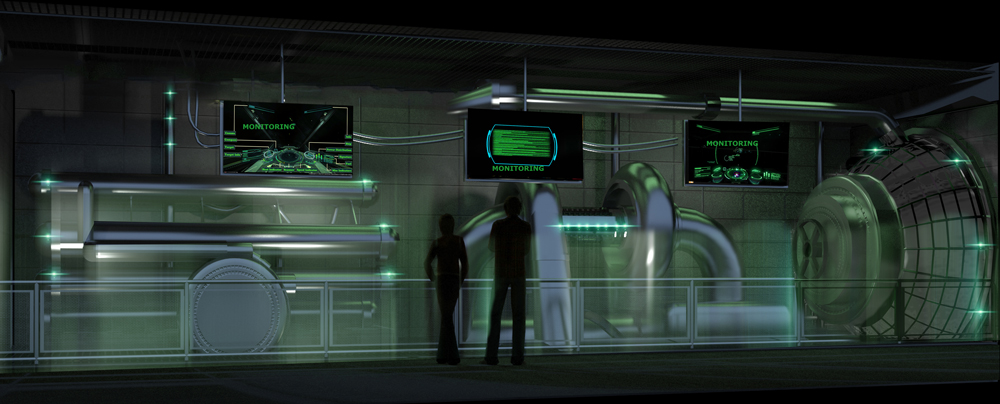 New, Original Storyline
General Thaddeus Ross is calling for volunteers for a new experiment. Your only warning is that you'll be subjected to high levels of gamma radiation through a process called Hulk-a-fication – a potentially life-altering process first introduced by Dr. Bruce Banner.
The end result is said to give subjects magnificent strength and a forceful amount of energy. Will you emerge as the military's next super soldier…or something else entirely?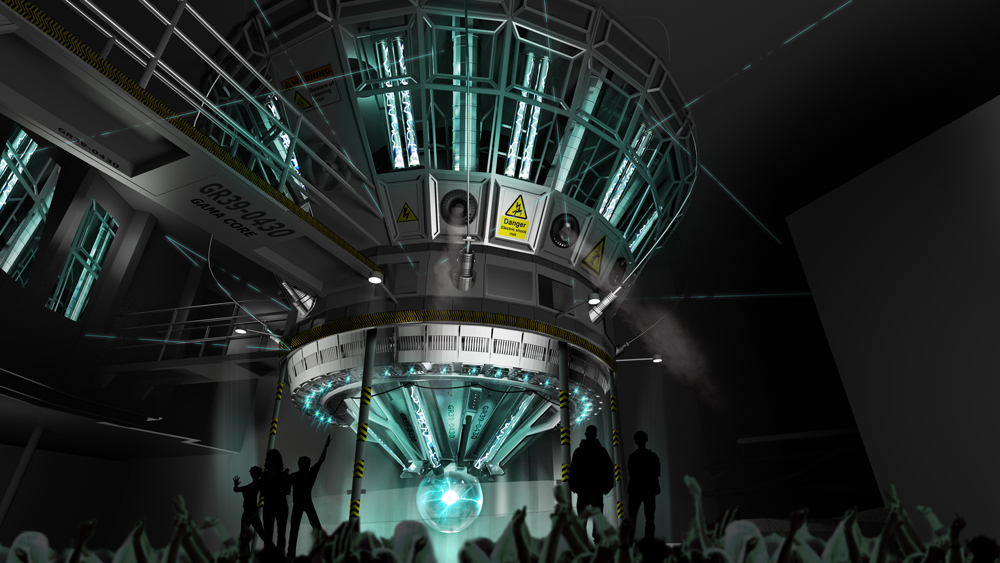 Completely Redesigned Queue
Your part of the story begins the moment you enter the building – which has been redesigned as a state-of-the-art military research compound, commanded by General Ross.
Inside, General Ross is conducting an array of questionable, bio-radiological experiments. You'll pass by laboratories containing high-tech equipment his team uses to execute his mysterious tests.
Next, you'll arrive at the Gamma core – an intense energy source that sends pulsing waves of radiation upward to fuel General Ross's experiment. Not to worry – a thick pane of glass will protect you from direct exposure to the radioactive core.