Busch Gardens over in Tampa Bay has announced it's lineup of creepy haunted houses for this years Howl-O-Scream – and one maze in particular comes with the recommendation that all who enter be at least 17 years old.
The high intensity level of the new Simon's Slaughterhouse prompted the theme park's suggestion for a 17-and-older crowd – that's probably a very good idea if you don't want a traumatized ten year old having nightmares for weeks after your visit!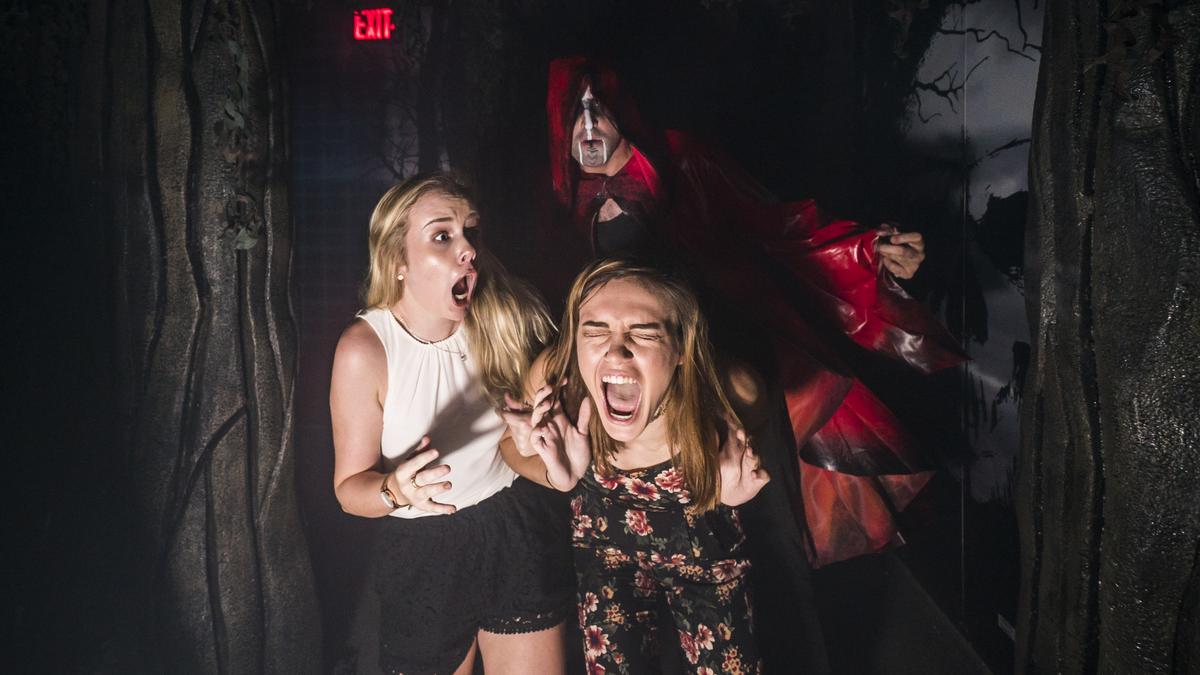 A new press release focuses on "Simon's sick and twisted games" and mentions that participants must go through the Meat Market scare zone "Where cannibalistic creatures feast on the weak as they add to their Monster Menu of human hors d'oeuvres."
A second new house, called Insomnia, takes place inside a haunted asylum alongside demented doctors.
The Busch Gardens website also lists the Black Spot, Death Water Bayou, Unearthed and Motel Hell as haunted houses for the event. There will be six scare zones, five of which are presented as new productions, including one based on life-size toys and another based on Dia de Los Muertos.
Howl-O-Scream begins on September 21 and runs on select nights through October 28. It's an after-hours, extra-ticket event.