Come be inspired and learn about the ongoing work of rescue, rehabilitation, and release at Clearwater Marine Aquarium. The marine life rescue center is located in Clearwater, Florida — just 90 minutes from Orlando. Clearwater Marine Aquarium staff and volunteers work each day to rescue marine life and provide the most advanced and effective care to maximize the opportunity to return sick or injured animals to their homes.
Most recently on October 27, 2021, CMA was able to send Howie, a rescued Kemp's Ridley home to the Gulf of Mexico. Howie was found floating off Pass-a-Grille beach in Pinellas County on September 6, 2021.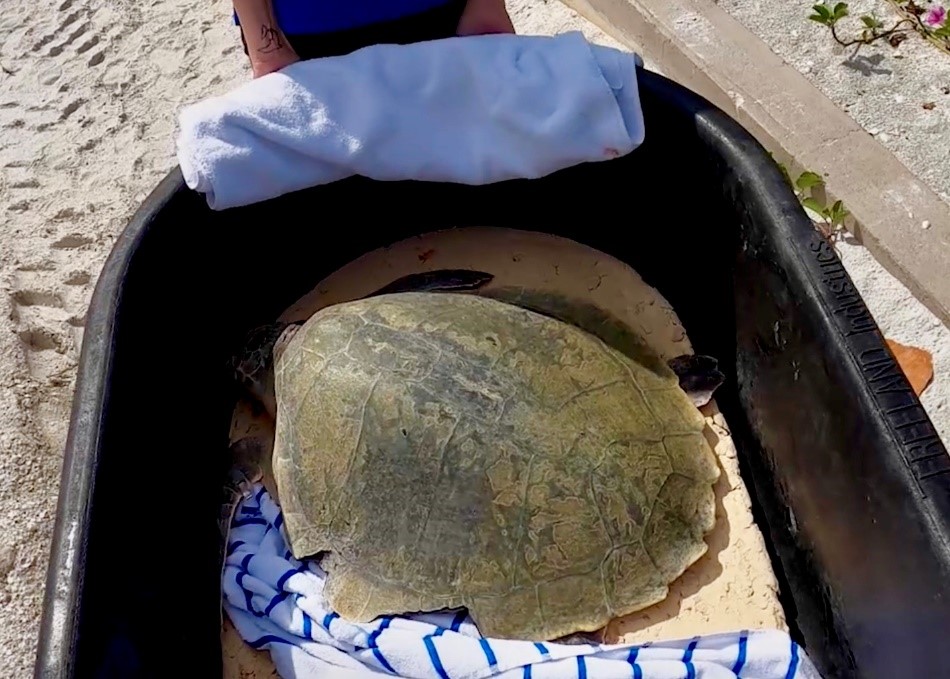 She was showing neurological symptoms most likely due to red tide exposure. She did have previous injuries to her carapace (shell), but they were not severe. Howie's condition and her swimming improved! She was cleared for release by CMA's veterinarian and Florida Fish and Wildlife Conservation Commission. On October 27, Howie was released in Fort Myers. Wish her the best as she makes her way back home!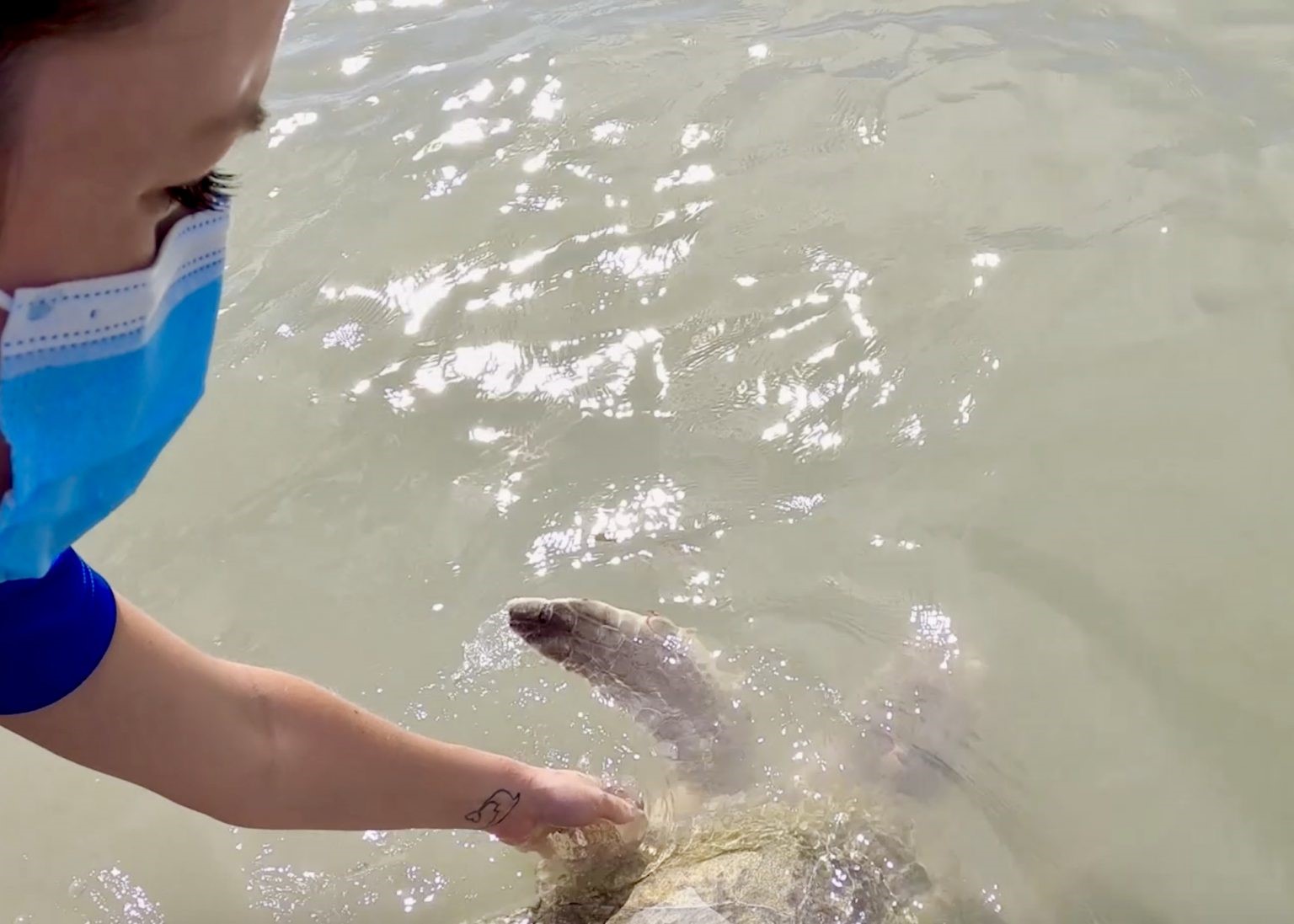 All marine turtle footage taken in Florida was obtained with the approval of the U.S. Fish and Wildlife Service and the Florida Fish and Wildlife Conservation Commission (FWC) under conditions not harmful to marine turtles. The footage was acquired while conducting authorized conservation activities pursuant to FWC MTP-19-172.
Connecting Children in Foster Care with Marine Life
Every child needs nature. Not just the ones with parents who appreciate nature. Not only those of a certain economic class or culture or set of abilities. Every child. –Richard Louv
Many children feel a strong connection to nature, especially to marine life. When they learn about the problems facing marine animals and their environment they are often inspired to help. Unfortunately, children in some family situations do not get the opportunity for hands-on experiences with marine life.
One group that often faces obstacles to access are children in the foster care system. Through no fault of their own, many children must be removed from their homes, due to abuse or neglect, making even everyday activities a challenge. Foster children need more help to thrive than the system is able to provide. Activities, like coming to the Clearwater Marine Aquarium, are often ignored when a child has more urgent needs, like going to the dentist or getting new shoes to replace the ones they have outgrown.
Clearwater Marine Aquarium was happy to partner with The Guardian ad Litem Foundation of Tampa Bay, Inc., a non-profit organization that supports local foster children, to make this outing possible. The children were able to spend a fun day meeting our resident animals and hearing their stories. They also learned about invertebrates like sea stars, urchins, and crabs. Each child even received a gift card to spend in the gift shop and cafe from our mutual community partner, Angels Against Abuse.
Clearwater Marine Aquarium is proud to work with organizations that provide programs to underserved communities through their Inspire Program. If your group would like to learn more, please email inspire@cmaquarium.org.
Join CMA in celebrating the new exhibit Legends of the Deep! Through a variety of exhibits, artifacts, and models, visitors will learn all about these creatures from the deep as well as engage with educational kiosks and models. This exhibit will continue through January 2022.
Visit the website for aquarium hours, information, or to add on an educational boat tour on Clearwater Bay! CMA is located adjacent to TripAdvisor's #1 Beach only 90 miles from Orlando.