Every parent will agree: the best fun is safe fun. While you might have fearless kids who are constantly climbing, jumping, and testing their limits, you don't want them to get hurt. Fortunately, there's a great place in the Orlando area where kids can test their physical limits, and parents don't have to worry.
Altitude Kissimmee Trampoline Park offers a safe jumping experience for kids, teens, and even parents. Here are a few ways your kids can safely jump when they visit this unique gym.
Stay Safe by Preventing the Spread of Germs
Curious kids love touching different surfaces. They can explore the textures of the foam blocks in the crash pit and pull themselves up on ropes through the jungle course. Typically, these surfaces would become hotspots for spreading bacteria and viruses, but not with the care proved by the Altitude Kissimmee staff.
This trampoline gym follows the C3 program (Caring through Cleanliness and Certification). It uses cleaning products recommended by the CDC, consistently trains staff on how to clean various parts of the gym, and works with certified safety evaluators to ensure cleaning consistency. Sanitization isn't a daily task. It's an hourly practice for everyone who works there. Parents can also use sanitizing stations around the gym, placed strategically for your convenience.
Let your kids run around and explore each part of the gym without worrying about the spread of germs from one child to the next.
Kids Can Fall Safely into Foam Pits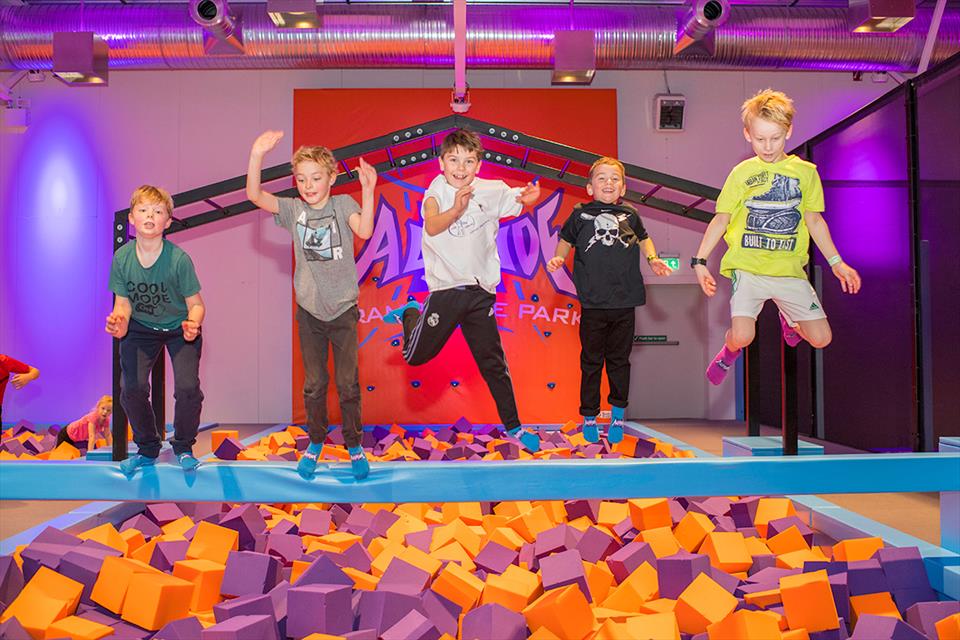 Most kids would agree falling isn't fun. Tripping on the sidewalk can lead to scraped knees and unwanted bruises. However, Altitude Kissimmee makes falling an exciting experience. Kids can swing on the trapeze and fall into a foam block pit. They can wrestle on the battle beam and push each other into a sea of safe foam. Children can even stage their best falls on the stunt bag, striking dramatic poses until they land safely on a bag of air – no bumps or bruises.
Jumping safely is an important part of the Altitude Kissimmee experience. But there are enough soft surfaces nearby in case a fall does occur.
Enjoy Safety Rails and Other Protective Structures
Every attraction at Altitude Kissimmee has been developed with safety in mind. As a parent, you can check out the different features that make jumping a safe activity. Nets prevent kids from falling, while safety rails make it easy to hold on when navigating the ropes course. Children can be as rambunctious as they want without any risk of harm.
Altitude Kissimmee also makes a point of keeping several employees on staff who work to create a safe environment. They watch kids in the foam pits to ensure there aren't too many little ones in one area. They're also trained to assist smaller children who can't climb into or out of the attractions easily. While parents are welcome to play with their kids on the various trampolines, several staff members are nearby to provide backup support when necessary.
Little Explorers Can Jump Safely, Too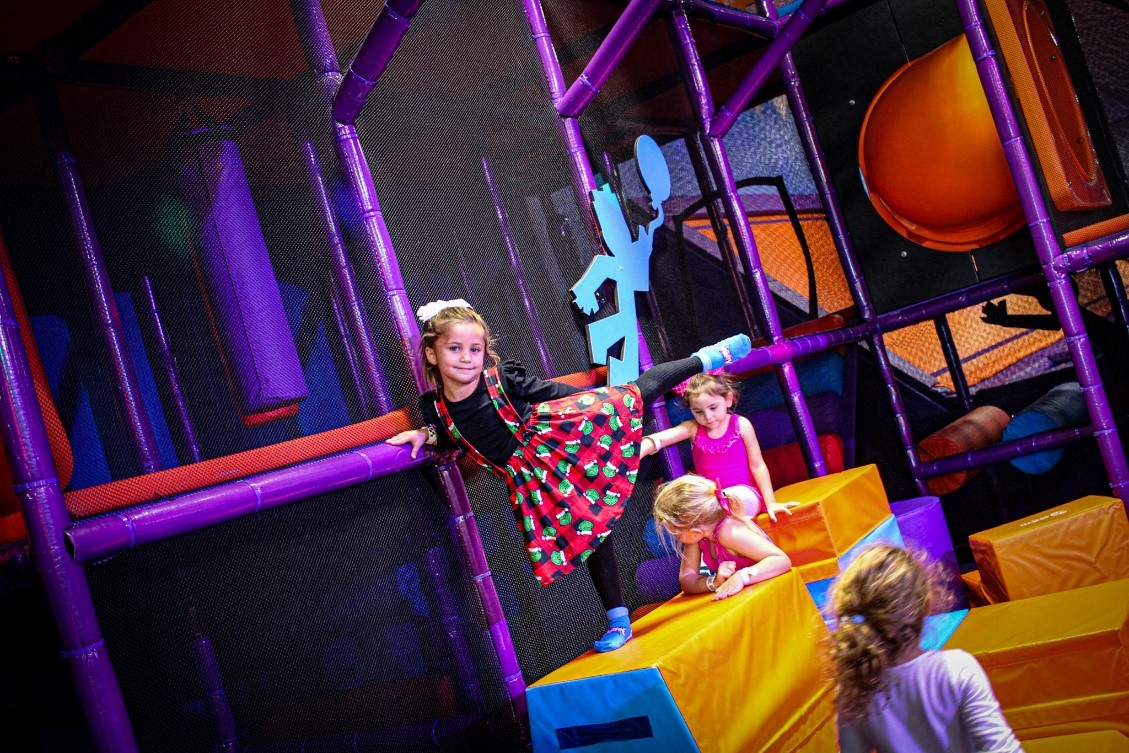 Altitude Kissimmee isn't just for big kids. Smaller tots can also enjoy playing in a fun and safe environment. The Soft Play area is meant for little ones who aren't ready to play with their older siblings just yet. This area is in a separate room where kids can grow more confident in their walking and climbing skills. The foam challenges are smaller, reducing the risk that your toddler falls and hurts themselves. You can also play with your kids in this area to keep them safe.
In a few years, your child might be running around with the big kids as they fly off the stunt bag or try their luck at dodgeball. For now, they can have a safe space where they won't get overwhelmed by older children and obstacles that are too advanced for them.
Enjoy a Safe and Fun Family Outing
As a parent, you want your kids to have fun without the risk of getting hurt. Altitude Kissimmee is a great place where kids can explore and parents can relax. The various safety features and cleaning programs ensure your children can test their limits without bumps, bruises, or catching unwanted germs. Plan your visit today.