It's official – Disney is going to the dogs. Slinky Dog, that is. The creative team responsible have unveiled the ride vehicles for Slinky Dog Dash, the family roller coaster that will be part of the Toy Story Land currently under construction at Disney's Hollywood Studios.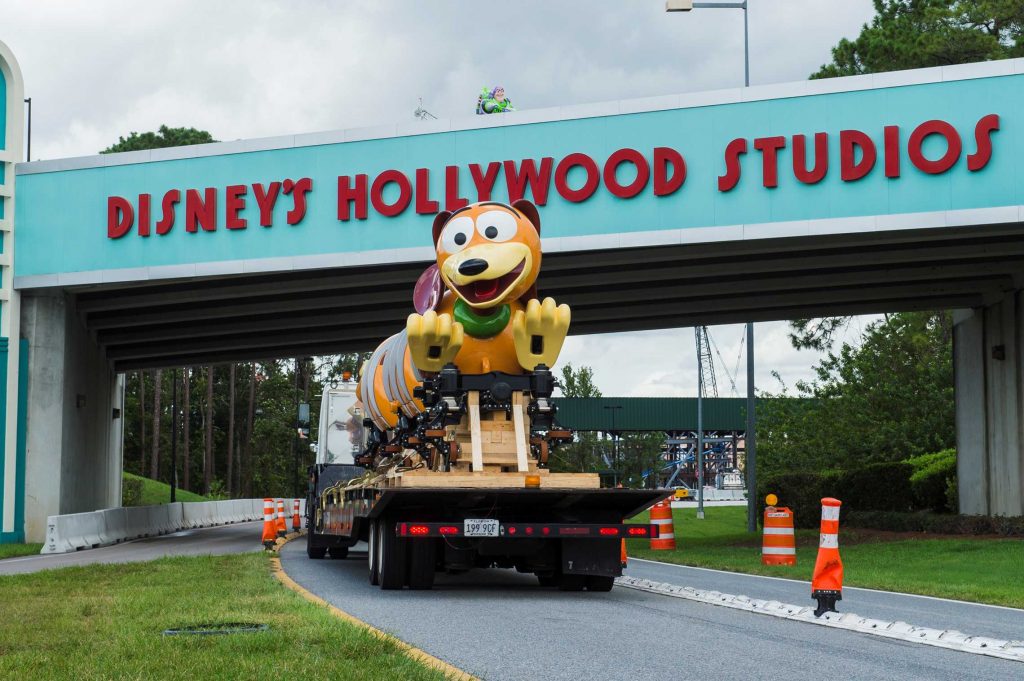 The ride vehicles will have that long wiener-dog look of the popular canine character seen in the three "Toy Story" movies, fronted by head and paws. They will run along a ketchup-red rail supported by mustard-yellow poles.
Wednesday's reveal was perfectly timed to coincide with 'National Slinky Day' – time to head to the toy cupboard!
The attraction's movement and look will echo that of the classic dachshund-inspired toy.
"We've tried to put the Slinky-ness into the track," said Bob Vignec, staff project engineer.
"The vehicle and the track are melded together to act both for a fun effect for the people on it and for a big kinetic effect for the people who are watching it."
The design of the 11-acre Toy Story Land is intended to make visitors feel as if they've shrunk down to the size of a toy as they play in Andy's backyard with their "Toy Story" characters.
The area will also feature a ride called Alien Swirling Saucers based on the Pizza Planet toy play set, Disney says. It will feature little green men and "the claw." The current Toy Story Mania attraction, which opened in 2008, will be incorporated into Toy Story Land and receive a new entrance.
Toy Story Land is scheduled to open in the summer of 2018 at Disney's Hollywood Studios. O