On-road and off, bicycling and hiking are popular activities in West Volusia County, and for good reason. You'll discover a different side of Florida on nature trails that wind through small friendly communities, alongside the magnificent St. Johns River; and through local, county, state, and national parks. So relax, and hit the trails in West Volusia.
Spring-to-Spring Trail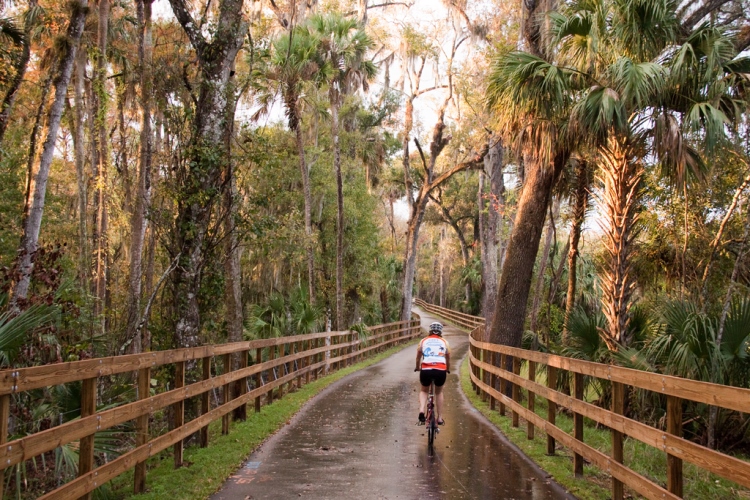 When completed, the Spring-to-Spring Trail will stretch 26 miles from Gemini Springs Park in DeBary, to DeLeon Springs State Park in DeLeon Springs. Designed to accommodate walkers, joggers, inline skaters, bicyclists and people with disabilities. Featuring five trailheads for easy access at DeBary Hall Historic Site, Gemini Springs Park, Lake Monroe Park, Lake Beresford Park, and Blue Spring State Park.
East Central Regional Trail
Constructed along the longest abandoned rail line ever purchased in Florida. When Complete, the real trail will stretch 50 miles, from Deltona to Edgewater, with a 10-mile leg through Brevard County to Titusville. In West Volusia the trail winds through green canopies of trees and unspoiled rural areas from the trailhead at Green Springs Park in Enterprise to State Road 415 in Osteen. The rest of the trail can be traveled by off-road bicycles.
Chuck Lennon Mt. Biking Trail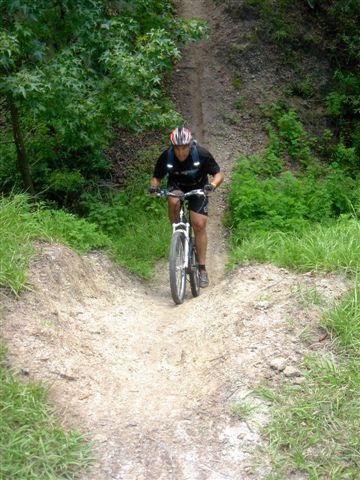 This clay-based trail has a good flow and very few sandy spots. It's an intermediate skill level single track that will test all your riding skills, from the steep ups and downs to the hairpin turns. There are 4 separate trails you can ride that total about 5.85 miles.
St. Johns River-to-Sea Loop
The Loop is 260-mile multi-use paved Florida state SUNtrail that circles through Volusia and four other East Florida counties including Flagler, Brevard, St. Johns and Putnam counties. It runs from Titusville sharing the route of the Coast to Coast Trail as far as DeBary where it diverges north to East Palatka, St Augustine and back to Titusville. It passes through West Volusia communities including Deltona, Orange City, DeBary, DeLand and DeLeon Springs and provides access to many scenic parks including Green Springs, Thornby, Gemini Springs, Blue Spring, Lake Beresford, and DeLeon Springs.
Coast to Coast Trail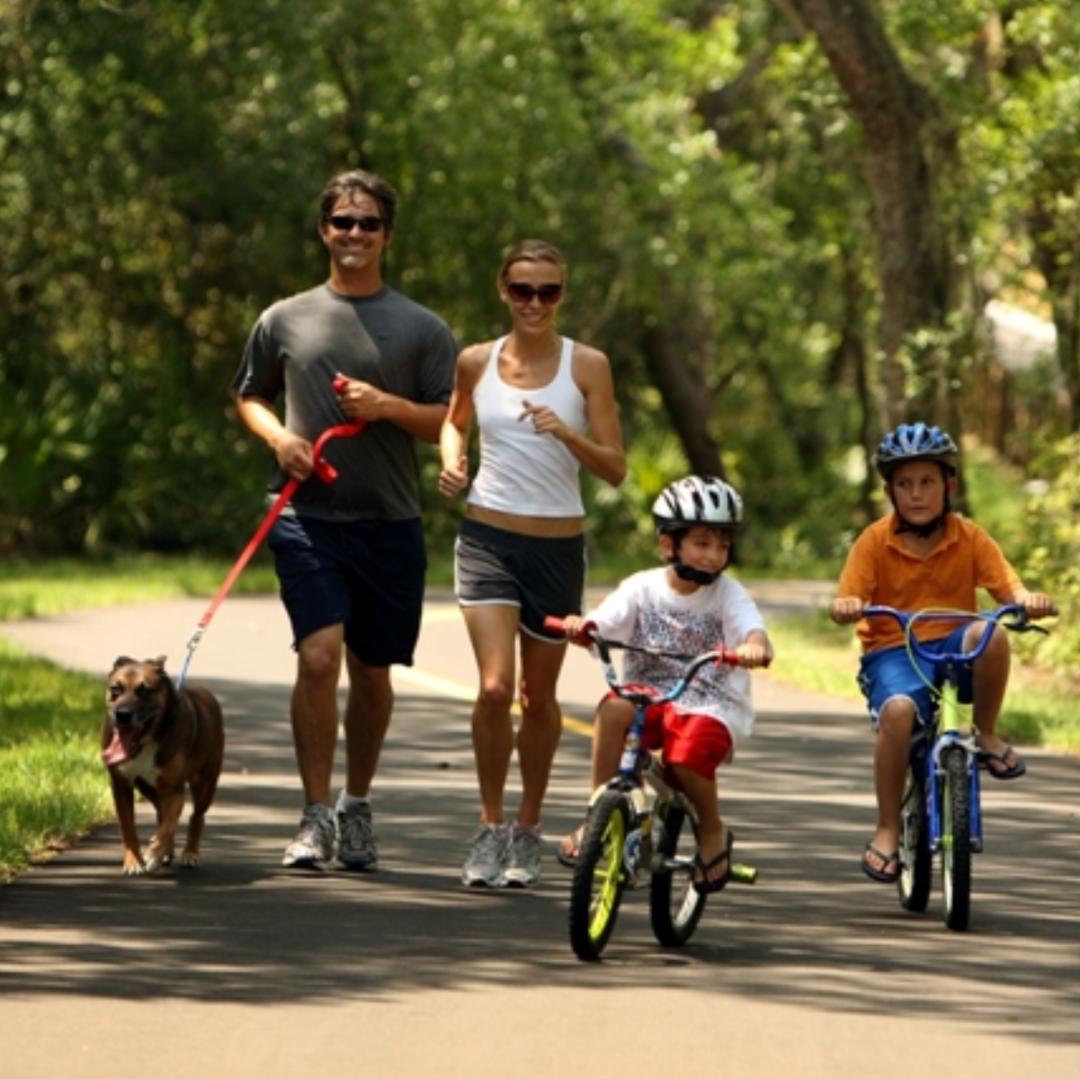 The Florida Coast-to-Coast Trail is the first state trail of its kind in the United States. It will span approximately 250 miles when compete allowing visitors and residents to explore Central Florida by bicycle or on foot.
Heart of Florida Loop
The Heart of Florida Loop builds upon the Coast to Coast Connector by connecting the Withlacoochee State Trail from the General James A. Van Fleet State Trail to the Cross Florida Greenway, extending east through Marion and Lake Counties to the Spring-to-Spring Trail in Volusia County, then traveling south, meeting the Coast to Coast Connector with the Cross Seminole Trail in Seminole County.
hit the trails in West Volusia and find more than the beautiful, nature Florida. Find yourself. For more information on West Volusia CLICK HERE.