It takes real cowboys and cowgirls give you the full western horse riding experience – well we just happen to have some of the best in the business right here in Orlando. You city slickers are in for a treat – it's time to leave those theme parks in the dust!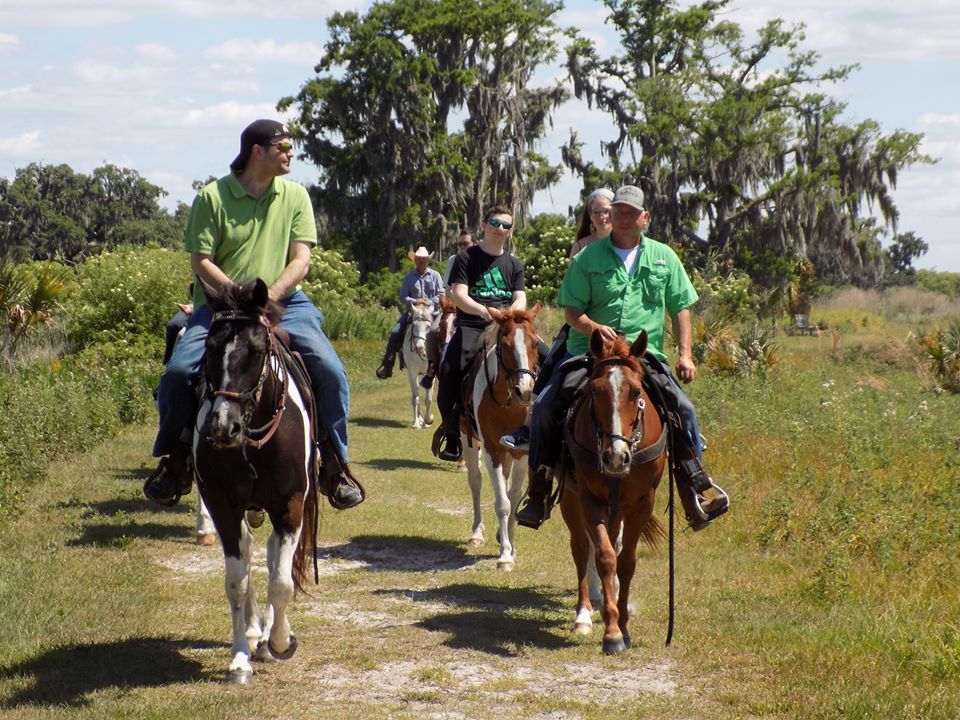 Horse Riding Orlando was born out of the love of horses and horseback riding. Founded by Jed Suhl a lifelong Osceola County resident with a ranching heritage. Horse Riding Orlando is a family-owned and operated business that allows you to experience the bond that can be created between humans and horses. A memory to last a lifetime and give you a new perspective on these magnificent animals.
There is a mutual trust between horse and rider and the use of horses increased for the purpose of herding, pulling loads and even hunting. At which time methods for a riders' ability to control the horse were created and the halter, bit and bridle were invented. Soldiers even utilized horses during times of war. This gave them an advantage of better mobility, height, and speed against the enemy that was on foot.
Horse Riding Orlando is the most active trail riding business in Osceola County. With the ability to accommodate up to 7 riders during the one-hour trail ride. Operating Days and hours do vary depending on the season. Now through May, you can book a ride Monday – Thursday during either the 10:00 am time frame or the 3:00 pm time slot. With the change of season, (summer) will come beautiful picturesque sunset rides starting at 6:30 pm.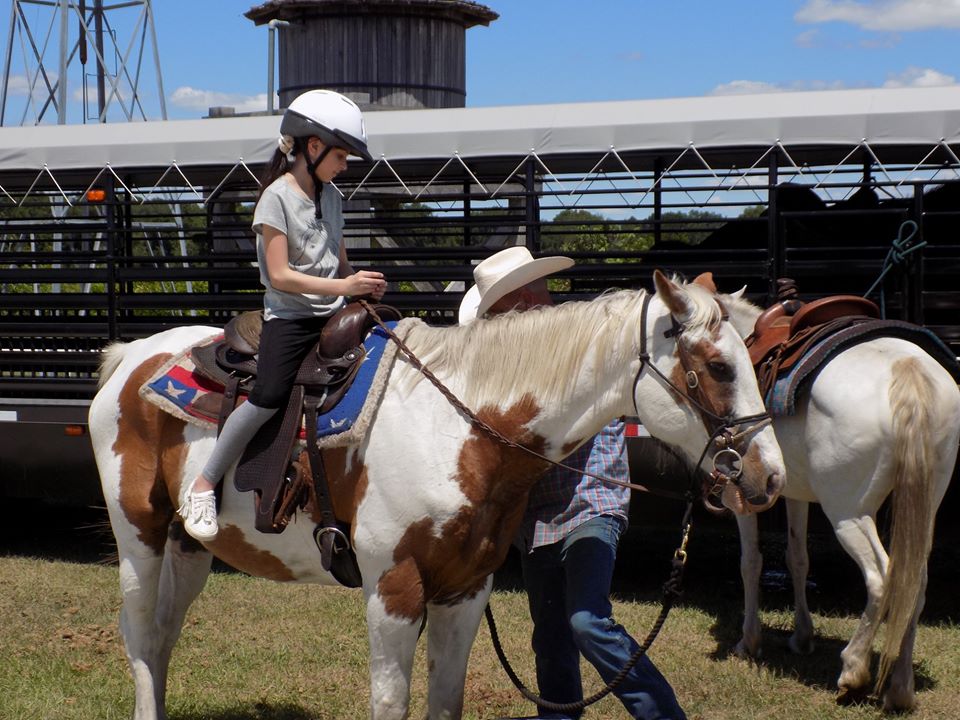 All horse riding takes place at the Twin Oaks Conservation that borders one of the top 25 fishing lakes in the South East, West Lake Tohopekaliga. Here you will find dedicated horse trails and possibly see the wild game, birds, gators and scenic oak hammocks. This was the perfect backdrop for a wedding proposal on a recent ride!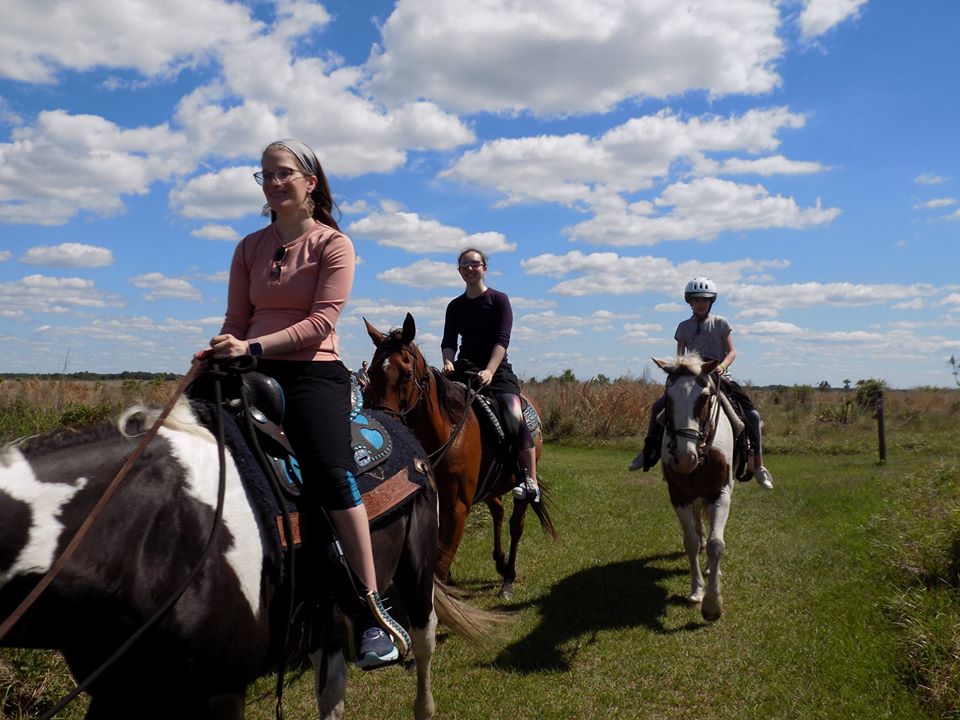 All horse riding guests meet at the large windmill at the front of the park. When you arrive you can expect to be greeted by your trail guide. He or she will take care of business first and require all participants to sign a liability waiver. The rides are open to those 8 years and older. Your horse will already be saddled and you will be assisted with mounting. For your safety, you are asked to wear closed-toed shoes and long pants and refrain from using cameras and cell phones during the ride. Please leave your backpacks in your vehicles as they are not permitted either.
Your guide will take you along the trails and educate you on the history of the area and more fun facts about trail riding. They will also take pictures of you and your party and offer you picture packages at the end of the ride.
Great Florida Cattle Drive
In January of 2021, Osceola County will be the sight of the Great Florida Cattle Drive an almost week-long event. If your lacking riding experience and are considering participating, then think about scheduling time on a few of Horse Riding Orlando's trail rides. With affordable rates, you can get some practice in and don't forget about the bond you will make with the horses. You can't experience this at Disney or surrounding theme parks. For more information visit Horse Riding Orlando's website at  www.horseridingorlando.com
The History Behind American Horses
Horses existed in North America during prehistoric times, became extinct then the Spanish and European settlers had a hand in bringing them back during the 1500s. In America, the most common horses used for trail riding is the Quarter Horse. Quarter Horses were bred for speed, used for ranch work and working cattle. Horses, in general, were also useful for doing chores and the idea of trail riding for leisure came along centuries later. Now, we have cars and other motorized vehicles, that trail riding seems like a rare occurrence. Dedicated horse trails still exist around the country and are visited by riding clubs and organized excursions. That is why Horse Riding Orlando provides the services they do, to keep trail riding alive!
Kissimmee Rodeo Every Friday Night
The Suhl family are also the guys behind the very popular Suhls Rodeo which takes place every Friday night (in season) at the Kissimmee Sports Arena.