Welcome to the 200-room Hard Rock Hotel on world famous Daytona Beach – it's big it's bold and it's a bonafide hit with visitors!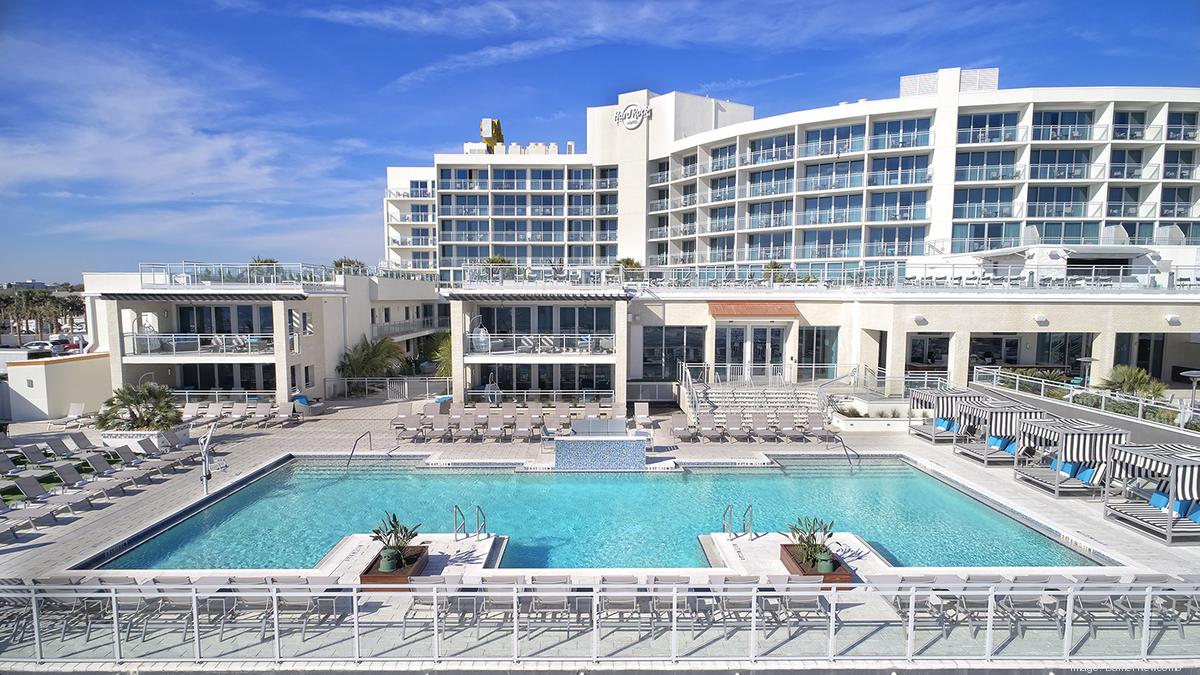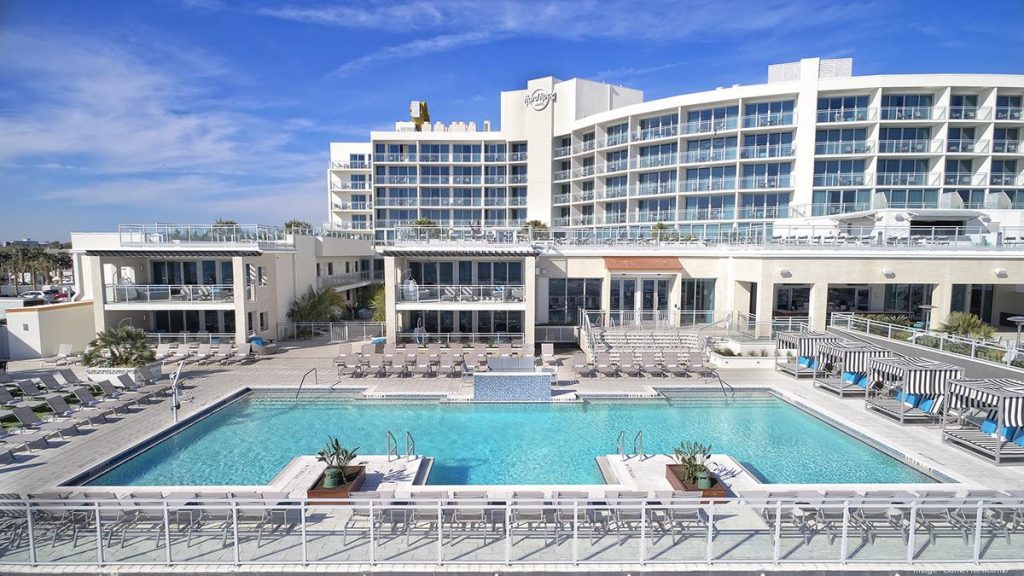 The guest rooms range from 350 to 790 square feet, and each includes Hard Rock's The Sound of Your Stay music amenity program that lets guests play vinyl records or jam out on a Fender guitar in their room.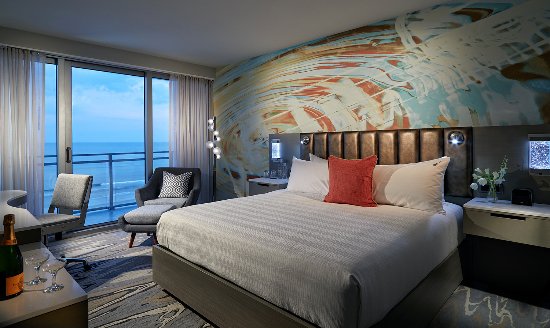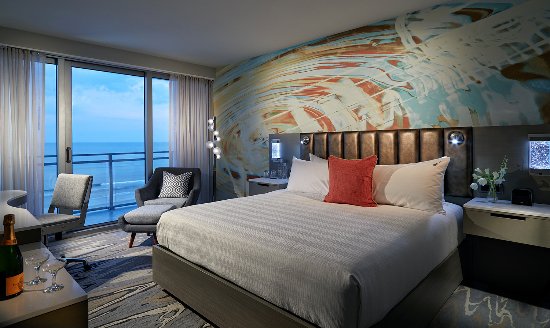 The hotel also has the Rock Spa & Salon, the Body Rock fitness center, an oceanfront pool with underwater sound system, Jacuzzi, private cabanas and a kid's guitar-shaped splash zone, as well as Tesla charging stations, kids' activities, a clothing and souvenir store and more.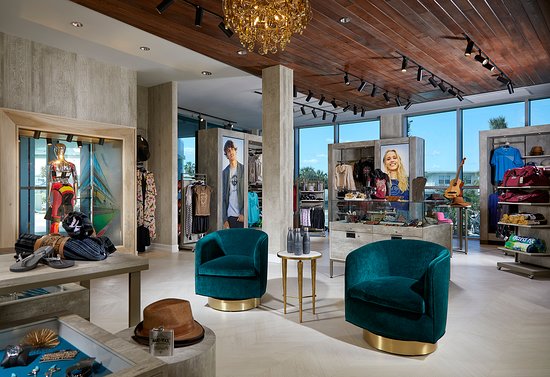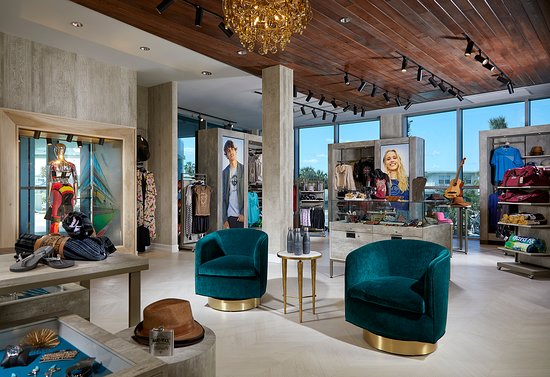 Dining options at the music-inspired property include three places offering food and/or drinks, as well as poolside and 24/7 in-room dining. "Our guests can expect a beachfront setting of sandy sophistication, centered on fresh-caught seafood, just-picked regional produce, locally-brewed craft beer and cocktails," said Culinary Advisor Kornel Toth-Harsanyi in a prepared statement. "We've introduced some exotic and international flavors to elements of our menus, creating something deliciously unique and wholly Hard Rock."
The dining/bar options include:
Sessions, the hotel's signature full-service oceanfront restaurant, with breakfast, lunch and dinner menus featuring familiar flavors with a touch of flair. With indoor and outdoor seating, every meal at Sessions is served with panoramic views of the Atlantic Ocean.
Hard Rock Hotel Daytona Beach also has an expanded wine list, local brew selection and handcrafted cocktails served at the indoor/outdoor bar at Sessions and Wave Terrace, a beverage and lounge area featuring direct oceanfront seating areas, glowing fire pits and live music.
Open daily, the Constant Grind café setting has bistro seating, hot and cold drinks, quick bites, High Road craft gelatos and sorbet, and more.
Leading the hotel's culinary team are Director of Food & Beverage Jean Pierre Decrequy and Executive Chef Arnel Natividad. With more than 30 years in the restaurant and hospitality industries, Decrequy is well-versed in protocol and high-end operations, which shows in his passion for excellence and culinary creativity. Having spent more than a decade with renowned Norwegian Cruise Lines, Chef Natividad brings a global perspective and luxury level of service to the hotel's kitchens. In addition to the restaurants, the two will oversee the hotel's conference services department, creating custom menus for beachfront banquets, receptions and other group gatherings.
The hotel is a welcome addition to Daytona Beach, which has been looking to add more appeal in order to draw tourists to visit other nearby areas other than just the Central Florida theme parks.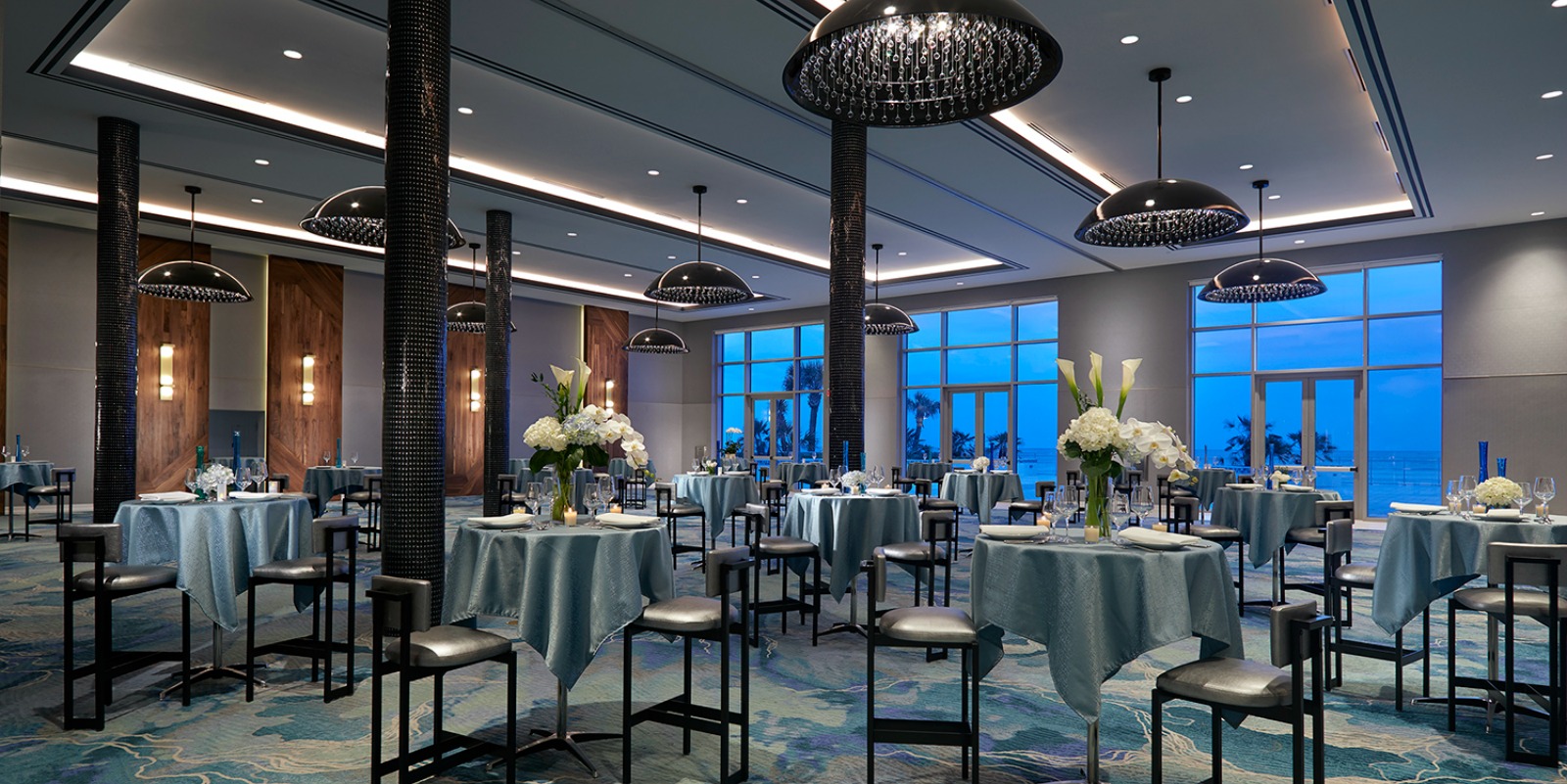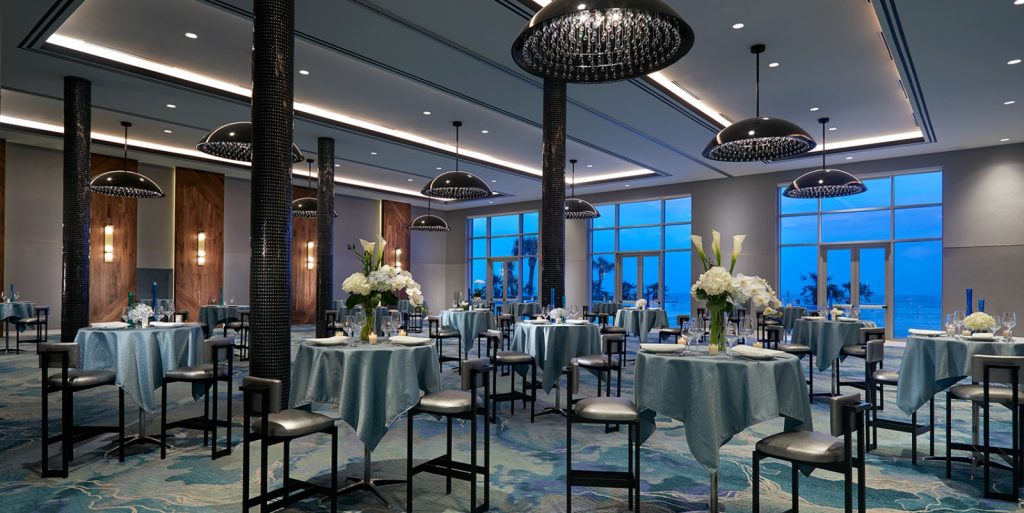 Hard Rock Hotel is well-known locally, with a 650-room hotel at Universal Orlando Resort. It also has Florida locations in Tampa and Hollywood.
Hard Rock International has venues in 75 countries, including 180 cafes, 24 hotels and 11 casinos. Beginning with an Eric Clapton guitar, Hard Rock owns the world's greatest collection of music memorabilia, which is displayed at its locations around the globe. Hard Rock is also known for its collectible fashion, music-related merchandise and Hard Rock Live performance venues. The company owns, operates and franchises cafes and owns, licenses and/or manages hotel/casino properties worldwide.