Things are heating up on I-Drive, and as the official start of summer nears, the events calendar is boasting with events that will help you kickstart an unforgettable summer in the beautiful Sunshine state! If you'll be hitting Central Florida this month, be sure to check out these happenings in June on I-Drive to get in on endless summer fun in Orlando's most dynamic neighborhood.
Electric Feels

When the sun goes down the night fires up at SeaWord's Electric Ocean, happening on select nights from May 28th through September 6th!
Get ready to immerse yourself in exotic worlds of light and music as you experience your favorite SeaWorld attractions like never before. Join playful, glowing sea creatures, world-class entertainment with DJs setting the tone for a family-friendly dance party beneath the waves!
End the night with Ignite, a special fireworks and fountains spectacular that brings the brilliance of the sea to the Orlando night sky. There is no doubt that SeaWorld's Electric Ocean event will put a charge in your step this summer and June on I-Drive.
Get moving for a movement!

The Pride Cup is an LGBTQ+ multi-sport competition that includes Kickball, Golf, E-Sports, Ballroom Dancing, Country/Western Dancing, a 5K Walk/Run, and Pickleball. Being hosted at the Orlando World Center Marriott, this event will take place from June 3rd to the 7th, and is proudly sponsored by the Gay Games Federation. You can register to participate in the specific activities that you would like to, so browse the activities going down and get in on what is sure to be an unforgettable weekend of showing PRIDE. Get the details today!
HYROX 2021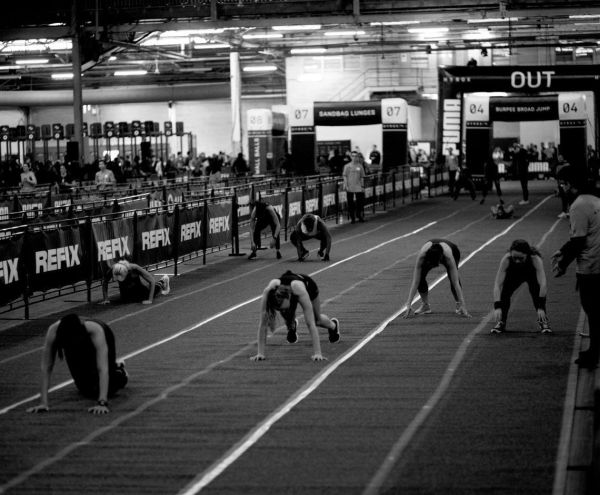 A global fitness race for everybody, with a race format that was born out of Stage 1 at the Tour de France; head to the Orange County Convention Center from June 4th to June 6th to compete against the clock, and challenge your inner athlete in the ultimate showdown.
Get Your Geek On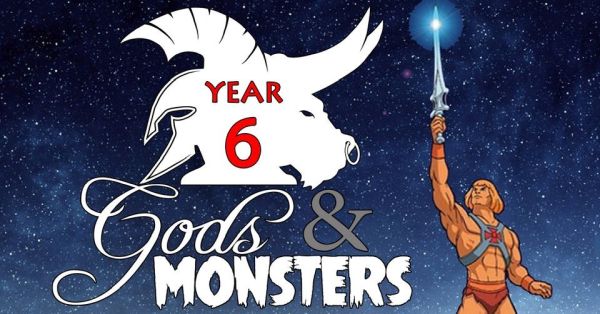 What a better way to say thank you to their amazing fan base than with an unforgettable FREE event?! That's right. In June on I-Drive there is a free event!
Gods & Monsters' 6 year anniversary is cause for celebration, and that is exactly what they intend to do at their 6th Anniversary event on June 12th, 2021 from 11am to 12 am.
Round up the family and head out to their store during the day on June 12th to support local art vendors, and admire all of their comics and rare treasures. Plus, enjoy 15% off storewide, and 40% off all back issues! For all the grownup gods & monsters, get ready for an insane cosplay party in their themed speakeasy, VAULT 5421, starting at 4pm.
There will be themed drink specials, Cosplay Bartenders and Cage-dancing performances to keep the party very much alive all night long. Hoping for a chance to dress up in your favorite cosplay? This is it! If you come dressed in your favorite cosplay you'll receive a free shot or soda, with your first bar purchase!
Villicon: Unleash Your Darker Side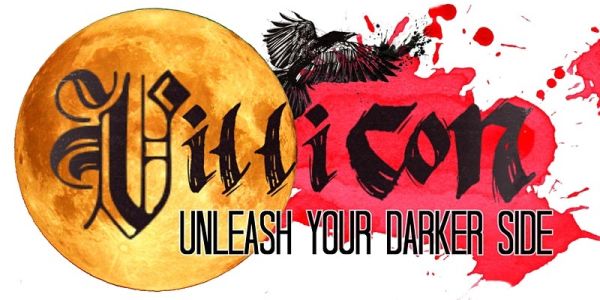 "The only verdict is vengeance; a vendetta, held as a votive, not in vain, for the value and veracity of such shall one day vindicate the vigilant and the virtuous."
If you're looking to celebrate all things evil and vile, this is a must-attend event! A revolutionary new convention that will feature all things wicked, dark, and twisted, this event is for the misfits, the outcasts, the antihero and all those in between. Get ready to indulge with cosplay, panels, vendors, artists and other surprises, all happening at the Wyndham Orlando Resort on June 26th.
Get the devilish details today.
A day dedicated to dad!
If you're looking to celebrate dad on I-Drive, you're in luck! Our events calendar is already filling up with Father's Day events that will surely show dad a good time!
Del Frisco's

It's prime time for dads at Del Friscos, who is offering an $85 meal for die-in or take out this Father's Day, featuring drool-worthy favorites for your dad! Treat dad to an appetizer of Neuske's Thick Cut Bacon, a 22 oz Prime Bone-In Ribeye for the main entree, and some Jack Daniels' bread pudding to end the night on a sweet note. Plus, they've also got cocktail features available for Father's Day that we know will make dad smile. Get all the details here.
Start the day with some Rose'!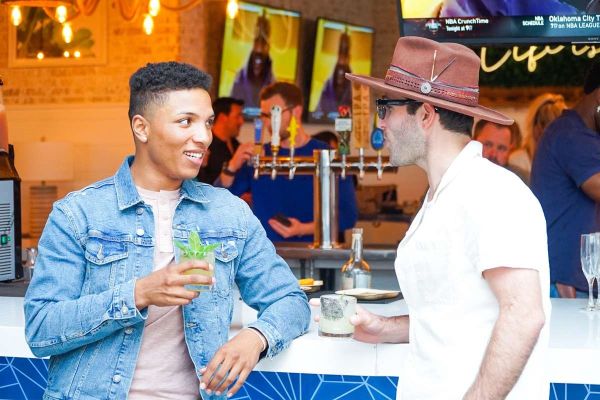 Dad's drink rose too! Cheers to dad at the newly opened Hampton Social located in Pointe Orlando, where he will receive a complimentary sparkling rose' on Father's Day!
Is your dad a superstar?
A super dad deserves a super meal on Father's Day, one might even say once fit for a superstar, and that is exactly what he'll get at Hard Rock Orlando!
Celebrate Father's Day at the world's largest Hard Rock Cafe with a meal fit for a KING; including a Cowboy Ribeye steak, grilled and topped with Bangkok spicy shrimp, served with mashed potatoes, fresh vegetables and a glass of ice cold beer.
Be sure to come back and check these June happenings on I-Drive for more Father's Day events as June 20th approaches.
Endless entertainment!

As always, there is endless entertainment to be enjoyed while on I-Drive, so during your visit be sure to check out the upcoming schedule of performances happening at these popular I-Drive destinations!
For the music lovers
Hard Rock Live always has a show going on, featuring classic albums being played note for note, and cut for cut, as well as up and coming artists, and musicians known world-wide! You can see a full line-up of artists taking the stage this June on I-Drive here.
Looking for a laugh?
If you're booking to catch some of the biggest names in comedy while in Orlando, a night out at Orlando Improv is a must! And this month, a large variety of comedians are hitting the stage, so check out the schedule and start planning a night out full of laughter in the heart of Orlando.
Every Thursday you can also catch some good laughs at Bronze Kingdom, where they host comedy night weekly. Details
Finally, if you're looking to enjoy world-class entertainment in a casual environment where you can kick back and sip on a cold one, Tin Roof Orlando has something going on every night of the week! Enjoy live music every night, and these special weekly events as well:
Tuesday: Comedy Night
Thursday: Karaoke Night
Saturday: An Acoustic brunch
Sunday: Dueling Pianos
Things are just starting to heat up this June on I-Drive, and if you're looking to enjoy unique and unforgettable events during your stay on I-Drive this summer, there are plenty of options!
See a full line up of events happening on I-Drive this month here! Wherever you decide to head, get to your I-Drive destination in style by hopping aboard the charming and affordable I-Ride Trolley, now operating at their full service hours, and enjoy an epic trip to Orlando's Most Dynamic neighborhood this June!